Olentangy Liberty's attention to detail and skill in all facets paid off once again in an Ohio Capital Conference Central Division win over rival Olentangy Orange. Both teams were ranked in the top-10 statewide in Division I.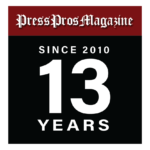 Lewis Center, OH – Ty Brenning did his best impersonation of Captain Obvious in detailing what makes his state-ranked Olentangy Liberty baseball team tick.
"When trying to construct a lineup, we try to find guys who can catch it, hit it, pitch it and steal bases," the 20th-year Patriots coach said. Those would be helpful assets to any team.
"With this group, everybody finds a way to contribute," he added. "That's how we're built. Whether we win or lose, I can live with the outcome so long as I know we're prepared, and our seniors make sure of that. This is their team."
Brenning's players have bought into the all-for-one, one-for-all approach.
"Nobody tries to be a hero," Liberty senior shortstop and leadoff hitter Mason Onate said. "Our approach is just to do your job and put the next guy in a position to do his job."
Senior pitcher Colin Bester expounded on Onate's statement.
"I'm not out there focusing on striking everybody out," he said. "Just let the fielder's field the ball."
That aforementioned simplistic, cerebral style paid dividends again Wednesday as Liberty edged rival Olentangy Orange 3-2 in an Ohio Capital Conference Central Division showdown. Liberty came in ranked fourth and Orange eighth in the Ohio High School Baseball Coaches Association Division I state poll.
Mind you, Liberty (14-2, 7-2) boasts its fair share of talent as well. The Patriots are scoring over eight runs per game with a .339 team batting average and 62 extra-base hits. All four of Brenning's starting pitchers have an earned run average of under 3.00.
This enticing matchup on a sun-splashed day at Orange's gorgeous facility began with a bang.
Onate, a Tulane signee, led off the game with a sharp single to center off Orange ace left-hander Cole Cahill. Blake Hajjar then blooped a single to right field.
As Cahill worked to Patriots slugger Brock Amelung, he caught Onate leaning and forced him into a rundown. Onate somehow eluded the tag at third and was called safe on a bang-bang play.
Amelung, who came in batting .500 with a gaudy 1.000 slugging percentage and a 1.579 OPS, then blasted a 3-2 pitch well over the center field wall into Walker Woods. It gave the Bowling Green signee team highs of five homers and 28 RBI.
"I got on top of a curveball and stayed on it," Amelung said. "It really felt good leaving the bat. That's a great way to start the game against a tough pitcher like Cahill."
Brenning was surprised that Amelung took an otherwise well-placed pitch to the deepest part of the yard.
"Brock has been locked in all year," he said. "He's been the anchor of our lineup. His success doesn't surprise me. He's a three-year starter who is an amazing student and an amazing athlete. He has worked very hard to get to this point."
Bester kept Orange (11-6, 6-3) – which boasted seven batters at .400 or above – at bay until the sixth inning.
Tyler Fuller was hit by a pitch to open the inning. Gabe Miller drew a walk. With one out, Diego Astacio singled home Fuller. James Wimsatt's sacrifice fly RBI made it 3-2.
Pinch hitter Ian Dando led off the Orange seventh with a single. As Josiah Ross came to the plate, Brenning converged his infielders to the mound for a lengthy strategic meeting. Anticipating a bunt, Brenning wanted every possible scenario covered.
With third baseman Josh Bercaw charging full steam toward home plate, Ross bluffed a bunt. The same play unfolded again, but this time Ross swung away, attempting to find a hole between third and shortstop. Unfortunately for the Pioneers, his chopper found its way to Onate for a rally-killing double play.
"We wanted to bunt him over on the first pitch, but he couldn't pull the trigger," Orange coach Tom Marker said. "We tried to slash on the second pitch, but they were ready for it. The same situation played out identically last year when we played. That's what they do defensively on bunt plays."
Bester (4-0) retired the final batter to complete a three-hitter. Cahill (3-1) allowed only two hits after the first inning.
"That was a really good high school baseball game," Brenning said. "Both pitchers really competed, although I'm not sure either one really had their 'A' games going. Both teams hit the ball really hard, but right at people. The key for us is just stringing together quality at-bats and putting pressure on defenses."
Marker said there are plenty of reasons why Liberty may have a slight edge on 2022 state finalist Grove City, Watterson, Lancaster, Upper Arlington, Hilliard Darby, his own team and perhaps others as the district tournament approaches.
"They're a veteran team and very mature in their approach to the game," he said. "Onate's been playing shortstop for, what, 15 years, it seems like."
The teams are scheduled to play again Friday at Liberty, but the weather forecast doesn't look promising. A third OCC Central meeting is set for May 10, again at Orange.
Marker hopes to have one of his top hitters, third baseman Charlie Scholvin, back for the postseason. Scholvin suffered a broken collarbone and a punctured lung during a collision with left fielder Luke Shearer on April 10. Shearer was ruled out for the season with a torn knee ligament.