Fort Loramie righthander Maverick Grudich spun a gem from the mound Tuesday, and the Redskins collected enough hits in one big inning to seize control of the Shelby County League baseball standings over Russia…at least for now.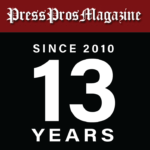 Fort Loramie, OH – There are movies, plays, and sundry lounge acts – thousands of them – that aren't as good as what Fort Loramie junior righthander Maverick Grudich was on the pitching mound Tuesday afternoon.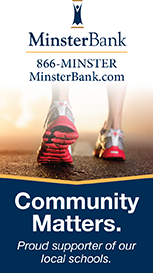 It took him just 1 hour and 52 minutes to throw a complete game three-hitter, with 8 strikeouts, and turn back the Russia Raiders in a key Shelby County League standings showdown, 6-1.  Loramie moves to 13-2 for the season, and importantly, to a perfect 8-0 in league play.  Russia, conversely, dropped to 13-2, overall, and now bears the stain of a lone loss in the league, 8-1, thanks to their rivals up the road.
Grudich was sharp, efficient, and used a mix of pitches to literally confound one of the best hitting lineups in Division IV baseball, holding Russia to just three hits on the afternoon – a fourth inning single by Braylon Cordonnier, a fifth inning single by Felix Francis, and and seventh double by Francis.  The Raiders' lone tally was an unearned run scored in the sixth on a single by Francis, a stolen base, then an errant throw by shortstop Dylan Sanders on an attempt to double Francis off base after catching a line drive off the bat of Russia's Ross Fiessinger.
"That was as sharp as he's been this year, even the Anna game,"  said catcher Will Hoying, afterwards.  "He made it pretty easy to sit back there and catch today."
An understatement, but made poignant by the fact that Grudich (who had 16 strikeouts in that Anna game earlier in April), pounded the strike zone and didn't issue a single walk.
And as to degree of difficulty, the top five men in the Russia batting order – Xavier Phlipot, Zane Shappie, Braylon Cordonnier, Hayden Quinter, and Brayden Monnin – collectively went 1 for 14 for the game with 5 strikeouts!
"I had a good curveball today, and I've been struggling to throw it for strikes,"  said Grudich later.  "And if I can get strike one on a hitter I have the secondary pitches to keep teams on their toes.  Give Russia credit, they're really good at knowing what pitches to expect, they're very smart baseball players, and when you can get a first-pitch strike it makes them guess.  They couldn't sit on the fastball today."
Offensively, the Redskins gave him all the support he needed on just 8 base hits, scoring a single run in the second inning on a hit batsman, a botched pickoff attempt at first, and an RBI base hit by Calvin Hoying.
They added a run in the fourth on a pair of doubles off Russia pitcher Braylon Cordonnier by Darren Eilerman and Roger Hoying, who would end up having a three-hit game.
Russia would strike in the fifth with the unearned run from the double-play attempt that allowed Felix Francis to score;  but that set up Loramie for their biggest outburst of the game, a four-run salvo on four singles and a hit batsman off Cordonnier and reliever Ross Fiessinger – hits by Darren Eilerman, Roger Hoying, Calvin Hoying, and Colin Lessing.
To put it briefly, their win could be summed up by a pair of two-word phrases:  Maverick Grudich, and 'timely hitting'.
"We had a lot of good at bats today,"  said Redskins coach Jeff Sanders.  "And defensively, we were ready to make plays.  We were aggressive on defense.  We had the miscue on the throw to third to get Francis, but I'm willing to take that shot.  Good teams can get that out.  We took advantage of opportunities, Logan Eilerman made a couple of nice running catches on balls that they hit hard in left-center…the game just kinda' went  our way."
Jeff Sanders is a great coach, and coaches covet the kind of starting performance that Grudich delivered Tuesday…that helped immeasurably for things to go 'their' way!
"He was pretty amped up before the game, ready to pitch,"  said Sanders.  "So I told him…'I think we're probably an underdog today, so just go out there and pitch and have some fun.  Just let it rip.  And he was free, relaxed, and controlled the strike zone from the start.  He pitched his game, and when he's on he's got some movement on the ball, he throws a couple of different curveballs, and he can be tough to hit when he executes his game like he did today.  He's not very big, and he's not overpowering, but his fastball has some late life and he kinda' gets on guys who don't expect that."
And he finished like a racehorse with a five-length lead in the stretch – retiring Quinter on a weak ground ball, a strikeout of Brayden Monnin, and a come-backers to the mound by catcher Cooper Unverferth after a two-out double by Francis.
Games like this are ones that you remember 50 years later – head to head with Russia for the sole possession of first place in the league, being able to deliver for your team and teammates, and the momentum it possesses for that last third of the regular season, the tournament draw, and another anticipated matchup between Russia and Loramie in the regional round of the tournament.
"I'll probably think about it a little bit tonight, but I've got homework to do when I get home and that sucks,"  Grudich laughed.  "But this was massive, and I saw in the coaches poll that we were something like 13th…and this week will be huge now with beating Russia today, by 6-1, and then having St. Henry on Saturday.
"If we can go through a clean week we're going to be moving up next week…because Russia is a great team, state champs, and they knocked us out of the tournament last year.  I have friends on that team and a lot of respect for them.  Today is going to really help our morale and confidence leading up to the tournament."