Ranked in the state's top 10,  Covington (Division IV) raked 14 runs, 18 hits, and improved to 16 wins against 3 losses with an impressive Monday win over the Versailles Tigers.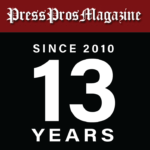 Covington, OH – There was an irony to Covington's 16th win in softball Monday afternoon, an 18-hit example of their ability to generate offense in a 14-5 win over Versailles (9-10).
And the irony is not that the Lady Buccs are good.  They've been good for a long time, more than two decades, with trips to the OHSAA Division IV Final Four in 2002, 2011, '12, and '13.  In fact, you'll find those who claim there's always been a culture of softball on Chestnut Street, in Covington.
But back then that culture coveted something reserved for football, during the days of state rankings and annual trips to the playoffs.  There were even hard feelings over a sense of being slighted – for twenty-win seasons taken for granted – secondary recognition.
Now, the worm has turned.  Football at Covington is in a building stage, the Buccs having won just twice in the last two years, and suffering through the athlete cycle that ultimately impacts every high school sport.
Basketball has stumbled, as well.  The boys program went 3-16 this past winter, and 1-13 in the Three Rivers Conference.  The girls team finished three games over .500 and won two Division IV sectional tournament games.
Suddenly, their 16-3 record and top-ten ranking in this week's OHSFSCA (Ohio High School Fastpitch Softball Coaches Association) poll has Covington softball ascending in both local and state-wide respect, slotting in behind perennials like Minster, Strasburg, Mechanicsburg, and Hopewell-Loudon in Division IV.
"This feels phenomenal to us,"  said Monday's winning pitcher Meg Rogers, who won her ninth game of the season while pounding out four hits in five official at bats.  "Especially with Bradford making it to state a couple of years ago.
"That's our big dream.  That's what we want.  We beat Bradford earlier in the year.  We're beating some big teams, and all the teams that beat us last year.  We're calling this our 'comeback' year.  I think it's really good for the school, and we have a lot of support behind us.  It's really fun."
This team hits, with three players in the Three Rivers Conference top five in batting – senior Nigella Reck (.733, 12 home runs, 38 runs batted in), senior Mara Newhouse (.533, 23 runs batted in), and sophomore Maggie Anderson (.479, 23 runs batted in).  The Lady Buccs are averaging 14.5 runs per game.
If you're not impressed, yet…consider that Meg Rogers is a natural right-handed hitter who taught herself to switch-hit.  All four of her hits Monday came from the left side of the plate.
They're not perfect, however, having lost to co-leader in the Three Rivers Conference, West Milton (9-8), to Russia (4-3), and to Springfield Northwestern last week (5-2).  But they play with athleticism and aggression at the plate that would make them competitive with most teams of any size on any given day.  Out of their 16 wins they own wins over Greenville, Sidney, and Piqua.
They fell behind 2-0 Monday, Versailles' Jenna Dirksen poling a two-run homer off Rogers to left-center in the top of the first.  That lead lasted only as long as it took Covington to come to bat in the bottom of the first.  Rogers led off with the first of her three doubles in the game, Nigella Reck doubled her home, then a single by Newhouse, another double by Karyanne Turner, and a single by Reaghan Lemp…and the Buccs suddenly owned a 4-2 lead, and would never trail again in the game.
Versailles would again break through against Rogers for a run in the fourth, and two in the fifth.
But Covington was relentless, adding 2 in the second, 1 in the third, and 4 in the fifth when freshmen Taylor Foutz and Whitney Burns both doubled to start a four-run inning…that included Rogers' fourth hit of the game, concluding with a two-out, two-run double by Mara Newhouse.  Then they put the cherry on top with 3 more in the sixth.  Their final line:  14 runs on 18 hits (including 10 doubles), and they committed 2 errors.
Versailles' final line:  5 runs on 7 hits, and the Tigers committed 3 errors.
No one enjoys it more, or respects the irony, than their coach, Dan Cain, who was around during the four state semi-final appearances, coached by Lynette Roeth (2002) and Dean Denlinger (2011, '12, and '13).
"We're capable all over the field,"  says Cain.  "Meg Rogers is a heckuva' athlete on the mound – hits well, runs well, and a very good shortstop if we need to make a move on the mound.  Mara is great behind the plate.  And out in centerfield 'KT' (Turner) just runs everything down.  Anybody would like to have her in center.  When she runs, she glides.  She's so fluid.
"And, of course, Nigella at short…is just an athlete.  Right now we're playing well together, but we can still clean things up a little more.  Those teams that went to state put up a lot of zeros.  We're giving up some runs, so we've got to get better with that."
As to how the script has flipped….
"We've had a solid program for a long time.  You know the history,"  Cain added, pride in his voice over past accomplishments.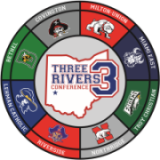 "And we've got kids coming, talent in the eighth and ninth grades.  Some of those former players are back here now working with those kids.  I wish I could get them to help me coach."
Former Yankees manager Casey Stengel was fond of saying,  "The secret to success is playing for people who don't remember the past and haven't made up their minds about the future."
Hmmm…
Meg Rogers and her teammates are making up for lost time.  They are, for now, the leaders on Chestnut Street!