On a night that saw Isaiah Coupet return and pitch his heart out, the Buckeyes bats went to live on Mount Nittany…just two hits in a 7-2 loss to Penn State.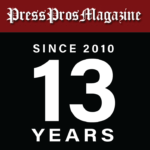 State College, PA – On a team that literally covets any dependable starting effort on the mound, the Ohio State Buckeyes got that Saturday night in rain-plagued Medlar Stadium.
Isaiah Coupet, who's missed most of the past three weeks with hamstring soreness, returned to the mound to pitch five innings of 2-run, 5-hit baseball, striking out 5 and walking just 1…while the Buckeyes' offense seemed as distant as Mount Nittany beyond the center field fence.  Close enough to make you believe you could get there, but the tortured reality was…scoring was just out of reach.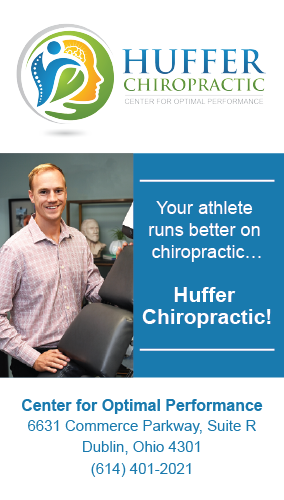 The Buckeyes would finish the game with just two hits – a double by Kade Kern in the fourth and a single by Nick Erwin in the fifth – and that was all they could summon up in a discouraging 7-2 loss to Penn State, now 22-13 overall, and 4-7 in the Big Ten.  The Buckeyes fell to 20-19, and 3-11.
Coupet looked vintage, giving up two runs in the second on doubles by PSU's Thomas Bramley and Bobby Marsh, and then an RBI single by Tayven Kelly.  But that was all.  Over the final three innings he gave up just two hits, striking out four.  He left after 75 pitches, trailing 2-1.
The Buckeyes scored their only run behind Coupet in the top of the fifth on a base hit by Erwin, a walk to Henry Kaczmar, another walk to Josh McAlister, and with bases loaded Trey Lipsey took one off the elbow to force in Erwin…2-1, Penn State.
But in between…Mitchell Okuley struck out with the bases loaded ahead of Lipsey;  and with the bases loaded and two out Kern lifted a fly ball to center field for the third out.
That activity came off Penn State reliever Travis Luensmann, who relieved starter Jordan Morales in the top of the fourth.  Shaky at the outset, Luensmann gave up the run in the fifth, then a following run in the sixth when the Buckeyes' Matt Graveline get on base via a throwing error by PSU third baseman Grant Norris…then advanced all the way to third when Norris' throw went down the right field line.  Graveline scored a batter later on a ground out by Tyler Pettorini to tie the game at 2-2.
Nolan Clegg relieved Coupet in the sixth and was dominant, pitching 1.2 innings of hitless baseball, before walking Penn State's Billy Gerlott and giving up a hit to Kyle Hannon with two out in the bottom of the seventh.  Pitching coach Sean Allen came to replace Clegg with Jaylen Jones, seeking the third out of the inning, only to see the inning, and the game, unravel completely.
Jones walked the first batter he faced, shortstop Jay Harry, to load the bases.  Then he walked first baseman Josh Spiegel to force in the go-ahead run…3-2.  Then Bramley, who doubled in the second, singled to left center to drive in two more runs, and that was the end of Jones' effort.
Will Pfennig came on and gave up back-to-back singles that drove in two more runs…and by the time he retired the third out Penn State led 7-2, and that was that.
Luensmann would pitch into the ninth before running into trouble again, loading the bases on walks to Pettorini and Kaczmar, and hitting Kaczmar with a pitch.  He was replaced by closer Steven Miller who impressively got Josh McAlister on a popup to shortstop…Okuley via a strikeout…and Hank Thomas on a foul fly to right field that Billy Gerlott caught tumbling over the bullpen fence.
Final line:  Penn State won it with 7 runs on 9 hits and had 1 error.  Ohio State lost it with 2 runs on 2 hits and had no errors.
Final words…from Ohio State coach Bill Mosiello, who again saw offense and pitching fail to coordinate.
"Yeah, that was bad,"  he began.  "And their reliever came in (Luensmann) and was fantastic until he got tired there at the end.
"But the microcosm of our year was the fifth inning when we load the bases and get one run…and then load the bases again in the ninth and don't get a run.  So we load the bases twice and we only get one run because we can't get a good at bat when it matters the most.  There's no pill for it, and you don't teach that.  You either win it or you don't."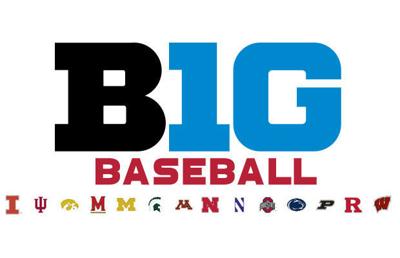 And with that the Buckeyes drop their fifth straight Big Ten series, fall to 3-11 in league play, and see their chances for post-season play lie with another tortured reality.
They have one game with Penn State left, then three with Illinois next week, then a road series at Iowa, and a home series with Michigan to end the regular season.   They have to go no worse than 9-1 during that stretch to finish .500, and hope for a lot of help.
Given what we know, a tough three weeks…and more reality.