Buckeyes suffer a stinker in the series opener with Penn State…another struggling start…bats not timely…Mosiello ejected over balls and strikes.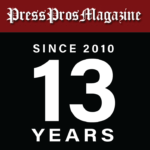 State College, PA – It continues…Ohio State's struggle to pitch, and a sometimes an equal struggle to support said pitchers, offensively.
Bill Mosiello calls it 'timely' hitting – that is, a knock with runners in scoring position, which the Buckeyes had twice on Friday night, and came up empty both times.  Down 4-0 after the opening inning, Penn State added on with regularity throughout a damp, misty night at Medlar Stadium to eventually win the series opener – a yawner, actually – 10-3.
Issue one is getting out of the first inning without looking up at a deficit.  Other teams do it, and do it with regularity.
But Friday night starter Gavin Bruni could not.  After retiring the leadoff hitter on a running, sliding catch in left by Trey Lipsey, he proceeded to give up a pair of singles, and a hit batsman, before leaving a fastball up and over the plate to the #6 hitter, Johnny Piacentino, who tomahawked it out to right over the head of Mitchell Okuley for a grand slam home run.  4-0…Penn State.
To be fair, Bruni (2-2), threw hard and lit up the scoreboard radar gun.  But in baseball jargon they call it failure to locate in the strike zone, different from the common failure to throw strikes.  He threw strikes…just ones in the wrong spots.
"He was one pitch from getting out of the inning, actually,"  said Buckeyes pitching coach Sean Allen.  "Got himself in a jam by not commanding the ball in the strike zone better.  There were a lot of balls up and they did a good job of putting swings on them.  He had good stuff, and usually if he's in the strike zone he's going to beat hitters.  But tonight they got the best of him."
Penn State added a pair of runs off Bruni in the third on an infield error, a walk, and a double by designated hitter Bobby Marsh, and that signaled the end of Bruni's night – 3 innings, 6 runs (5 earned) 5 hits, 3 strikeouts, and a walk.
Wyatt Loncar came out to pitch a scoreless fourth, and the Buckeyes rewarded him with a run in the top of the fifth on consecutive singles by Okuley, Lipsey, and Kern with one out.  Tyler Pettorini then hit into a fielder's choice to score Okuley…and Graveline grounded out third to first to end the rally.  But, for want of a timely hit with the bases loaded, it could have been a lot more.
Penn State starter Jaden Henline never threw a pitch over 88 miles per hour, but he literally handcuffed Ohio State hitters for seven innings, giving up 9 hits, but scattered so that the Buckeyes could only connect for three runs…the big blow coming in the top of the seventh when Kade Kern lined a fastball out to left for his sixth home run of the season, driving in Okuley and cutting the deficit to 9-3.
But along the way Penn State had added a run in the fifth off Loncar, and two in the sixth off Jake Johnson…and the Nittany Lions would add a final mark in the bottom of the eighth with a solo homer by shortstop Jay Harry, his sixth of the season to conclude the game's scoring…10-3.
Plate umpire Michael Mazzarisi clearly had an up-and-down night behind home plate, hearing it from both benches on balls and strikes.  And in the fourth inning he issued ato OSU coach Bill Mosiello for barking after a called strike on a  low breaking pitch to Tyler Pettorini.
And the strike zone would continue to be a point of no confidence for the entire game, given that he twice got Buckeyes third baseman Nick Erwin on called third strikes, and Erwin has one of the Big Ten's best eyes at the plate.
But in the top of the seventh he called an even worse pitch for strike three on Matt Graveline, following Kern's two run home run, for the final out of the inning.  As if he was expecting to hear from the Buckeyes bench, after warning Mosiello earlier, he turned and got what he was looking for…and without hesitation immediately ejected the Buckeyes' coach.
"He was getting it from both benches,"  said Erwin, later.  "There were a lot of border-line pitches and we didn't get those calls."
Probably to vent his frustration, Mosiello came out to protect Graveline, who protested modestly before turning and walking away.
Was the strike zone that much of an issue…along with starting pitching, a pair of killer double plays, and their failure to do more with the bases loaded in the 5th?
"It's college baseball,"  said Sean Allen, who took over for Mosiello for the final two innings.  "It's hard to say about the strike zone.  Those guys work hard to do what they do, there was no doubt that the pitch on Gravy (Graveline) was a ball, and I love Coach 'Mo' going out there to fight for his players. That's what you gotta' do.
"It's baseball, but now we've got to get ready to go out and turn it around tomorrow.  Coupet (Isaiah Coupet…3-3, 3.82) will get the ball,and  his side work has been good.  And while he hasn't been on the mound much lately, I'll take that kid with a chance to even the series no matter what he's been doing for the past couple of weeks.
"These next two games are huge…we've got to find ways on the mound to start games and give the team a chance.  Tonight was a Friday night, and you look up and it's a blowout early against a guy (Henline) who can really pitch.  He was tough to get a good swing on, and we knew that going in.  We've got to match 'em on the mound, pitch for pitch, and that's what college baseball is all about."
Final line:  Ohio State (20-18, 3-10 in Big Ten) had 3 runs on 9 hits and had one error.  Penn State had 10 runs on 11 hits and no errors.  But this much stands out:  Ohio State left 12 men on base…Penn State left half that many.
Other Notes:
Kade Kern continues his torrid hitting after missing a couple of games last week due to a bruised knee.  He was 2 for 4 Friday night with a home run.
And we talked about it for the first month of the season – that Mitchell Okuley always begins to hit around April 15th…tax day.  Okuley went 2 for 4 Friday, hitting in the ninth position, and scored a pair of runs.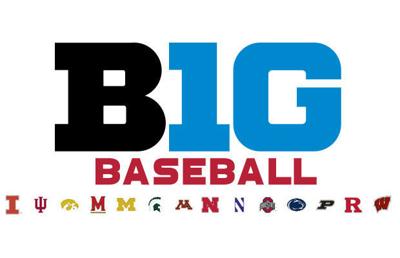 It should be no surprise that the Nittany Lions put up 10 runs on 11 hits Friday.  They entered the game hitting .307 as a team, third in the Big Ten, trailing Nebraska (.316) and Michigan State (.313).
The Nittany Lions are now 21-13, overall, their best cumulative start in years.  However, there are a lot of Wagners, Darmouth, and Delaware States in there, to be fair.  The Lions are 3-7 in the Big Ten, following Friday's win over Ohio State.