An article from a friend recently sparked a conversation with Little League friends from 60 years ago…about how we could play baseball all day and never have a sore arm.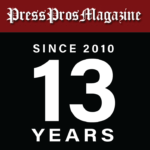 A friend recently sent me an excellent piece of reading on the subject of physical stress from throwing a baseball, and the age-old controversy over how much throwing is too much for adolescent arms.
But the premise of an article written by former Atlanta Braves, Houston Astros, and Texas Rangers pitching coach Tom House was this: "There's no reason to specialize until the junior or senior year in high school, when it becomes apparent that your child (or athlete) is going to play college or pro ball."
"The neuroplasticity of other sports, where you're asking nerves and muscles throughout the body to do different things your brain. will actually file a way a moment. Long story, short…the more nerves you have talking to muscles on the shelves that you can call on in your brain, the longer [you'll play] and better athlete your're going to be."
After reading this I scanned and sent it by email to a friend in Lawrence County with whom I had played Little League baseball with back in the mid-60s. He read it, and sent it to a friend in Knoxville. That person read it and sent it to another individual in Lexington, Kentucky.
And here's the point. When each of these individuals were twelve years old they admit to having played baseball from the time it was light enough in the morning…to the time it was too dark to see the ball at night. Kids back then in my rural neighborhood outside Chesapeake, Ohio, literally threw, and hit, and shagged fly balls, and threw some more…every day of the week.
In fact, in the foundation of our house outside Chesapeake was made of concrete blocks, and enough slant in the yard to actually fabricate a crude pitching mound. When we weren't playing 'burnout', or pitching batting practice to each other, the four of us would stand on that high spot in the yard and throw baseballs, tennis balls, or a softball against the concrete blocks, pretending that we were pitching to big league hitters.

We did that all day long…hundreds of pitches…for week after week until the September chill drove us to take up another interest – football or basketball. And as I now remember, for all that throwing I, personally, never had a sore arm.
More, none of the other kids that played on one of the four teams in our Little League group – the Reds, Pirates, Indians, and Giants – never had a sore arm, either.
The reason?
"I don't think we were as obsessed with velocity like kids are now," wrote Danny Burcham back to me this week. "We played games back then to see who could hit a white circle we drew on the cinder blocks. Whoever hit the circle the most from forty five feet for three innings was the winning pitcher. So there wasn't the kind of stress on the arm that kids have now from competitive baseball.
"Plus, as soon as school started we started playing football and basketball at school during recess and noon. We didn't play baseball again until the following spring."
Orthopedic surgeons around the country are in agreement over the theory of working different muscle groups – cross train – as a means of not over-stressing one particular muscle group, a notion that I've written about from interviews with Dr. Matt Heckler, in Sidney, from the Orthopedic Associates group, in Dayton.
And ironically, after moving to Piqua in 1964, my family moved into a brick home on Stillwell Road, where I threw baseballs every day against that wall until I busted the laces on the ball. And yet, I never had a sore arm in three years of pitching high school baseball.
But again…nearly all of us who played then were sharing our competitive time with other sports or activities, even marching band.  High School teammate John Hinsch, and I, both played in Piqua's marching band, where you built strong muscle groups in your calves, hips and thighs from repeated 8-to-5 marching during fall football season.  Hinsch also played basketball.
And for all the Tommy John procedures you read about among major league pitchers, the stories of those who pitched for twenty years and never had an arm injury are just as compelling. In the article sent to me by that friend, one that stood out was that of Atlanta Braves hall of famer, Tom Glavine.
Glavine won three hundred games in the big leagues, but long before the big leagues he split his time between playing baseball…and ice hockey. And as he grew older he became a quality athlete in both sports, but probably better in hockey.
Good enough, in fact, that in the same year that the Braves took Glavine in 2nd round of the major league baseball draft…the Los Angeles Kings selected him 69th overall, and ahead of future hall of famers Luc Robitaille and Brett Hull.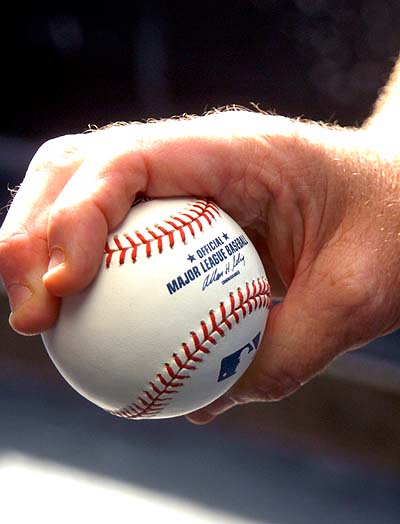 Each of the four that got to read the House article about mixing baseball with other sports shared that down time from baseball – or less stressful baseball activity – probably save them the misery of growing up with a sore throwing arm.
Final conclusion from the school of throwing, according to House:
"Our kids today are pitching too much and not 'throwing' enough. When we were kids we threw rocks and tennis balls and football and everything…all weights and sizes…from all different angles. That's how you strengthened your arm.
"Now, kids are throwing a baseball from a mound twelve months a year, using the exact same motion. That's how you can hurt your arm."
Mix it up, he contends, as one who made it to the big leagues without a big arm and high velocity.
In eight seasons, with three different teams, Dr. Tom House, who earned a doctorate in Performance Psychology from the University of Southern California, won 29 games and had an ERA of 3.79. He also saved 33 games.
He claims the worst baseball injury he ever suffered…was a dislocated finger!