The Buckeyes scored two runs in the seventh and four in the eighth, two on a tying single by Marcus Ernst, to improve to 20-17 on year, prep for Penn State.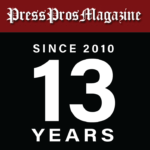 Columbus, OH – It's not such a bad thing that attendance for Ohio State's makeup game against the University of Dayton was only 894 despite the weather being perfect.
The giveaway was vintage pennants, but after what spectators went through some kind of gift certificate should have been in order for those diehards.
Even that might not have settled some queasy stomachs.
This game was full of crimes against the game of baseball, and both ballclubs had their dirty fingers all over it.
This doesn't even take into account the five – yes, five – video reviews plate umpire Jeff Spisak and his crew had to go over.
Somehow, some way, the Buckeyes pulled off an 8-7 victory on a two-run single by Marcus Ernst and a bases-loaded walk by Henry Kaczmar in the eighth inning Wednesday night at Bill Davis Stadium.
How weird was it?
There were 20 walks, 27 strikeouts, 22 men left on bases, two wild pitches, four hit by pitch and three balks.
Yet Ohio State (20-17) continued to build momentum with a three-game winning streak going into a crucial Big Ten series at Penn State this weekend.
"We've been trying to fight all year to try to find a way to win games and create a culture that plays nine innings,'' first-year coach Bill Mosiello said. "If we're going to become a good offense, we can't be afraid to take the walks and make them make pitches over and over and over. It's really nice to be able to come from behind. And, again, you can say, well, they gave you some help with some walks, and there's no doubt about it. But you have to force them (to make pitches) and not chase pitches.''
Mosiello has never been in a situation like this where he and his staff must build confidence in the players and teach them how to win.
"There's no magic pill,'' he said. "You just have to keep grinding and have that belief.''
Ohio State scored two runs in the seventh to get within three runs.
In the eighth, the Buckeyes got the bases loaded on three walks and got a run on a fourth walk.
Up stepped Ernst, who is one of only four players remaining from the 2019 team that won the Big Ten tournament as a seventh seed.
Ernst smacked the first pitch he saw past the second baseman to make it 7-7. A bases-loaded walk to Kaczmar on a full count brought in the go-ahead run.
"They got me a lot early in the night on off-speed and that really was the first fastball I saw in the zone all night,'' Ernst said of a pitch from Matthew Johnson. "I was looking off-speed, to be honest, looking changeup. He came in with a fastball middle in and I hit it through the hole. It wasn't that well, but it hit a hole. It found a way through.''
The save went to sixth-year University of San Francisco transfer Jonah Jenkins.
With all the crazy stuff that happened, it was his job to come on and end it. It took him 13 pitches to get the last three batters in order.
"We had communication that if we were ahead in the ninth that they wanted me to close it,'' Jenkins said. "There was plenty of time to mentally prepare for that as well as physically prepare. I was ready to come out when my name was called.''
He witnessed the walks, balks and hit by pitches and all those video reviews, but blotted out all of that.
"There are a few things that you just can't control, umpires, weather . . . and other things might happen,'' Jenkins said. "But at the end of the day, it's still the same game and you have to make pitches. They called a pitch and I did my best to execute it.''
For the longest time it appeared the Flyers got the runs they needed to win with four in the third on a home run by Keagan Calero, two errors, a hit batsman and two singles to lead 4-2.
They scored two more in the fourth on three walks, a hit batsman and infield single.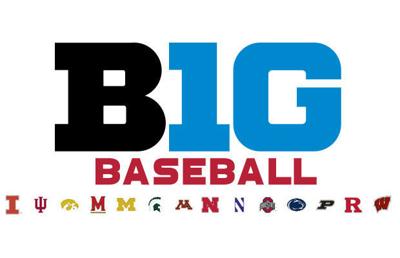 Ohio State never quit, even though it had one hit between the second and sixth.
Finally, there was a breakthrough in the seventh courtesy of UD. Mitchell Okuley led off with a walk and was balked to second and third before scoring on a groundout that made it 6-3.
Cole Andrews was hit on the back by a pitch to bring in a run and it was 6-4.
"That's what this game is about, timely hitting,'' Mosiello said of Ernst's single. "And we've all seen what happens when you don't have it.''
The inning ended with fans moaning about Spisak calling strike three on Kaczmar on a full count pitch by Seth Claybourne, but Trackman clearly showed the pitch was a perfect one on the outside corner.
Claybourne was stout with two punchouts in two-thirds of an inning.
The Flyers bumped the lead to 7-4 on a run-scoring double by Nolan Watson in the top of the eighth.
This modest winning streak has pumped up the clubhouse. Still, the Buckeyes are 3-9 in conference and must go hard to qualify for a spot in the eight-team tournament or wait for 2024.
"Just going on a win streak – that's three in a row for the boys – going into a very, very important series this weekend,'' Jenkins said. "If we're able to carry the momentum from these last few games, which were nothing but spectacular comebacks on our end (would be big).''
Ernst brought up the confidence word again.
"We've talked a lot about confidence these past few weeks,'' he said. "If you are down four runs late, you still have to be confident. Every series is a big one from here on out. We have to take care of business at Penn State.''