Versailles bludgeoned the baseball with the bats, turned a pair of impressive double plays, and got a 3-hit shutout from AJ Griesdorn to gain a statement MAC win – 10-0 – over Minster.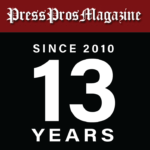 Versaillles, OH – Prior to the season the names you heard whispered relative to MAC baseball dominance were, in no particular order…Coldwater (of course), Minster, St. Henry, and if you probed a bit you would find someone who would admit, "And Versailles has some good athletes.  They might make some noise."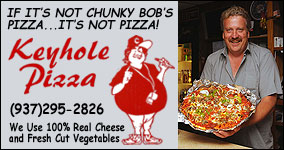 Fast forward to Tuesday night…when the 9-5 Tigers DID make some noise – conference noise – with an impressive 10-0 shutout in five innings over the Minster Wildcats (6-2), one of the afore-mentioned and about as competitive as it comes on a given day.  Pitching, defense, timely hitting…rarely do you see a day when Minster isn't in the fight.
But first-year coach Brad Koopman's Tigers took the fight out of Minster early on Tuesday, scoring single runs in the first, the second, a pair in the third…and then exploding for 6 in the sixth to run-rule Minster (another rarity), 10-0.
That was the offensive story, but equally impressive was the contrast in starting pitching.
Versailles' AJ Griesdorn went the distance to limit Minster to just two hits, a second inning single and a fifth inning double by Ian Homan, their loudest knock of the night.
And behind Griesdorn, the Tiges played enough defense, turning a pair of slick double plays to snuff out would-be opportunities…one in the second and one in the fourth.
But Minster was still in the game when the fifth inning rolled around, sending reliever Brady Wolf to the mound to replace starter Nathan Beair, whose four innings of work were an adventure, in modest terms.  From the opening batter when Tiger leadoff hitter Ross Francis walked and advanced to second on a wild pitch…then scored on a two-out double by Joe Ruhenkamp…Versailles pecked away with each at bat.
That all came to ahead in the bottom of the fifth, and with Wolf on the mound.
With one out Jared Lyons singled, followed by Joe Ruhenkamp getting on base via an error on a ground ball to first base.  Both moved up on a subsequent wild pitch by Wolf.
With runners on second and third Carson Griesdorn struck out, allowing some hope for Minster to get out of the inning unscathed.
But Ethan Stover followed with a base hit to drive in both Lyons and Ruhenkamp…6-0, Versailles.
Joel Gehret followed with a grounder to short, played into an error.
Titus Gehret then followed with an other single to drive in Stover and Gehret…8-0, Versailles.
Mike Osborne walked, setting up another single by Ross Francis to drive in another run…9-0, Versailles, at which point Minster coach Mike Wiss changed pitchers, bringing in Connor Schmiesing to try and get the final out before Versailles could score the 10th run.
Schmiesing gave up another single, a seeing-eye variety over second base to drive in Osborne…and that was all she wrote, and all with two outs.  Six runs on five hits with a walk in the sixth to send Versailles home with a shutout win and a 4-0 mark in conference play.
First, you could cut the frustration in Mike Wiss's voice with a butter knife, who saw his team challenged by a Versailles team obviously intent on making a case for itself as being among the league's best, whether anyone had previously noticed, or not.
"A quality start in a game like this means a lot,"  said Wiss.  "When you go out 1,2,3 in the top of the first, then they come back with a leadoff walk…and leadoff walks always score…we have an error in the second inning and the error scored…and in the fifth we had three balls behind third, behind first, and a foul ball, all dropped…we came in without a lot of energy, and we're leaving with less.  They have a nice ball club and they swung the bats well today.  They didn't swing and miss very often."
Versailles pitcher AJ Griesdorn had his eye-black smeared by game's end, but that was about the only sign of his being in a fight of any kind.  It could not have gone better for him and his team, given the importance, as Wiss noted, of a quality start on the mound.
"It was a big win for us,"  said Griesdorn.  "We were hitting the ball today, and I just did what I could do to lead us to a win.  Yeah, today was about confidence and some momentum.  Get off to a positive start, and then we hit well, too."
"You never expect to come out and run-rule a Mike Wiss team,"  added Versailles coach Brad Koopman.  "That's a great program over there, but we just got the better of them today.
"AJ had a great start, he's been great, and he pounds the zone and mixes things up well.  He's pitched well every time (3-1), and we hit the ball today to get him some runs.  We've been up there in the league stats, except for the ones about pushing runs in.  That's kind of crucial and today I think we had about four or five runs driven in with two outs.  Timely hitting really came through."
It was a win that adds drama to the final month of the regular season, and the title race in the MAC.  Nothing can be taken for granted now, and in Minster's case they're going to need some help, having lost now to St. Henry an Versailles.
In St. Henry and Coldwater, where the Redskins and the Cavaliers have yet to play Versailles, the baseball radar is on full alert.