A couple of key overlooked contributions…and the career-day by designated hitter Tyler Pettorini pushed the Buckeyes past Maryland, 13-8, to take the series finale.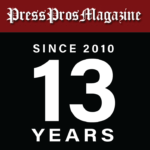 Columbus, OH – Heroes prevailed in Sunday's 13-8 win over Maryland in the finale of the Buckeyes' weekend series against the Maryland Terrapins…where the size of the moment could be measured by sheer need coming off the frustrations of Friday and Saturday.
And long-standing ones, as well.  Maryland, in capturing their 18th consecutive Big Ten series, had a win streak of nine straight games over the Buckeyes, going back to 2019.
But some individual efforts Sunday proved to be the right stuff at the right time to finally ignite the offense and bring home a win.
Timely outs from the pitching staff, and a confident close by senior Nolan Clegg ensured that the Maryland streak would come to an end, and sent the Buckeyes off to another week on a confident note.
Offensively, Marcus Ernst returned to his customary form with a 2-4 day – a pair of doubles – and two runs scored.
Likewise, Mitchell Okuley and Josh McAlister had 1-3 days, each with a home run…and each their fourth, respectively.
But the man who stood tallest in the batter's box was sophomore designated hitter, Tyler Pettorini, who in order of at bats, doubled in the first to score the game's first run, hit a single and a three-run homer in the fourth (his second)…part of an 8-run Buckeyes burst…then followed with a double in the seventh, missing the cycle for lack of a triple.  Hitting .306 entering the game, by game's end he had elevated that number to .336.
A youngster of few words, afterwards the first words out of his mouth were, "Big win for our team."
But provoked to talk about his career-day as a Buckeye, thus far, he finally smiled and added, "I felt pretty good in the box."
And any thoughts about a cycle?
"If there had been a chance for a triple I would have been pretty canned at third."
The offense, so frustrated in games one and two of this series, finally came alive with 13 runs on 9 hits, something that Bill Mosiello would later credit, but added, "No doubt, this was a great win and we had some really good swings.  Then we had to hang on and survive at the end.
"Thank goodness Clegg came back today the way he did, and made up for Friday night.  That's good, because he's a resilient kid."
But before Nolan Clegg pitched a scoreless ninth, credit, as well to Blayne Robinson, who came out of the bullpen when the Buckeyes desperately needed a starter to pitch the game's first two innings, allowing no runs on 3 hits;  and highlighted by a miraculous catch by freshman Matt Graveline in left field to go over the fence and rob Maryland's Luke Shliger of what looked to be a three-run home run for the final out in the second.
Equally impressive was the work of George Eisenhardt, who came on to pitch a scoreless third, fourth, and fifth before running out of gas in the sixth.  Eisenhardt left having allowed 2 runs on 1 hit in 3.1 innings, throwing just 40 pitches.  His effort might have been the great 'unnoticed' of the day because he navigated through Maryland's second turn at bat while the Buckeyes amassed an 11-0 lead by the end of five innings.
"My last couple of outings haven't gone as well as I would have liked, but Justin Eckhardt has been a huge help to me with some of the small things over the past week.  And Sean (Allen) came to me and said, 'Just be you and just trust your stuff.'  That really got things going for me."
Their big inning was the fourth, when the Buckeyes sent 11 men to the plate, aided greatly by four walks by Maryland starter Kyle McCoy.  All of that set up Pettorini's home run to right field, chasing home Trey Lipsey and Matt Graveline ahead of him.
They came back to add two in the fifth on Josh McAlister's fourth home run of the season, driving in Ernst, who opened the inning with a double.
Ernst drove in run #12 with an RBI double in the 6th, pushing Henry Kaczmar across the plate.
And run #13 came in the 7th when Mitch Okuley continued his assault on the batting average with his fourth home run, a high, majestic shot to right field.
Maryland, as frustrated through five innings as the Buckeyes were on Friday and Saturday, finally broke through with a pair of runs off Eisenhardt and Jake Johnson in the sixth…then scored three off Will Pfennig in the seventh.  Jacob Gehring came on in the eighth and gave up three, including a two-run bomb to left center by Maryland's Eddie Hacopian..before Clegg came out to pitch the ninth and proved to be the game's final hero, confidently retiring the side in order on 14 pitches to preserve the five-run win.
The Buckeyes…13 runs on 9 hits and no errors.
The Terrapins…8 runs on 11 hits and no errors.
George Eisenhardt was credited with the win, his second (2-2), while Maryland reliever Logan Ott was tagged with the loss (0-1).
Every now and then you have those magical days at the plate in baseball…where past frustrations seem to become a catalyst.
"Yeah, but with the better teams it doesn't come now and then,"  said Mosiello.  "It stays with you and you don't lose it very often.  We're searching right now, and it's about pitch selection.  I think we're chasing hits, instead of working the at bat to where the pitcher has to come to you.  We're trying to make things happen from the first pitch, and that happens when you're inexperienced and you haven't had enough past success to sustain a really good offense.  And believe me, it's easier said than done."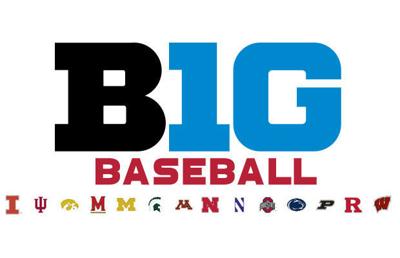 He smiled at the mention of Tyler Pettorini – four hits, two runs scored, four RBIs, and nine total bases.
"What a great day for him, and he's one that wants to swing and when he gets good pitches he's a great hitter.  But he's only got two walks on the season, and that tells you about how aggressive he can be at the plate.  But when he gets good pitches he's magic, and today was one of those days for him."
Now 18-17, they improved slightly to 3-9 in Big Ten play, and with some confident carryover for Miami on Tuesday (in Oxford), and Dayton on Wednesday (at Bill Davis) before traveling to Penn State next weekend for a three-game series with the suddenly struggling Nittany Lions.  The Lions have lost 7 of their last 9 against the league, and dropped their weekend series with Purdue, 2 games to 1.
In the meantime, relish Sunday's win, and focus on heroes when you have them – none bigger, and more needed for now…than Blayne Robinson, George Eisenhardt, and Tyler Pettorini.