They gave themselves a chance, twice, and even three times, but the Buckeyes couldn't complete the deal, suffering a three-run homer in the top of the eighth Friday in a 7-5 loss to Maryland.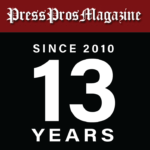 Columbus, OH – There's an age-old tenent in baseball that says when you fight back offensively to give yourself a chance to go ahead, or even win, you need to shut the other team down…immediately…and then get back to the business of winning.
That's what happened to the Buckeyes Friday night in a 7-5 loss in the series opener to Maryland.
"You look at the scoreboard…and every time we scored they came back and scored after that,"  said Bill Mosiello.  "We needed a shutdown, yeah, and Shaw (Matt) put a really good swing on one…ball was up a tad, he puts a good swing on it and hits a three-run home run."
That happened in the top of the eighth inning, after Henry Kaczmar's two-out, two-run double in the bottom of the seventh drove in a pair of runs to close a 4-1 Maryland lead to 4-3.  And for lack of another foot, Kacz's blast to left field would have left the yard, altogether, and tied the scored at 4-4.  All they needed was a shutdown inning in the top of the eighth.
The story of Friday's loss started well before that, of course, as early as the first inning.  In fact, the leadoff hitter, Maryland's Luke Shliger led off the game with a solo home run to left off Gavin Bruni which served as a foretaste of things to come.  Bruni, who was so good – so competitive – last weekend at Michigan State, could not command the strike zone against Maryland, going just 2.2 innings, giving up two runs, striking out 2, while walking 7.
Nolan Clegg came on to relieve earlier than expected, retiring the final out in the third, then pitched an efficient, scoreless fourth.  But when he came out for the fifth he hit the leadoff hitter, walked the next batter, then hit another batter to load the bases with no outs…again, when they needed so badly to limit the damage and keep the deficit at 2 runs.
Jake Johnson relieved Clegg and did a yeoman's job in limiting the damage to just one inherited run scoring – 1 run, on no hits, that they could ill afford.
"We pitched horrible,"  added Mosiello.  "We walked 10 and hit 3, so we're lucky they only got 5 hits for the game.  They had the two home runs, a solo, which is fine…but the three-run homer in the eighth got us.  But again, when you pitch that poorly  you're not supposed to win games."
Yet, Maryland starter Jason Savacool gave them just enough rope (6 hits and 3 walks over six innings) to keep hope alive.  Trailing 2-0, the Buckeyes picked up a run in the fourth on Henry Kaczmar's fifth home run of the season, leading off the inning.
But Maryland immediately came back to trump that blow with the two-run fifth, to go ahead 4-1 leading up to the Buckeyes' bottom of the seventh.
They had collected 5 hits through the first six innings, but they  led off the seventh against hard-throwing Maryland lefthander Tommy Kane with a pair of innocuous outs.  Then Marcus Ernst singled to left.  Mr. Reliable, Nick Erwin singled past the third baseman, bringing Kaczmar to the plate for one of the truly remarkable at bats of the season.
Tommy Kane was throwing hard, and quickly got ahead of Kaczmar.  But he couldn't put him away…Kaczmar fouling off six consecutive pitches before running the count to 3-2.
"I was looking fastball because I knew he wouldn't risk walking me with a breaking pitch,"  said the Buckeyes' freshman.  "When someone's throwing that hard…you just try to get the bat head out in front."
Kane, as Kaczmar believed, threw the fastball.  Kaczmar got the bat head out and drove it 370 feet off the wall in left, missing go out of the part for a three-run homer by just a foot.  That would have tied the game, but as it was it drove in Ernst and Erwin to make the score 4-3, Maryland.  Now they needed a shutdown.
Will Pfennig had relieved Jake Johnson in the sixth and pitched flawlessly, retiring Maryland on just 31 pitches in the sixth and seventh.  But when he came out for the eighth leadoff man Elijah Lambros hit a sharp ground ball that Erwin knocked down at third but was a step late in retiring Lambros at first.
Sean Allen came to the mound to take out Pfennig in favor of freshman Landon Beidelschies, who promptly walked second baseman Kevin Keister.  After retiring the second out on a fly ball, shortstop Matt Shaw picked on a Beidelschies fastball up in the zone and lined it towards the right field foul pole.  It landed just inside the pole and outside the ballpark for a three run homer.
Maryland is a good baseball team, but hardly the '76 Reds.  Reliever Nigel Belgrave came on in the eighth to protect that 7-3 lead and close things out, but instead Belgrave walked four in 1.2 innings, and loaded the bases in the ninth….for right fielder Mitchell Okuley.
Like Kaczmar in the seventh, Okuley fell behind, then fought back to work the count to 3-2, and eventually drove a single to center that scored Ernst and Erwin to cut the deficit to 7-5.  Maryland coach Rob Vaughn had to bring on closer Dave Falco to retire the final out, Trey Lipsey, on a ground ball to second base.
Maryland won it with 7 runs on just 5 hits and committed 1 error.
Ohio State lost it with 5 runs on 10 hits and likewise had 1 error.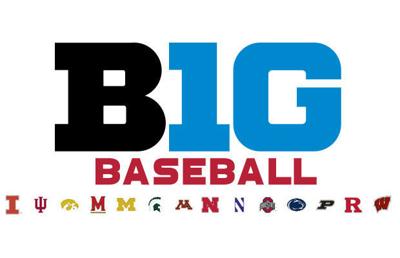 "We had a lot of opportunities, and some great at bats to give ourselves a chance,"  said Mosiello.  "But those were two awesome at bats (speaking of Kaczmar in the seventh and Okuley in the ninth).  I think we left 14 guys on base.  We didn't get too many big hits, but we scored five runs on two of the big hits we had.
"So we turned the corner a little bit, but we've got to keep going.  We're feeling pretty good that we're going to have good at bats, we're playing pretty nice defense…but we just got to throw better strikes.  [Pitching] has been our achilles heel for a while, obviously.  And it's hard to beat good baseball teams when you pitch that poorly and allow that many free bases.
"But I can't wait to get back out here tomorrow.  We're not good enough team to play average.  We have to play really good on all facets.  If we do that we're a solid team and tomorrow is a great opportunity for us to come out and beat a good baseball team."
The reality?  They were just a couple of facets short on Friday.  The old tenent – seize the momentum and shut 'em down.  Don't let a good rally go for naught.
Game Notes:
Speaking of those good at bats…freshman Henry Kaczmar was 4 for 5 with a home run and a double, scored a run and drove in three.
Marcus Ernst returned to form with a 1 for 3 night at the plate, and scored a pair of runs.
Mitchell Okuley's average is edging upward.  The Buckeyes' right fielder was 2 for 4 Friday with a pair of RBIs.  His average is .233, up fifty points over the past two weeks.
Jake Johnson's scoreless inning Friday dropped his earned run average to 3.37.