For a second day timely hitting cost the Buckeyes a chance for a win, and a chance to compete for a series on Sunday.  Saturday's latest late-inning letdown doomed them to a 3-2 loss to Maryland.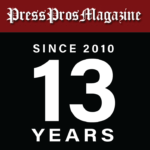 Columbus, OH – At 17-17, and 2-9 in the Big Ten, one cannot help but question…what's wrong with what they're doing?  And what's next to try?
Friday night the issue was starting pitching…and timely hitting…and a three-run homer in the eighth inning that turned out to be the ultimate door slam in the face.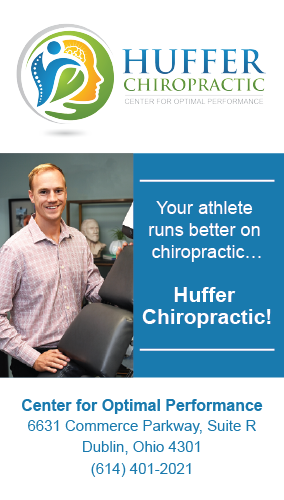 They narrowed it down some on Saturday.  Emergency starter Jonah Jenkins was superb out of the bullpen for 5.1 innings,  his longest stint of the year, allowing 1 run on 5 hits.
And the bullpen, under ordinary circumstances, was adequate, the combination of Jaylen Jones, Landon Beidelschies, Cole Pauley, and Justin Eckhardt allowing 2 runs on 3 hits over the final 3.2 innings.
But the hitting, and in particular the fifth and sixth innings…was in a word, horrific.   Trailing at that point 1-0, the Buckeyes loaded the bases with a pair of hits and walk in the bottom of the fifth…and left them there, whiskey, tango, foxtrot.
An inning later,with one out, they again loaded the bases in the bottom of the sixth on a hit and a pair of walks by Maryland starter Nick Dean.  They chased Dean for reliever Kenny Lippman, and again could not hit a ball out of the infield…but did score when Tyler Pettorini drew a two-out walk to drive in the tying run…1-1.
In baseball it's hard to question strategy because of the multitude of variables on either side of the issues – offense and defense.  But this much is questionable about a statement that Bill Mosiello made three weeks ago following the Indiana series.  "I don't believe we're snakebit,"  he said.
Snakes are one thing, but he made no mention of the other reptiles…like Terrapins!
Because, again in the seventh, after Tyler Pettorini reached base on a single to right, catcher Cole Andrews lined a double to the corner in left field, which on 80% of the days in baseball the runner is going to score from first base because Maryland left fielder Jacob Orr had to chase the ball, literally, to the corner of the playing field…and Pettorini was off at the crack of the bat.
But Orr got there, came up with the ball quickly and make a perfect throw to cutoff man, shortstop Matt Shaw.  Shaw wheeled and made a perfect throw to the plate and catcher Luke Shliger who put the tag on Pettorini as he dove for the plate…a split second before he could score.  Snakebit!
But credit Orr, Shaw and Shliger for making a big play in a big moment.
They say that there's at least two dozen ways to score from third base with less than two outs:  base hit, sac fly, groundout, wild pitch, passed ball, steal of home, suicide squeeze, safety squeeze, etc., et.al.  Somehow, the Buckeyes could muster none of those in the critical fifth and sixth innings, and with the heart of the order batting.
"Our situational hitting was atrocious,"  started Bill Mosiello, postgame.  "Any time you have nine hits and just two runs…..we're so backwards right now.  We'll hit the fly ball when there's nobody on base.  Terrible pitch selection…as bad as it can get, offensively.
"And in both innings (the fifth and sixth) it's the same part of the order.  And when you don't do a good job in situations like that the game's going to find you.  And that's that what happened to us today.  I can't fault the pitching.  The pitching was fantastic and gave us a chance to win.  They were awesome."
Jenkins held the Terrapins scoreless through four, but gave up a solo home run in the top of the fifth to right fielder Zach Martin, his only real mistake of the game.  His manner was impressive, workman-like, and confident.  He only struck out 1, but only walked 1, too.  He pitched to contact in a manner of his knowing where the ball was going and who was going to catch it.  He deserved to win!
But, after missing their gift-wrapped opportunities in the fifth and sixth, OSU saw Maryland come alive in the top of the eighth after an infield single to start the inning off reliever Jaylen Jones.  Jones out…Landon Beidelschies in…and you might have guessed, Beidelschies walked the first man he faced before giving up a base hit to first baseman Eddie Hacopian, driving in both runners to give the Terps a 3-1 cushion.
But in the bottom of the eighth Mitch Okuley picked on a Kenny Lippman fastball and lined it out to right field for his third home run of the year, and the Buckeyes were again within a run at 3-2.
But they never got any closer as closer Dave Falco came on for the second day in a row to record the final four outs…and a quiet ninth for the Buckeyes on a pair of fly balls and a ground out to first base by Tyler Pettorini.
Maryland (21-13, 6-2 in Big Ten) won it on 3 runs, 8 hits, and had no defensive errors.
Ohio State (17-17, 2-9 in Big Ten) lost it with 2 runs on 9 hits and committed one error.
And on the subject of what's questionable?  Baseball is particularly hard because there's no hiding, or failure in an in-the-moment situation.  Baseball, like wrestling, is largely about you and the other team's 'you'.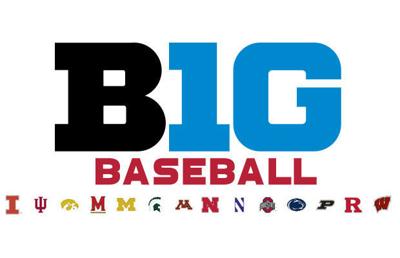 Casey Stengel won nine World Series titles with the New Yankees, but never won Manager of The Year in the American League, prompting him to say once when someone asked him about being slighted:  "I don't have to manage that much.  They pretty much know what to do."
And nothing's changed.
There's still 25 ways to score from third base with less than two outs.