The annual Spring Game means fans get to see all the things they've hearing about the past few weeks. They also get to decide who they like the most in position battles. But only Kyle McCord will be on display Saturday while Devin Brown misses the festivities with a finger injury. And that can really help McCord's case.
By Jeff Gilbert for Press Pros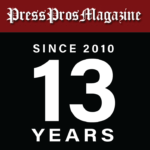 Columbus, OH – Ryan Day's demeanor, the things he says, the things he won't say, imply the idea that spring practice has been – not satisfied because coaches are never satisfied – good. Not great – that feeling can come only in November and January – but good.
Day and his staff are making personnel decisions and lists that will govern their decisions in the fall. Most of those decisions, of course, are state secrets right now. The only leaks, or impressions, are what the media has been permitted to see during some practice and scrimmage sessions.
The big reveal to fans about progress these past few weeks in the Woody comes at noon Saturday in the annual Spring Game. Fans will discover new favorites, form opinions about who should be playing and start wishing the summer away.
Day met with the media Wednesday and continued to talk about how the spring is only 15 practices. There are many more coming in August that will be part of the decision-making process no matter how much he is pressed for answers.
The news Wednesday that quarterback Devin Brown won't be taking snaps and running the offense in his black No. 33 on Saturday certainly doesn't get Day much closer to his most anticipated decision. Who will start the season opener behind center at Indiana?
On Wednesday, Brown had a minor procedure performed on a finger of his throwing hand. He won't play, but Day said Brown should be throwing again soon and that the injury will have little impact on his summer workouts. Day didn't say but expect Kyle McCord to take all the first-team snaps Saturday.
If there has been any separation between Brown and McCord, it would be McCord's play in the latter stages of a live scrimmage a couple Saturdays ago. That means this Saturday is his big opportunity to put a lot of good reps on film for the coaches to evaluate. Brown won't get that chance. If McCord plays well, that lets Day and new offensive coordinator Brian Hartline know that he can do it inside a full stadium. Day and Hartline might not have doubts about Brown in that situation, but they won't have proof.
"It would be nice to have it be black and white," Day said of the competition. "I can't sit here and tell you it is right now."
Day said what QBs do in the stadium in front of thousands vs. what they do in the Woody in front of a few matters. Still, he likes a lot of what he's seen from both QBs. What he's looking for most is leadership which translates into who will most consistently move the offense. And McCord will showcase whether he can or can't Saturday. Not playing hurts Brown's chances a lot if McCord plays like a starter.
"One day one guy has the upper hand, the next day the other guy might have the upper hand," Day said. "Those reps have been split up evenly."
But they won't be Saturday. If you were hoping Day would name a starter soon, that was never going to happen. And it surely won't happen now. He wants to see them in August.
"You 're just never sure how these things shake out anyways," he said. "After the spring, we'll take a look at the numbers, who graded out a champion, completion percentage, those types of things."
Still, it is reasonable to assume that whoever wins the job will play well based on recent history at the position. And if the Indiana starter doesn't get it done, Day has a viable second option.
Other highly watched position battles, however, will be fully on display Saturday.
Offensive line: Day is glad he doesn't have to name starting tackles yet. The most discussed position has been right tackle. Neither Tegra Tshabola or Zen Michalski have stepped out of Dawand Jones' giant shadow at right tackle.
Josh Fryar has been the assumed heir to the left tackle spot vacated by Paris Johnson, who is about to be a first-round NFL draft pick.
"There's been some good things," Day said. "We're not there ready to name a starter right now. I don't think either of those guys have stepped up. At left tackle, too, there's been some good things, but where we're sitting right now to say those guys are the starters moving into the preseason, can't do that."
The Buckeyes could peek into the transfer portal for help, but Day didn't commit to that idea. He did say at his time last year he wasn't convinced Johnson was a shoo-in at left tackle. Now Johnson's going to be a first-round pick. So there is time for those three tackles to reach the level of consistency Day and line coach Justin Frye want.
Secondary: "We've made great strides in the secondary," Day said.
That's good because cornerbacks and safeties didn't keep opposing offensive coaches up at night last season. Jim Knowles, however, probably lost a little sleep trying to figure out who could make plays. No doubt he put the players on the field he had the most confidence in, but the results weren't confidence building.
So far this spring, the first team has a veteran look, including Josh Proctor at safety. The second team has a young look, including five-star safety Sonny Styles. Next to five-star linebacker C.J. Hicks, who is blocked by Steele Chambers and Tommy Eichenberg, Styles is the player fans want to see get a chance to play a meaningful number of snaps.
Cornerback starters aren't completely settled either other than Denzel Burke, who surprised as a freshman star and slumped as a sophomore.
"Been very impressed with our corners," Day said. "Denzel is playing his best football right now. I'm just impressed with his offseason, impressed with his approach every day. Got his hands on a lot of balls, had a huge interception in the two-minute drill the other day."
Jordan Hancock was expected to do more last year, but he was trying to recover and gain full speed after a bad hamstring injury.
"Now that he's healthy, you're starting to see his potential pop," Day said.
Davison Igbinosun transferred from Ole Miss where he was a starter. The return of some rotation for at least one corner position could be in play.
"Davison has been a great addition," Day said. "He's raising the level of everybody in that room."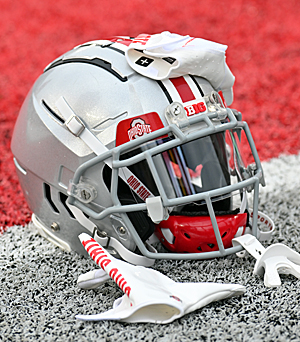 Day's approach: The winner-loser, make everything a competition strategy that I wrote about earlier this spring remains the linchpin in this spring's culture.
Saturday's format will be offense against the defense with a modified scoring system for the defense. And Day, as he did in scrimmages, will make it tougher on the offense. The QBs will be in black shirts, which means they can't be tackled or shoved. That frustrates pass rushers, but it also helps them earn more points.
The defensive front made a lot of noise in the most recent live scrimmage session with sacks. But a lot of those were touch sacks that the QBs could have escaped.
Let's just say Day has a quick whistle. Yes, he wants to protect the QBs. But the more pressure, the more expectation he can put on the men in black, the more he will learn about their ability to be the leader of the offense.
McCord gets that chance Saturday. Brown doesn't.