The Buckeyes put their brief moment of good feeling on the line this weekend against a Big Ten opponent that's been anything but courteous in recent meetings – the Maryland Terrapins.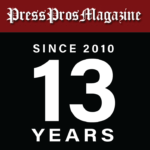 Columbus – In brief, there should be no Big Ten weekend this year where the Ohio State Buckeyes baseball team has more incentive to come out and remember the Alamo.  And this weekend is it.
Maryland comes to town with the memory still fresh of their bashing the Buckeyes in College Park last spring.  They got swept with an avalanche of pitching, power, and prospects for the future.  The Terps return a lot of that team in 2023, and come to Bill Davis on Friday with a 19-13 mark for the season.
They still hit, and hit for power.  Nick Larusso and Mat Shaw have 24 home runs between them, and the annual Buckeye killer, Bobby Zmarzlak is off to a slow start, with just 3.  Don't feel sorry for him, though.  As a team the Terps have pounded 60 dingers.
The Buckeyes answer with half that many….just 33.
The Terps are hitting .293 as a team, and have an on-base % of .420…so there's a lot of extra base hits among their wealth of offense.  They lead the Big Ten in doubles (68).
Pitching-wise, they have some familiar arms, led by tough-as-nails Jason Savacool, who returns (3-3, 3.33 ERA) with 48 strikeouts in 47 innings.  Kyle McCoy and Nick Dean will follow him, likely, on Saturday and Sunday.
While 19-13, the Terps are coached by former Kansas Stater Rob Vaughn, in his sixth season, and who led the Terps to their first-ever Big Ten season title in 2022.  Sound fundamentally, they catch it and throw it well, and rank 6th in the Big Ten, defensively, with just 32 errors in 32 games.
Regular Friday starter Isaiah Coupet is doubtful for tonight, still nursing a sore hamstring this week that he suffered two weeks ago…and that hampered him in his start last Friday against Michigan State, in East Lansing.  Hamstrings can be touchy, so there's no they're being cautious.  In his place, sophomore Gavin Bruni will get the opening start, (2-0, 4.31 ERA), coming off an impressive performance against the Spartans last week.  Saturday and Sunday's starters will be a game-time decision.
Added Notes:
Of additional interest this weekend is Cincinnati native and former Buckeye Nate Haberthier, who transferred following the 2022 season to become a Terp.  Haberthier struggled in his two years at Ohio State, and never actually won a game, despite being a regular in the weekend rotation as a sophomore last year.  He finished 0-6 in 13 starts, with a 6.75 earned run average.  The West Chester, Ohio product is currently 2-2 for Maryland, with 27 strikeouts in 26 innings, and has given up some hits – 34 in 26 innings – and sits at 7.27 in terms of earned run average.
The Buckeyes sit 17-15, overall, but just 2-7 in Big Ten play.  Some will well remember last year's series with Maryland, where they lost in excruciating fashion on Friday (8-6), Saturday (6-5) and got blown out on Sunday (16-1)…outscored 30-12 for the weekend.  Maryland was ranked #24, nationally, at the time.
Freshman Matt Graveline continues to hit, leading the Buckeyes with a .354 mark after 32 games.  Graveline (Centerville) also has 4 home runs and has driven in 23 runs, with a slugging percentage (extra base hits) of .556, tops on the team.
First baseman Marcus Ernst returned to the lineup this week after missing time the past two weeks with a shoulder injury.  His addition will be a welcome site in the batting order. Ernst was hitting .298 at the time of his injury.  He leads the Buckeyes with 6 home runs.
Also batting over .300…is sophomore Tyler Pettorini (.330), senior catcher Cole Andrews (.326),  and senior third baseman Nick Erwin (.317).
Friday's opening game will start at 5 pm, with pre-game ceremonies honoring distinguished baseball alumni throughout the weekend.