The Buckeyes hit four home runs, in all, to smash the Zips, including three-run shots by Matt Graveline, Josh McAlister and Henry Kaczmar.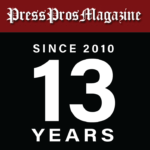 Columbus, OH – This kind of fun stuff is what Bill Mosiello envisioned for his baseball team game after game when he was hired away from Texas Christian last June to coach Ohio State.
What the Buckeyes did to Mid-American Conference lightweight Akron was overwhelm the visitor with talent and precision and never let it catch its breath.
It was a boat race of a ballgame, and it was needed in the worst way.
Sophomore Josh McAlister and freshmen Matthew Graveline and Henry Kaczmar each hit three-run home runs a 15-1 victory that was shortened to seven innings because of the 10-run rule Tuesday night at Bill Davis Stadium.
These mid-week games will be important for Ohio State (16-15) the rest of the way for its mental health. It has lost six of its first eight Big Ten games and already is a long shot to qualify for the conference tournament in Omaha.
Next up is Bowling Green, another MAC team, on Wednesday night.
This rebuilding job of a former national power is going to take some time. The quick fixes are for the tow truck driver from Triple A that gets your car on the road again.
"Awesome,'' Mosiello said. "Obviously, that was fun. It's exciting and rewarding for the players because these guys have been working their tails off. They are great kids. You want them to have success so bad. It helps all of us when they play like that. Your heart goes out when they are struggling and you don't have answers for them. These nights are fun.''
Mosiello has coached for mostly blueblood programs and gone to the College World Series. This is a fixer-upper.
For 23 seasons until he retired after 2010, legendary Bob Todd got Ohio State into 13 NCAA tournaments when the NCAA tournament committee seldom gave the Big Ten more than two bids. His No. 18 is retired and glued to the right field wall.
Successor Greg Beals won two conference tournaments and made it to two three NCAA tournaments. He was let go with one year left on his contract.
Enter Mosiello. He admits that saying the Buckeyes planned to win immediately was cockeyed optimism.
"I've never had this kind of rebuild,'' Mosiello said. "I came in – and I'm blaming myself – I had some arrogance in my mind believing we had a magic pill and we'd be 28-2 right now, or 28-3, maybe. We're very humbled. But let's see where we go.''
The big challenge for this bunch, he said, is coming to the ballpark every day with confidence.
Yes, the everyday lineup has veterans in Marcus Ernst, Trey Lipsey, Nick Erwin, Mitchell Okuley and Kade Kern.
But they haven't experienced any success. The last time Ohio State made the Big Ten tournament was in 2019, when it won the championship to make it to the NCAAs.
"We had a big talk. Yesterday's talk was all about confidence,'' Mosiello said. "(Confidence) is so hard (to maintain) and so fleeting. We're actually trying to get them to remember when they were in high school and there was no stress. They just played baseball. Then all of a sudden, you get to college and the game is stressful. It's actually the same game. It's a fight. When you are not winning you are trying every little thing to get going.''
Akron (12-16) was easy pickings, but it's a positive that the university even has a baseball team.
The Buckeyes had 11 hits and five pitchers, starting with sophomore left-hander Jaylen Jones, gave up five hits.
"This is a momentum-builder going into Bowling Green,'' Graveline said.
Graveline is playing like an upperclassman in batting .358 with four home runs and 22 runs batted in.
Plus, he has caught and played left and right fields and first base. Last night's start at first was, well, a first.
"That actually was the first time I played first base in a real game,'' Graveline said. "That shows my athletic ability. I'm pretty comfortable playing anywhere, and it's good that the coaches and players have trust in you to do that.''
He borrowed a mitt from one of the coaches, but decided not to use it because it wasn't broken in. He grabbed Ernst's.
Graveline actually has succeeded, he said, by putting more pressure on himself.
"I think that's where the mental game comes in for me,'' he said. "I put a lot of pressure on myself, and the game puts enough pressure on the players. I think I put a little more on myself, and I think that helps me succeed.''
McAlister, a second baseman, played little as a freshman last season. This season, he's at .241, but with 18 walks in 83 at bats. His on-base percentage was .376 at game time.
What's the difference for him from 2022?
"I'd say it's more of a confidence thing,'' McAlister said. "Confidence isn't something you just have every day. Confidence is a choice, it's making a choice, to be confident in your abilities. That's all it is – day to day.''
The Buckeyes' challenge has been to keep the faith and fight to make the next day better. That sounds corny, but that's how a team gets through the misery. Last night was a treat.
"Our offense had been struggling for a while, but I thought we had a good day Saturday at Michigan State,'' McAlister said. "I think this is just going to be better for us going into an important Big Ten series. But we've got another one tomorrow.''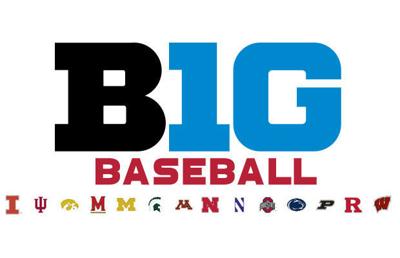 Akron has an even steeper climb. This is just the fourth season since the program was reinstated after pressure from alumni.
The administration eliminated the sport in July 2015 citing deep financial losses, but alumni raised funds and the Zips were back on the field in 2020 under former Cincinnati Reds third baseman Chris Sabo.
Sabo had records of 1-12, 15-36 and 15-41 and was replaced by former Ohio State coach Greg Beals.
Beals, though, never coached a game in leaving in December to become head coach at Marshall.
Tim Donnelly has been the interim head coach.