The team's third victory in four games was powered by Lipsey hitting a single and scoring and hitting a two-run homer and Timmerman throwing four hitless innings.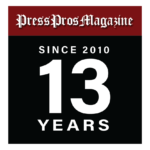 Columbus, OH. – Trey Lipsey was so very fine as a true freshman last season that opponents probably wanted to dig into birth certificate records in the Detroit area to find out if he indeed was 18 years old.
He was a sharp left fielder with the glove, feet and arm. He could run the bases.
And, man, did the kid hit the baseball hard, all the while looking as if it was batting practice.
The situation has been reversed in 2023.
Lipsey pulled a groin muscle in the second game, and you know there is no coming back quickly from one of the greatest nuisance injuries in athletics. He missed 13 games and his batting average went down like the Dow Jones during inflation.
Lipsey, though, continued to show signs that he is on the comeback with a single to center and two-run homer to right in five at bats in the Buckeyes 8-2 victory over Bowling Green before 1,238 Wednesday night at Bill Davis Stadium.
He has six hits in his last 18 at bats covering five games. Before that, he had gone 2-for-32 in eight games.
What might have put him over the top was changing his walk-up tune from one by Baby Face Ray to Armed and Dangerous.
"I had to,'' said Lipsey, who's from Southfield, Michigan. "Oh, yeah, I'm a superstitious guy and I needed some things to change. So, I changed the song.''
Seriously, though, the man has been grinding in the cage and during practice to catch up to the others.
"It was definitely tough,'' he said. "It's just one of those lingering things. It just takes a while. It takes a really long time to feel better. It's getting there. Today, it's one of the best days that it has felt. The timing is coming along. I hit with Coach Mo early today. I'm feeling better. It's hard to say (how good). Some days are better than others. But say I'd say I'm probably 90 to 95 (percent). I still feel it sometimes.''
Coach Bill Mosiello thought Lipsey was about to break out last week in a victory against Kent State when he hit a sacrifice fly to the warning track in right. A few more feet and it would have been a grand slam.
"He has worked really hard,'' he said. "I could see him coming, and that's why I put him back in the lead-off spot. For us to be the best team, he has to be in the lead-off spot. He has worked really hard making adjustments. His outs are a lot louder. He's a tough out. It's tough to keep good players down. He has kept a great attitude and more importantly has worked his tail off.''
If this was big league baseball, Mosiello said Lipsey would have had the luxury of working his way back in the minors.
"That's a tough injury, especially when you are a speed player,'' he said. "It's not professional baseball (where you play a lot of games). You start missing a lot of games and your timing (gets off). At all other levels you get rehab assignments to get some at bats.''
Ohio State (17-15) will go into a three-game home series against Maryland beginning Friday having won three of its last four games.
Who knows where the offense would be had Lipsey been full go from the start. He was injured against Connecticut in the Snowbird Classic in Sarasota, Florida.
Last season, he started 50 of 51 games as the everyday left fielder and lead-off batter. He slashed .293/.461/.482, hit seven home runs, drove in 26 runs and stole 14 bases.
There was more good news when right-hander Josh Timmerman threw four hitless innings and Nolan Clegg two in giving the batting order time to build a lead.
Timmerman, a 6-foot-4, 195-pound junior, transferred from Wabash Valley Community College. But this is a homecoming in that he graduated from Licking Heights High School about 30 miles east of campus.
"I always wanted to come here – since I was little,'' he said.
In 2022, he went 8-1 with 85 strikeouts and a 3.41 earned run average in 68 2/3 innings. Fifteen of his 16 appearances were starts.
An inflamed shoulder knocked out Timmerman for a month after the first series this season.
Fans might be seeing what he can do. Last night, he retired the first five batters he faced, walking Justin Fugitt on a full count in the second.
He walked two in the third, but second baseman Josh McAlister possibly saved him a run by gloving a bouncer up the middle and gloving the ball to shortstop Henry Kaczmar for the force to end the inning.
Timmerman struck out three in the fourth, but Fugitt reached with two out on a wild pitch. He got the final out on a fly to center.
"It was a little shoulder inflammation, but it's all gone now and I feel a lot better,'' he said. "Today, I was a little achy and didn't have my best stuff. I'm excited to be back.''
Timmerman throws a fastball-slider combination, with the latter being his out pitch.
This was his fourth appearance. He not only must get into rhythm, but do it at another level.
"It's the level of competition,'' Timmerman said of the difference. "JUCO has a range of competition. You have to have your game every day (in Division I). I need to get more experience, get better and find my stuff. I think I have to work on my mentality. I've had some ups and downs. I have to attack the zone and keep that mindset.''
Clegg struck out three and walked one in two innings.
Bowling Green (11-18) got its first hit on a lead-off triple by Fugitt into the right field corner off Wyatt Loncar in the seventh. He scored on a single up the middle by Tyler Ross.
The Falcons had four hits for the game.