They paid no attention to a pre-season rankings snub, and have since gone unbeaten in their first eight games.  The Russia Raiders looked every bit the part of a defending state champion Tuesday in a 9-0 shutout win over Jackson Center.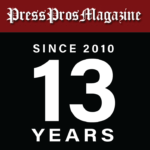 Russia, OH – Super soph shortstop and pitcher, Braylon Cordonnier, says that a pre-season snub in the Division IV baseball rankings couldn't have concerned himself and his Russia Raider teammates less.
"We just come out every day to play and win,"  he said Tuesday after shutting out the Jackson Center Tigers, 9-0.  "One through nine we have guys who know how to play and they usually go out and get that done."
Actually, the 'snub' was a technical faux pas, a matter of paperwork and timing.  Since, the Raiders (8-0) have ascended to a #2 position in the Division IV polls, behind Toronto High School, on the state's eastern border;  and Prep Baseball Report lists them as the #1 team in their Division IV Top 25 power rankings (https://bit.ly/3GD1trj).
And Tuesday afternoon Cordonnier, Hayden Quinter, Xavier Phlipot, Aiden Shappie, Jude Counts, and company combined for 10 hits…while Shappie held Jackson Center to just 3 hits…and looked very bit the part of a team that's comfortable in its own skin, confident enough to make a serious run at another championship Saturday in Akron.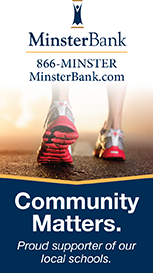 Russia wasted no time, and little effort in handing Jackson Center its third loss of the season (4-3), scoring one in the second, three in the third, four in the fifth, and one in the bottom of the sixth, courtesy of multi-hit games by Quinter (2-3, on base three times), Xavier Phlipot (2 for 4), Aiden Shappie (2 for 4, on base three times), and Jude Counts' RBI triple in the fifth inning.
The offense, if anything, is better than a year ago with the experience of Akron and added confidence derived from the recent Division IV state tournament in basketball  (seven of the nine starters were on that team).  And the pitching, a staple of the 2022 champions, may actually be more experienced, and deeper, headed by Xavier Phlipot (pitched the Div. IV title game) and Cordonnier.
"We've actually got four guys who can take the ball and give you a confident effort,"  says Raider coach Kevin Phlipot.
And there's enough moxy and experience within the group that's played together since grade school that third baseman Hayden Quinter stepped in on Tuesday to retire the final three outs of Cordonnier's gem…on just five pitches.
"We just try to come out and execute,"  says Quinter, who for all his years and experience, is still just a junior.  "Especially against the county teams.  They always put up a good fight and that's our first goal…to win the Shelby County title."
Phlipot, himself, has said repeatedly that a major attribute of the group is that of patience…that typically, time is on their side.  The longer the game goes on, the better, and more confident, they seem to become.
"I think so,"  he reiterated on Tuesday.  "Once we get through the batting order once we begin to have better at bats the second time through the order."
Tuesday, his words became manifest as the Raiders struck for three runs in the fourth off Jackson Center starter Bryson Roberts – single by Phlipot, Shappie was hit by a pitch, Cordonnier walked, and Quinter lined a double off the fence in left-center.
And Cordonnier, just a sophomore and already on the recruiting radar of Division I colleges, got better on the mound as the game progressed.  Throwing in the mid to upper 70s at the start, by the fifth inning he had five to seven miles per hour better velocity as he zoned in and became more comfortable.
"I just feel looser when I get to the 50-pitch range,"  he explained afterwards.  "The first two innings you're still trying to get the feel of the mound.  Once you get that figured out you're usually good from then on."
Last, they're not afraid of a challenge.  Playing up two divisions last week, they knocked off Kettering Fairmont (Division I), 4-3.
"We played well today.  There's not doubt about it, and we've been playing well,"  said Phlipot following Tuesday's win.  "Braylen was outstanding, and after the first inning he got stronger and started mixing speeds.  So our pitching is good, we've got a lot of kids who have experience that you just can't practice, and we've got a lot to look forward to.
"Their pitching tonight was representative of what you'll see in Division IV,"  added Phlipot.  "Bryson Roberts made us work tonight before we got the three runs in the fourth inning. And we did that against Anna the other night.  I don't know what it is, but we seem to get better the longer we play…the more comfortable we get.  And these guys do a great job of helping each other out – sharing what they see after an at bat, more of a team approach."
But for now Quinter, Cordonnier, and crew simply smile at the suggestion of expectations and comparisons to last year.
"We don't care about the rankings.  This is just fun…as much fun as you can have doing anything,"  said Quinter.