A team of high expectation, experienced pitching, and senior experience, the Troy Trojans flexed its muscle Monday in the home opener at Market Street Field…21 hitters came to the plate in the second inning, in a 15-2 run-rule whooping over Fairborn.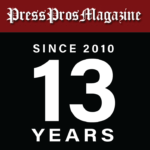 Troy, OH – It took a matter of two innings Monday night for the Troy Trojans to assess the credibility of Fairborn's 3-2 record in the Trojans' home opener at Market Street Field.  The Skyhawks owned pair of wins over West Carrollton and a 9-7 decision over Oakwood last week.
Troy, at 1-2, had a non-conference win over Xenia, and a pair of losses to North Paulding (Georgia) and Coldwater, and was eager to send a message to the rest of the Miami Valley League…that three years of grooming the deepest pitching staff in the league, while prepping no fewer than four college prospects next fall, including two Division I commits, has put them in position to be the hunted in 2023, as opposed to being the hunter.
It didn't take long for Fairborn to get the message.  Troy scored three times in the first inning on a pair of hits, a pair of walks, three stolen bases and a Fairborn error;  and then sent 21 hitters to the plate in the second inning while collecting 12 more runs on 9 hits…in what would eventually be a 15-2 five-inning run-rule rout of the Skyhawks.
Troy finished with 15 runs on 11 hits, and committed one error.
Fairborn had 2 runs on 6 hits and committed four errors.
Troy showed their quality, both on the mound and at home plate, while Fairborn was simply overwhelmed – inexperienced, and undermanned.  The Firebirds played a left-handed shortstop, a catcher just learning the position, and their centerfielder twice lost ground ball singles to center…in the sun!
While Troy's Connor Hutchinson worked the first three innings, giving up a run on three hits, striking five of the nine outs he faced, Fairborn simply couldn't compete on the mound, using four different pitchers against the Trojans in their four at bats.  Nick May took over for Hutchinson, giving up a run in the fourth, before JD Harvey pitched a scoreless top of the fifth for Troy to conclude the game.
Offensively, of Troy's 13 hits nine of them were singles, and off those nine singles (and five walks) the Trojans would swipe seven bases…and without any hesitation.  In the twelve-run second it was a routine of get on base, steal, and score – rinse, and repeat.
Hutchinson, besides his work on the mound, had three hits of the 11 hits, as did teammate Ryder Kirtley.  Owen Harlamert and Matt Hempker each had two hits.
"We always worry more about ourselves than who we're playing,"  Troy's Ty Welker admitted.    And we got a lot of hard-hit balls today.  There weren't many popups, and that's good.  Our approach at the plate was good.  I thought Hutch had a good outing on the mound…he got behind some hitters in the second inning, but he came back and battled.  And we got a lot of kids in the game – Nick May and JD Harvey an inning each on the mound, because you never know when you'll need them.  It was important for them to get out there and knock off the rust.
"Our guys are trying to compete every day for time on the field, and for that reason it was important to get as many as we could in the game.  So for that matter, today was nice."
Frankly, it was a stark comparison between the culture of baseball at the two schools, where at Troy the sport has always taken center stage in the spring;  and the community boasts a vibrant youth participation city-wide.  At Fairborn, Steve Tatone was still selling Buicks the last time the 'Hawks were consistently competitive in baseball, members then of the old Western Ohio League, and later the fledgling days of the GWOC.
And out of the present culture Troy features a pair of Division I collegiate recruits with Connor Hutchinson committed to play in the Mid-American Conference for Ball State come fall;  and shortstop Ryder Kirtley signed to play at Virginia Tech, in the Atlantic Coast Conference.
Fellow pitchers Trayce Mercer and Andrew Helman are set to play at Ohio Dominican and Wittenberg, respectively.
Monday, Hutchinson got his second start of the spring, anxious to compete in the MVL this spring, while grooming himself for what lies beyond graduation, come May.  Playing second base when he doesn't pitch for the Trojans, he plans on pitching, exclusively, at Ball State.
"Right now I'm two-way, but I'm leaning towards pitching when I get to Ball State,"  he said before grabbing a rake and working on the mound.  "I like pitching because I like competing.  I like to show hitters I'm better than you…throw strikes and compete.
"Today, credit to them, they put some balls in play.  I got behind in some counts and had to battle back.  But I'm looking forward to better days and better games.  I'm ready to go hunt 'em.  I want to pitch.  I need to get stronger before I get to Ball State, get in the weight room and put some weight on, and work on getting my mechanics right.  I need more innings.  I spent a lot of time with Heath Murray in the off-season, and he helped me. My mechanics are a lot better than last year, but I need a lot of work between now and fall."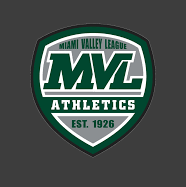 As do the Trojans as a group, behind in actual field time due to wet weather in March and the annual fact of spring baseball in Ohio.
But they get that chance again, come Tuesday, with a return engagement at Fairborn before meeting Butler on Friday, then again next Monday, then Sidney, and Tipp City.  Seven games over the next ten days.
The pitching will be tested.  The competition will be as good as they see for a while in the MVL, or before they meet St. X (Cincinnati) in the regular season finale on May 13 – exactly one month from now.  That's not much time to send a message, but such is high school baseball.
Go hunt 'em – compete.  Connor Hutchinson and the Trojans have something to prove.