This month's Reader Speaks features a number of new and first-time correspondence, with response to our coverage of the state tournament, rough play in basketball…complaints about why winners get all the attention…and some love for Tri-Village and Russia basketball.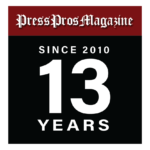 As always, we appreciate hearing from our readers, and in particular those of you who are discovering Press Pros for the first time…or those who have written to us for the first time.
This month's mail bag was particularly heavy with response over the state tournaments in basketball.
"A friend shared your site with me and I enjoyed the quality of your state tournament coverage.  I also appreciated the photos of rough play allowed and your willingness to call attention to the officiating. If a picture is worth a thousand words, the one of the player dunking the ball while getting hit in the face says it all.  Foul or no foul, is this not another example of culture and the breakdown of fair play and civility?  How far can you push the envelope without being penalized?  Thank you, sirs, for defending the rules and tradition values."  … James Oceak, Jr.
"Well said.  Thanks for writing what many fans are already thinking."  … Brad Knapke (via Facebook)
"Maybe it's time to start having officials purchase a ticket to watch the games."  … Keith Brooks (via Facebook)
"In my opinion, officiating is no worse than any other example of authority and justice.  You see the crime, and then justify it with double talk about advantage and disadvantage."  … Tom Gano
"Here's why officiating is so bad.  It's the recruiting announcements at the tournament telling people it's a good way to support the kids, keep in shape, and make money on the side.  They never mention it's a good idea if you know something about the game."  … Greg Criswell
"First-time writer.  Your writing and photography of the tournament was beyond compare.  Well done, Press Pros."  …  Daniel Anderson
"Always appreciate the work of Steve Blackledge on your central Ohio page.  Have read him for years and like that he's still writing for Press Pros."  …  David Perdue
As always, regardless of who you pick for honors of any kind, it seems you always pick them for the wrong reason…..
"Press Pros…I'm really disappointed in your selections for Coach of The Year because you overlook a lot of other people who are just as deserving, but they didn't win the state championship.   Just once I wish you could be more inclusive and write about something other than winning?"  … Gregory Hill
(Ed. Note:  Gregory, all we're doing is supporting the fastest-growing minority in America…those committed to the traditional high standards of hard work, competition, and the goal of finishing first.  I'm surprised you didn't recognize that among your list of things not fair.)
"Here's why Brad Gray would be anyone's coach of the year.  Coaches don't commit 17 years to achieving success anymore.  What a great example of dedication and character to the kids he coaches."  … Kyle Brookhart
"If there's a better story than the Russia basketball team and what they did this year, where is it?  Well done."  … Dennis Besecker