Impressive in a a 13-2 opening game win in Saturday's double-header with MSU, the Buckeyes lose the nightcap 16-3…and an opportunity to learn from the opposite dugout.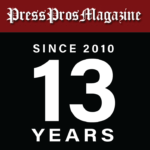 East Lansing, MI – Glass half full, the Ohio State Buckeyes showed the potential for better days ahead in the first game of Saturday's doubleheader with Michigan State, blowing out the Spartans in the opener, 13-2.
How did they do it?
They got effective starting pitching from sophomore Gavin Bruni – 5 innings, 4 hits, 2 runs (earned), 5 strikeouts and 2 walks to gain his second win of the season.
Bruni got dependable backup from the ever-reliable Noah Jenkins, who came on in relief in the sixth, throwing two innings of scoreless, 1-hit baseball.
The offense put up 13 runs on 13 hits – 2 runs in the first, 1 each in the third and fourth innings, 2 in the fifth, 1 in the sixth…then run-ruled the Spartans with 6 in the top of the seventh.
Even more potential? Catcher Matt Graveline, in pursuit of Freshman of The Year honors, had a three-hit game, including his third home run of the season.
Nick Erwin continued his timely hitting with a 3-hit game of his own – a pair of doubles and a single.
Tyler Pettorini had a couple of knocks, including a double, and scored three times
Kade Kern was 1 for 3, but on base the entire game, and like Erwin, scored three times.
They played error-free baseball, and there was, for the briefest of time, an air of confidence – that Friday's 7-1 opening loss was an aberration, that potential will trump reality if you believe the opposition can be  impressed by one and done.
But the impact of those 13 runs and 13 hits lasted for about 45 minutes Saturday, long enough for the grounds crew to fix the mound and rechalk the batter's boxes, and then…reality!
After a scoreless top of the first in the second game, Michigan State tagged Buckeye starter Josh Timmerman for a hit batsman, a base hit, a pair of walks, and another base hit in the bottom of the inning…and before an out was recorded Justin Eckhardt was in the game, on the mound, and for his part allowed two hits and two walks on the way to a 6-run inning.
The Spartans never looked back, scoring at will over the next 6 innings for a 16-3 run-rule win in the second game…as if game one never happened!
A lesson, perhaps, that the Buckeyes, now 15-15 (2-7 in the Big Ten), should take to heart.
After their 6-run first, the Spartans jumped on relievers Blayne Robinson, Jake Johnson, Jaylen Jones, Jacob Gehring, and Wyatt Loncar for 11 runs and fourteen hits.
The potential of game one was little comfort to Buckeyes coach Bill Mosiello, who was quick to pinpoint that one recurring deficiency that seems to stand in the path of consistency and a much-needed conference win streak.
"I'm an 'in-the-present' guy, and all that matters to me at this point is what I saw in the second game,"  said Mosiello.  "Obviously, game one showed you what we're capable of being.
"And we were competing in the second game.  Our offense was giving us a lot of tough outs, some good at bats…and if we could have given ourselves any chance at all on the mound.  Here it was game three, a chance to sweep the day and win the series, and for our starting pitching to come out like it did…it just gave us no chance.  We tried to pick ourselves up, offensively, and dig ourselves out, but it was too much,"  he added.
"It sure is a contagious game, and what I've found out so far is that this is a very contagious group.  When it's going good we're fine.  But when we hit a little toughness this culture of baseball is anything but pretty.  I haven't done a good enough job, yet, in changing it."
The Buckeyes took the opener with 13 runs on 13 hits and played error-free.
Michigan State had 2 runs on just 5 hits and committed 4 errors.
But to make Mosiello's point…..
In the second game the Bucks had just 3 runs on 6 hits and committed 2 errors.
Michigan State rebounded with 16 runs on 16 hits and had no errors.
"We did a good job of putting game one behind us,"  said Michigan State third baseman Dillon Kark, who went 5 for 7 in the doubleheader at the plate, and scored five runs.
"I think we realized from Friday night that after their starting pitching…if we could get into their bullpen we could do some damage.  The first game today we had to live with what happened. You don't see two mercy-rule games in a doubleheader very often.  But we put it behind us and came out firing in the second game and 'mercied' them.  Getting into that bullpen definitely helped us."
And again, to Mosiello's point there was every indication that this offense is capable of doing its own damage.
Trey Lipsey was 1 for 2 with a run scored in the second game…and moved more freely in the 60-degree Saturday afternoon sunshine.
Tyler Pettorini, again, had a pair of hits in a 2 for 3 performance, with a run scored and an RBI.  He was 4 for 7 for the day.
Matt Graveline, who's the freshman personification of 'see the ball…hit the ball', was 1 for 2 for the game, and 4 for 6  in the doubleheader.
Henry Kaczmar was 1 for 3 and hit the ball hard twice…after a 1 for 5 outing in the first game.
Mitchell Okuley showed that he's slowly coming into his own – 1 for 2 in the second game, and 2 for 6 for the day, with a triple in the first game.
As Mosiello said…a lot of good at bats – competitive at bats.
But the bullpen, again, surrendered 11 runs on 14 hits after Timmerman came out.  And like the man said…it gave them no chance.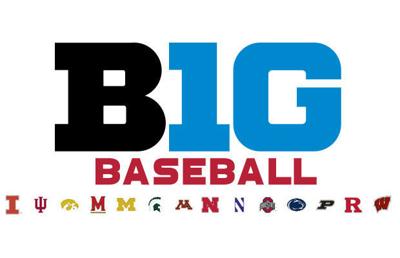 After midweek games with Akron (Tuesday) and Bowling Green (Wednesday), the Buckeyes don't have much time to reassess their conference adjustments.  Maryland comes to Bill Davis next week, hitting .290 as a team.  19-11 entering Saturday action, the Terps have taken back-to-back series from league-leading Iowa (last week) and Rutgers.  The Maryland games can be heard on 1460 AM, ESPN, with Matt Andrews and Bob Spears.
They hit the interstate home for Columbus at 15-15 and 2-7 in conference play;  and the hollow reality of another step not taken.
Hopefully they take a page from Sparty and Dillon Kark – about how to put adversity behind them and feast on the 'other' team's bullpen…..
For a change!