What started as a pitcher's duel for the first five innings turned into ten-run avalanche in the end, sending St. Henry home with a run-rule 'eye-opening' win over Coldwater.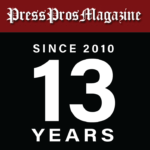 St. Henry, OH – Yes, it's early…just four games into the high school baseball season.
But still, those prone to keep track of such things might want to remember Devin Delzeith, from St. Henry…because he can pitch a little bit.  And in a pinch, when they needed a big knock on Thursday to close the deal against rival Coldwater, Delzeith also showed he could handle the bat, as well.
And when he was challenged early in the game by Coldwater starter Keegan Bruggeman, who matched him on the mound for the first five innings, Delzeith ultimately proved he was a few outs better, pitching a complete game 4-hitter, in what turned out to be a run-rule, 12-2 St. Henry win, their third of the season against one loss.
Cold…early…not in synch yet…you can name your excuses for early-season baseball shortcomings.  Which besides Delzeith, made what Mike Gast's Redskins did noteworthy…for hanging around long enough – doing things well enough – to finally crack the spell and win in landslide fashion  at the end.
"We're pretty confident in the guys we have,"  he said following Thursday's win.  "We hit the ball early tonight, but they weren't finding holes.  I think he (Bruggeman) no-hit us through the first four innings, but it didn't feel like that.  We hit some balls hard, and it was a matter of time until we did find some holes – just stay with the approach and attack the fastball."
Gast is a pretty low-key guy, but what he said is exactly what happened.
Keegan Bruggeman did no-hit the Redskins for the first four innings – shut them out for the first three.  But in the fourth St. Henry finally squeezed a run across the plate to take a 1-0 lead without so much as a hit – a pair of hit batters, a pair of walks, a stolen base, and Delzeith, himself, was one of those hit batsmen, forcing in the go-ahead run.
Coldwater, however, will be their usual formidable self by the time the weather warms, and in the top of the fifth the Cavaliers came right back to tie on a Mason Welsh double, a throwing error by Delzeith that allowed him to advance to third, and a sac fly by Keegan Bruggeman that knotted the score, again…1-1.
St. Henry immediately went ahead again in the bottom of the fifth – again without a hit – on a leadoff walk, a ground ball out, and a pair of wild pitches by Bruggeman to score pinch runner Nolan Kunkler with the go-ahead run.

Coldwater again came back to tie the game in the top of the sixth on a pair of hit batsmen, a wild pitch, and a sac fly to right by third baseman Braxton Howell to tie the score at 2-2.
But with his pitch count rising, and obviously tiring, Bruggeman did not come out for the bottom of the sixth.  Coach Cory Klenke resorted to his bullpen and lefthander Justin Kaup.  And when he did…those hard-hit balls that Mike Gast had talked about started to fall in.
St. Henry's Drew Schwieterman led off the sixth with a single.  Lucas Clune followed with another single.  Ethan Nietfeld followed with a fielder's choice, moving runners to first and third.  Devin Delzeith was due up next, and he hit a ringing double to the gap in left center to drive in Schwieterman with what would ultimately become the winning run.  Except, the Redskins were far from through.
With two outs Klenke went to centerfielder Myles Blasingame to get the final out, but he never could, facing the next eight hitters and unable to retire any of them.  St. Henry would end up with seven hits in the inning, before Hayden Boeckman's single off reliever Paul Buschur drove in the twelfth run of the game – the tenth of the inning – to make the score 12-2 and qualify for the run-rule ending.
St. Henry won the game with 12 runs on 9 hits and committed 3 errors.
Coldwater dropped their first game of the year (3-1) with 2 runs on 4 hits and committed 1 error.
Notably, Delzeith not only recorded his third win of the season, but tacked on a pair of hits in the 10-run sixth to help his own cause.
"I just trusted my teammates that we were going to come out in the end,"  said Delzeith, who'd much rather pitch and hit than talk about pitching and hitting.
And what about his game-winning double in the sixth to drive in the go-ahead run?
"Well, I'd prefer to pitch than hit,"  he mused, trying to suppress a grin.  "But when it comes along…."
"Today was a good win because it feels like we've been one step closer every day to breaking through, and I think today might have have brought us there.  I might not have been as sharp today as the other starts, but it doesn't matter when I have my teammates around me."
Delzeith was being modest.
"He did a great job of bearing down today and going right at them,"  said Gast.  "He's been fantastic in his other two games.  In nine innings leading up to today he's thrown 97 pitches, and had 18 strikeouts in those nine innings.  He' been just lights out with three or four pitches.  The second half of today's game he lost some touch for his off-speed stuff, but he kept battling through.  He was fantastic.  He's a competitor."
True, it's only four games in and there are plenty of questions yet about which teams have the second starter and adequate bullpen support, including St. Henry.
But they showed Thursday against one of the state's perennial best that they're capable of making enough plays behind a bonafide #1 starter to hang around…long enough to have those hits fall in.
"This was a big win for us,"  added Gast.  "We know them (Coldwater), we play them every year, and they're a great team.  Hopefully it propels us, and gives us some confidence…because the talent is there.  The coaches see it.  We just want them to believe it for themselves."
It's just April 7, but go ahead.  You might want to write it down, anyway:  St. Henry, Devin Delzeith…and his teammates!