Undertaking an unthinkable situation following a tragic loss, Russia's Spencer Cordonnier stepped in at the 11th hour to guide the the Raiders to a share of the Shelby County League title, the sectional, district and regional title, and all the way to the Division IV OHSAA state semi -final game.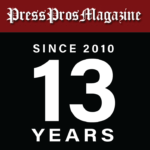 One can never – should never – under-appreciate loss, especially the loss of an individual who leads, teaches, inspires, and represents the moral fiber of a community, and its character to be imparted on the next generation.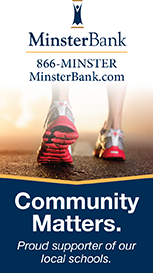 Such was the case last fall when the Russia, Ohio community suffered the loss of its head basketball coach, Dave Borchers, who perished in a car accident just weeks prior to the start of the annual rite of life in tiny Russia – its basketball season.
The Raiders boys basketball team was expected to be talented, experienced, and competitive enough to be among the state's top ten teams…only, how do you replace such a special light to show the way?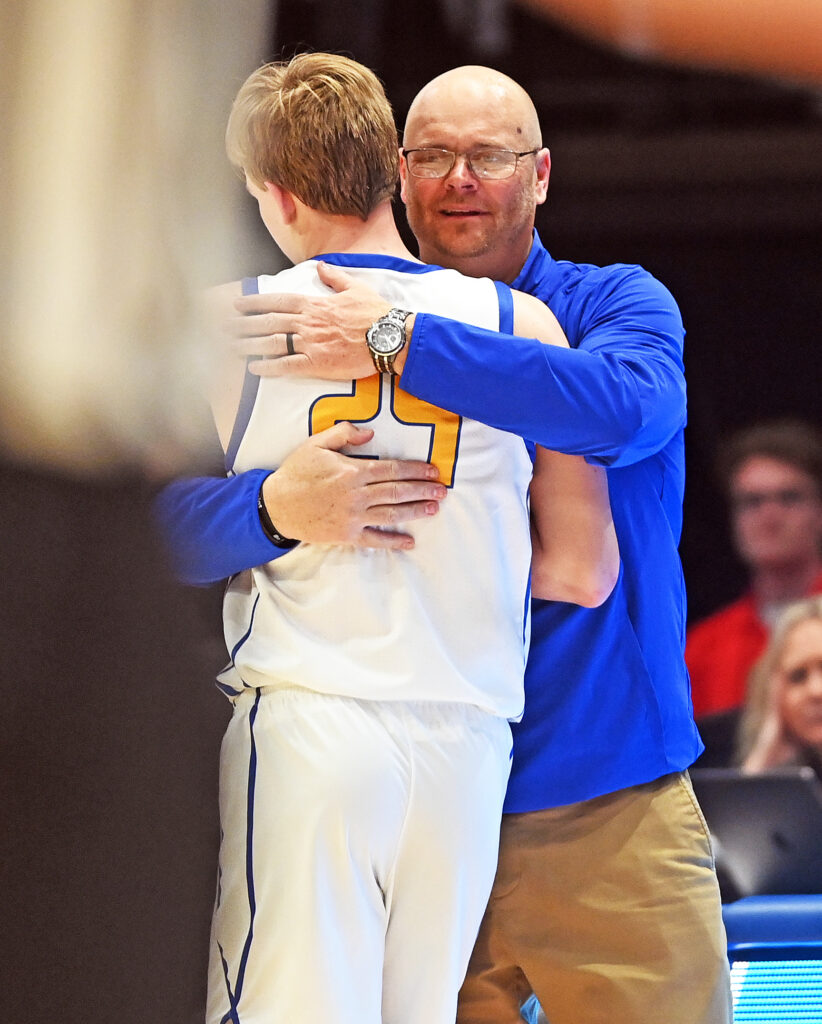 Having previously coached the team five years prior, Spencer Cordonnier stepped in, assumed that important role, and proceeded to direct the Raiders through the healing process, to a shared league title with Jackson Center, then to a sectional, district, and regional tournament title…all the way to the OHSAA Division state semi-final round where they fell to eventual state champion Richmond Heights.  For the season the Raiders finished with a record of 25-4;  and coach Spencer Cordonnier finished as Press Pros 2023 area boys Coach of The Year.
Having grown up there, played there, and coached there, no one appreciated the situation, and need, more poignantly than Cordonnier following the Oct. 8 accident that ultimately took the life of his friend, and former JV coach, Dave Borchers.  That is, unless it was the players, themselves.
"They were special kids…they are special kids,"  said Cordonnier following the semi-final loss to Richmond Heights.
"Everyone of them practiced every single day.  Us, as coaches, never had to remind or up the ante on getting them to work hard.  Last summer Dave (Borchers) and I talked a lot about this group being something special.  And they were.
"They're special because there's no selfishness among them.  They played for each other, and they played for Dave because they knew – they remembered – what he had taught them.  How to play the game and how to play for each other.  They never lost sight of his presence, or his influence.  They all played for the patch on their uniform.  A lot of times I felt like I was just along for the ride.  That's how special this group of kids was."
And are still to be.  Three-quarters of this year's team returns for the 2023-'24 season, along with Cordonnier.
"I'd like to be around for a few more years…if they'll have me,"  he said following the tournament.
Chances are they will.  Because it's as hard to replace special as it is to actually define it.  You just know it when you see it.
Our congratulations to the 2022-'23 Russia Raiders and coach Spencer Cordonnier – Press Pros' area Coach of The Year in boys basketball!