The Buckeyes had lost seven of their previous nine games, but got a two-run homer by Henry Kaczmar in the seventh to come out of a death spiral with a 7-6 win over Kent State.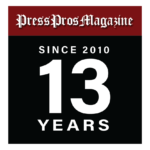 Columbus, OH – For those believing in baseball gods as much as the tooth fairy, Easter Bunny and that obese jolly man in the red suit, it sure seems that the spirits had been out to get Ohio State like the New York district attorney.
It's agreed that the Buckeyes haven't helped themselves much lately, but, geez, a team that has been playing hard but has come up empty needed a break or two.
The good fortune presented itself Tuesday night with a Kent State error, a two-run homer by true freshman shortstop Henry Kaczmar, and a favorable replay decision.
Throw in a home run and double by right fielder Mitchell Okuley, and solid relief appearances by Jaylen Jones and Landon Beidelschies, and you have a tense, exhilarating 7-6 Ohio State victory before almost 1,000 spectators.
There were some sighs of relief and a lot of smiles in the clubhouse with the Buckeyes (14-13) having lost five of their previous six games and seven of nine. Included are five Big Ten losses.
"That was neat. Obviously, we needed one of those,'' first-year coach Bill Mosiello said. "This is hopefully one that can get us going. They are not coming easily for us, that's for sure. We got a couple of breaks here and there that went our way. A big error for them, a three-base error. We're not apologizing for getting that, but we did show some fight and kept coming back against a really good club. (Kent State) is off to a good start with some really good confidence. Who are we? We need every win we can get. We hope that can propel us.''
Where do you start describing this game?
Let's go with the really good stuff, Kaczmar's hard shot in the seventh that provided the winning runs.
Kent State (18-10) was leading 6-5 after a solo home run by first baseman Aidan Longwell with one out in the top of the seventh.
The Golden Flashes, who have a 60 RPI according to Warren Nolan, then self-destructed in the bottom half of the inning.
Buckeyes leadoff man Josh McAlister should have been an easy out in hitting a high fly ball to medium left field, but Josh Johnson muffed the catch for an error and there was a runner on third.
Kaczmar got ahead in the count 3-and-1 against Jordan Kolenda before homering to left to make it 7-6.
"I actually didn't think (it would go out),'' he said. "I did hit the ball well. It was a high and inside (pitch). It was awesome, just going ahead (as a) team. The ball going over, it was surreal, awesome. We always thinking about taking advantage of other team's mistakes. That's pretty much what we did there.''
There was no guessing on pitches. He was sniffing out a heater.
"That's a thing Mo talks about – we were hunting the fastball,'' Kaczmar said. "Early in the game I was missing fastballs. He told me, 'You've got to get a fastball.' Anything off-speed, if they miss their spot then you are in a good position to hit it. I was just hunting the fastball, he gave me a fastball and I was ready for it.''
There was a lot more ballgame left, especially in the eighth.
The Flashes had runners on first and second with one out after singles by Mack Timbrook and pinch-hitter Brody Williams.
Beidelschies struck out Kolton Schaller for the second out, but probably thought, yeah…the baseball gods were zinging his team again when Collin Mathews was ruled safe by umpire Todd Odell at first on a throw in the dirt on a ground ball.
The inning wasn't over. A run scored and it was 7-7.
But not so fast.
Mosiello thought first baseman Caden Kaiser, who entered the game as a pinch-runner, picked up a ball that popped out of his mitt after a throw by third baseman Nick Erwin had nipped Mathews.
The replay equipment that the Ohio State athletic department installed within the week saved the night. The umpires reversed the call and ruled Kaiser did complete the play.
Inning over.
Was Mosiello confident about a reversal?
"Hmmmm, 50-50,'' he said. "The way things were going, I didn't feel good at all.''
Okuley didn't see the entire play clearly from the outfield. He was wondering what the decision would be.
"That was a crazy play, but luckily it went our way,'' he said. "We haven't had the best luck with instant replays. That was a big one for sure.''
Had this play occurred last Tuesday, Odell's call would have stood with the replay equipment not in place.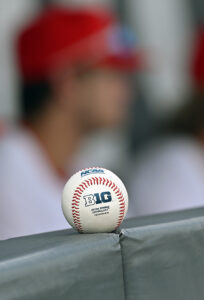 "Who knows what happens,'' Mosiello said. "We might be still playing defense if they don't call that. I won't call it lucky because it was an out. The review showed that it was an out. But it was a big break (that the umpires got it right). Lucky for us that we have the review. A week ago, midweek, we didn't have it. Luckily, Ohio State was able to get that for us.''
There was no drama in the ninth with Beidelschies retiring the side in order.
Okuley, a senior, is a proven hitter. At game-time, though, he was batting .182. He ended the bad spell with a two-run homer in the fourth for a 2-0 lead and a run-scoring double down the left field line in the sixth that made it 5-5.
"He has had the worst luck,'' Mosiello said. "He has hit some balls hard (and not been rewarded).''
Okuley isn't emotional or a talker, but smiled just a little bit talking about finally getting some results.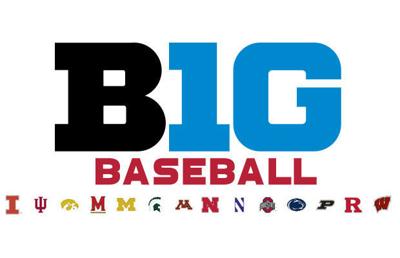 "It felt good. I was struggling a little bit,'' he said. "I went up there ready to swing and get a good pitch to hit. I mean, there's a point in the season where it felt like everything I hit hard went right to people. I just kept my head up and came to work every day believing in myself. A couple dropped today.''
Next comes a three-game series at Michigan State beginning Friday. If the Buckeyes have designs on qualifying for the Big Ten tournament, they had better start pedaling hard.
A victory over a regarded team in Kent State could be a jump start.
"I don't even care if they had a 5 million RPI,'' Mosiello said. "I think it could (help us), especially against a good club. It can give you some confidence. Confidence is really fleeting. There were times when we could get down three or four runs early and we'd keep finding ways. Then you lose your mojo a little bit . . . it's really fleeting.''