Well-pitched and close throughout, Fort Loramie evened its early record with a run in the bottom of the seventh to edge St. Henry in a Monday softball thriller.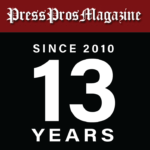 Fort Loramie, OH – Devotees' of the sport claim that softball is the most fun you can have for an hour and a half, combining good pitching, a little defense, and enough offense to give you at least a one-run advantage at the end of the ninety minutes.
Well, if that's true that's what you got Monday evening as the Fort Loramie Redskins overcame a 2-1 deficit in the bottom of the sixth, then scored the winning run in the bottom of the seventh…to edge the St. Henry Redskins in non-league play, 3-2.  The game lasted exactly 1 hour, 22 minutes.
The pitching was supplied starters Kate Rukenkamp, for Loramie, and senior Carlee Rethman for St. Henry, who both threw strikes, mixed speeds, and is apt to happen in softball…took care of matters personally for the amount of time, respectively, they spent on the mound.  Ruhenkamp pitched the first five innings for the Loramie, striking out six.  While Rethman pitched a complete 7-inning route for St Henry, striking out twelve.
"Carlee pitched really well for them, as I expected,"  said Loramie coach Brad Turner, afterwards.  "I knew she would be around the plate, and she'd picked up some velocity from the last time we faced her."
Ruhenkamp didn't throw as hard, but kept St. Henry off-balance early with her ability to change speeds – throwing soft when they were looking hard, and throwing hard when they were looking soft.
And, she (Ruhenkamp) got an early boost with a solo bomb to center field off the bat of junior Carlie Goubeaux, picking on a Rethman fastball up in the zone and driving it into the teeth of the breeze blowing in from center field.  A no-doubter from the moment it left the bat, Goubeaux circled the bases to give Loramie an early 1-0 lead.
It remained 1-0 through the third, fourth, and fifth innings as Rethman seemed to gain momentum as she pitched.  Through five innings she had eleven strikeouts, and seemed in complete control entering Loramie's half of the sixth inning.
But an error on routine ground ball by second baseman Paige Felver allowed Loramie's Ava Turner to reach base to start the inning.  A pitch later Turner stole second base.  A sacrifice bunt moved her to third base with one out, and a ground out to shortstop by Aubrey Turner drove her in with the tying run…1-1.

Loramie changed pitchers after the fifth inning, and sophomore Claire Hoying picked up where Ruhenkamp left off, throwing strikes and benefiting from the gloves behind her making some plays.  She coolly retired St. Henry in the top of the seventh without a threat, and the the hometown 'Skins came to bat in the bottom of the inning needing just one run to win.
With Rethman still throwing hard, and accurately, Ella Hoelscher led off the inning with a single.  A following base hit put runners on first and second with no outs.  Kate Ruhenkamp stepped to the plate with a chance to either move the runners into scoring position with a bunt…or drive in the winning run with a batted ball out of the infield.
She tried twice to get the bunt down against Rethman's fastball, but failed on both attempts.  Then down two strikes, she had to make contact hard enough to both either avoid the double play in the infield, or drive in Hoelscher with the winning run.
"Honestly, I was pretty nervous,"  said Ruhenkamp.  "I hadn't had a really good hit so far this season, I was down two strikes, so I stepped in and swung.  I probably had my eyes closed…but I hit it!"
She hit it smartly, and just to the left of St. Henry third baseman Leah Lefeld, who may or may not have gotten a glove on it…but the ball got behind Lefeld far enough to allow Hoelscher to round third base with momentum to beat an off-line throw to home plate.  Hoelscher scored the winning run.
"We put the bat on the ball,"  added Turner.  "Ella had a great at bat to lead off the sixth like she did, and then we came back in the seventh to do what we haven't been doing enough of.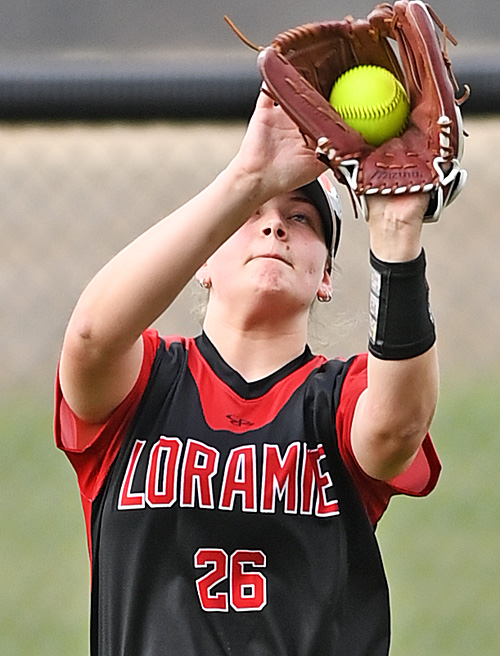 And Kate did a great job for us [on the mound].   She's a great competitor, she'll keep us in a lot of games, and then we have Claire and Carlie Goubeaux, as well.  And tonight was Carlie's second home run of the year, and she can really hammer it when she makes contact.  She's going to be a big player for us because she can do things like that with one swing."
Fun!
"Yeah, and if anyone hasn't seen a softball game…this year there's good softball all over the area;  and you don't have to travel very far,"  added Turner, giving his best endorsement for area softball.  "We've played four games now, and three of them have been one-run games."
His Redskins improved to 2-2 for the year, while the other Redskins went home 1-2, but with four games in the five days to get back on the smiling side of the scoreboard in a hurry.
Ninety minutes at a time!