Ohio State ran into a hot pitcher on a cold day, and could not carry anything forward from Saturday's win.  It all went south in a 6-2 Minnesota series-clinching win.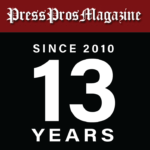 Columbus, OH – Frankly, it could have been better.  And given the short period of good feeling following Saturday's 6-2 win, one would surmise that it SHOULD have been better.
But these are not predictable times for the Ohio State baseball Buckeyes, and Minnesota pitcher Rich Holetz saw to it in Sunday's series finale.  The Gophers' righthander tied them in knots for the first six innings in what turned out to be a 6-2 win to improve their season record to 7-20, and 2-1 in the Big Ten.
Conversely, the Buckeyes dropped to 13-13, 1-5 in conference play, and go forward with enough soul-searching and player maneuvering to make Casey Stengel start spinning…wherever HE is.
Holetz gave up just two runs, 5 hits, and struck out 8 while throwing 107 pitches…and literally made hitting against him a guessing game.  When Buckeye hitters guessed fastball he threw the breaking stuff.  When they looked for the heat he gave them the express.
"That's what you get when you get a guy who's 50-50 out there, and throws both pitches for strikes,"  said a visibly frustrated Bill Mosiello, afterwards.  "He came in with a track record (2.40 ERA), so no one else is figuring him out, either.  He didn't allow us to sustain anything.
"We had a chance in the first inning – we had a good game plan coming in.  We get a couple of hits, even get a walk, and all we can muster up is one run…that's a crusher.  And then we go out and give up five, and with two outs.  If you want to write a book about how to lose games, just watch what we're doing.  They get 10 runs on the weekend and 8 of them come in two innings.  It's very simple.  And it's sure not fun to say the same things over and over."
Their 'big' inning would be that first inning opportunity, when Henry Kaczmar struck out and got to first on a passed ball, Kade Kern got on with a single to center, followed by another single by Tyler Pettorini that carried 400 feet to center and was misplayed high off the wall by Minnesota's Brett Bateman.  Bases loaded and no outs…and Cole Andrews, the team's best hitter of late…grounded into a double play to score Kaczmar.  1-0, Buckeyes!
But not for long.  Ohio State starter George Eisenhardt breezed through the first inning, and retired the first two outs in the second on routine fly balls.
Then, inexplicably – which pretty much sums up their first 26 games – Eisenhardt totally lost command of home plate.  He walked two, gave up an infield hit, hit a batter, gave up another single that scored two…there was a passed ball that scored another run…and that was the end of the road for Eisenhardt (1.2 innings pitches, 3 hits, 5 runs, 4 earned, and a walk).
Jake Johnson came out of the bullpen and promptly gave up another run-producing single, and a walk…and he was replaced by Justin Eckhardt.  By the time Eckhardt induced the final out on a fly ball by Minnesota's Ike Mezzenga, five had scored, and the Buckeyes were in full uphill mode for the remaining seven innings.
The bullpen gate got greased, as in total Ohio State would go there eight times over the final seven innings – Johnson, Eckhardt, Blayne Robinson, Nolan Clegg, Jaylen Jones, Will Pfennig, Jacob Gehring, and Landon Beidelschies.  And to their collective credit, they gave themselves all the chances they needed for a comeback, limiting Minnesota to just 1 run on 2 hits from the third to the ninth.
The Gophers final run came in the top of the fourth on a double and an RBI single by centerfielder Brett Bateman.
Ohio State added a run in the fifth when Caden Kaiser scored from third on a sac fly from Pettorini.
But trailing 6-2, the Buckeyes slipped into severe guessing mode against Holetz through six, then against reliever Connor Wietegrefe and closer Seth Clausen.  Over the final five innings the Buckeyes would salvage just four hits, and made the Gopher's bullpen look like John Smoltz and Greg Maddux.
In the bottom of the eighth, however they loaded the bases with two outs on three walks from Wietegrefe…but with two outs Trey Lipsey dribbled a first-pitch ground ball back to the mound for the final out, stranding all three runners.  Maddening, in light of the number of opportunities, OSU left 11 men on base.
The Buckeyes dropped to .500 with 2 runs on 6 hits and no errors.
Minnesota won the series with 6 runs on 8 hits and had no errors.
In a game where there were so few highlights, the bullpen turned out to be one of them.
"Yeah, and that was a positive that we've got go back and look at.  We had some bullpen guys that really did a great job, and what a shame that we can't score some runs and help them.
"And again, you want to learn how to lose games?  Get a guy on second with no one out.  Get a strikeout, get a this, get a that, and you're watching it.  When I try to sleep tonight I'll hope that it really didn't happen.  But I think when I wake up tomorrow I'll realize that it did happen."
With a day off Monday, Kent State comes in on Tuesday for a non-conference tuneup test before traveling next weekend to play the suddenly improved Michigan State Spartans, who on the road at Rutgers this weekend took two of three from the Scarlet Knights and stand 16-9, overall, and 4-2 in the conference.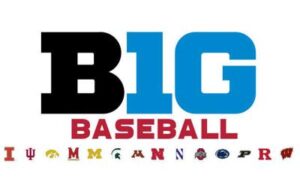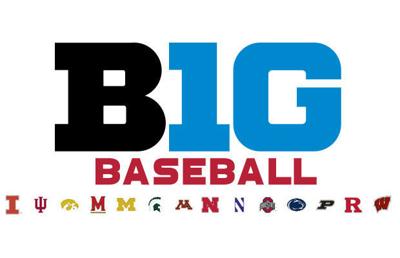 With more issues than there are days to figure it out, the Buckeyes need desperately to find a third starter…and that same mojo that served them so well three weeks ago during the seven-game win streak.
There's a Monday morning press conference tomorrow, and we'll likely learn if Mosiello and staff did wake up from a bad dream…or the reality of dropping two of three to a 7-20 baseball team this weekend.