They got it all…starting pitching, timely hitting, defense, and sterling relief to close down their first Big Ten win of the year against Mother Nature and the Minnesota Golden Gophers.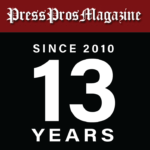 Columbus, OH – This one was for Buckeye fan, Don Motz, who wrote last week from Indiana.
It was also for coaches Bill Mosiello, Sean Allen, Andrew See, and Buck Taylor.  Everyone loves it when a plan comes together.
Wrote Motz:  "What happened to the team you wrote about in February – about depth of pitching, impact from new players, and a coaching change?"
Well folks, it all came together at Bill Davis Stadium on Saturday for a 6-2 win over Minnesota that included the best of starter Gavin Bruni, timely hitting from Cole Andrews and Henry Kaczmar, defense during a 50-mph-wind tunnel day, and the kind of dependable relief work from Jonah Jenkins (3.0 innings scoreless, on 2 hits and 6 strikeouts) that makes baseball a more predictable venture.
The Buckeyes snapped a 5-game losing streak, handed Mosiello his first conference win as head coach, and frankly lanced the boil that comes with being winless two weeks into the league schedule.
"The biggest thing for me is that I'll take last night, as much as it crushed, because we had great starting pitching…and if we can lose heart-breakers like that when we get great starting pitching, then we're always going to have a chance,"  said Mosiello.
"The offense?  I don't know when it's going to get really good again, and that's just the way offensive baseball is.  Pitching and defense never goes into slumps.  Offense does.  So I'll take pitching and defense like we got last night and today."
Gavin Bruni reprised what Isaiah Coupet did Friday night, with one exception.  He won, pitching the opening six innings giving up  2 runs on 4 hits, with 11 strikeouts and 3 walks.  He also hit a batter.  But even with a couple of warts…he was dominant on the mound, and in conditions that would lead you to believe that on a day when it's better than 36 degree wind chill and 50 mile wind gusts, he's capable of being so much better, actually.
"I don't mind pitching in weather like this,"  smiled afterwards.  "I think because I'm from northern Ohio and I'm accustomed to pitching in weather like this in high school.  I didn't think about it today, and really, once you got inside the confines of the stadium it wasn't that bad.  The bleachers and the roof kinda' blocked out the worst of the wind.
"I thought the wind helped my curve, and maybe my changeup even more.  The way the wind was it seemed to help make it fall in the strike zone.  My first college win means a lot because I've worked so hard to get here.  I felt like I competed without my best stuff – it wasn't as good as last week – but mentally I think I prepared myself a lot better."
They scored first in the second inning on a Caden Kaiser walk, a double by Nick Erwin, an RBI double by Hank Thomas, and another double by Henry Kaczmar that pushed across Erwin for a 2-0 advantage against Minnesota starter George Klassen, who despite the wind, was still pushing the fastball upwards of 96 miles per hour.
Minnesota answered in the top of the third on a pair of base hits and a walk that produced a run…then reprised that in the fourth with a hit batsman and an RBI double by catcher Sam Hunt that tied the score at 2-2.
But in the bottom of the fourth the Buckeyes were heard from when Cole Andrews led off with a Klassen fastball off the arm, a pair of walks to Kaiser and Erwin to load the bases, then a sac fly from Thomas.  Kaczmar singled for his second hit of the day, and Trey Lipsey grounded out to drive in Kaiser with a second run and the Buckeyes had restored their two-run lead…4-2.
Bruni, literally, took over…like good starting pitching responds to run support.  In the fifth he retired the Gophers in order with a groundout, a strikeout, and a pop fly to left.
In the sixth, his final inning, he struck out two of the three outs, sandwiching a two-out walk.
"He responded when he needed to,"  said Mosiello.  "He had better stuff, and he still got his walks in. But he pitched around trouble today, he made some great pitches today.  And his body language looked like a guy who knew he was in control.  Frankly, he wasn't perfect, but you're never going to have many doubts about 11 strikeouts and 3 walks when you looked like Gavin did out there today.  He competed his tail off."
Given the late inning issues of the night before, the Buckeyes needed some insurance runs.  They got them on the eighth.  With one out Hank Thomas grounded to short and reached first when Gopher shortstop Ike Mezzenga airmailed a throw to first.  Hunter Rosson came out to pinch-run, as Henry Kaczmar strode to the plate hoping to improve on his thus far two-hit day.  Off reliever Ben Shepard, Kaczmar picked on a waist-high fastball and drove it over the right field wall for his first collegiate home run, and the two insurance runs that they needed.
"Mo had talked to us before the game about consistent offense,"  said Kaczmar.  "He tells that that offense should come throughout the game.  And I think we did a better job of doing that today with two in the second, two in the fourth, and to get those two in the eighth felt really good."
Jonah Jenkins did the rest.  Coming on in relief of Bruni in the seventh, Jenkins was simply dominant in the manner of Bruni, but from the opposite side.
"We've been struggling, so it was nice to just go out there and show each other that if we stay with the process – all the stuff we've worked on for the past eight months – we have our best chance for success.  I was fired up.  This win meant a lot – tying the series, first league win, a great start from Bruni, and he gave me a little bit of a leisure opportunity to come in, start clean, and maintain what he had started."
Bill Mosiello said it more succinctly.  "He's by far been our MVP.  He's been our Swiss army knife."
The Buckeyes finished the job with 6 runs on 7 hits and had an error.
The Gophers lost it with 2 runs on 6 hits and had an error.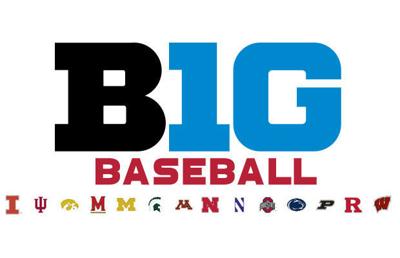 Ohio State improved to a game over .500 (13-12), and play the rubber game tomorrow with a 1 pm start time.
"The offense is going to come,"  promised Mosiello, as if responding to Mr. Motz's question about pre-season hype.  "We're dealing with some bruised psyches here, and there's going to be a time when we say 'remember when'.  But the best thing that can happen is to see your young guys have a little success.  It's exciting to look out there and see what happened for Bruni, for Jonah, and for Henry Kaczmar today.  That's what coaching is all about."
Game Notes:
During the second and third innings Gavi Bruni actually struck out five consecutive Minnesota batters.
Henry Kaczmar was the hitting star, with 3 hits in four at bats;  and Cole Andrews continued to lead the team in batting average with a 2 for 3 day that included a single and a double.  Nick Erwin continues to be a reliable bat, going 1 for 3.
In total, six different Buckeyes scored on Saturday – Kaczmar, Rosson, Thomas, Erwin, Kaiser, and Andrews.
Who starts the rubber game?  "Probably George Eisenhardt,"  said Mosiello.