The Buckeyes freshman shortstop comes as close to a natural assimilation to college baseball as one could imagine.  And no saw it coming this quickly.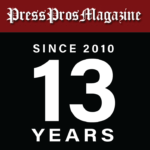 Columbus, OH – Ohio State freshman Henry Kaczmar probably never heard of Roy Hobbs.  He's too young.  Never saw The Natural, filmed in 1984.
Robert Redford?  Wouldn't get the comparison, or irony.
But if you can appreciate his start as a rookie shortstop in the Big Ten Conference through 25 games – .270 average (24 for 89), a home run, 5 doubles, 16 RBIs and solid glove play – you'd swear that no one looks more natural in his evolution to college baseball's highest level than the former Walsh Jesuit Warrior, just one year removed.
For sure he never heard of Pop Fisher (Wilford Grimley), who took a chance on playing Hobbs over the incumbent right fielder for the make-believe New York Knights, based on a batting practice tryout…not unlike first-year coach Bill Mosiello taking a chance to play Kaczmar at shortstop as a freshman based on his high school credentials and what he saw in fall practice.
But twenty five games into this script the ironies, the comparisons, and the reality of it happening are front and center – evident, undeniable – given the challenges of playing arguably the most athletic position on the field.
"It's sure fun to watch,"  said Mosiello following Saturday's 6-2 win over Minnesota – a game that saw Kaczmar got 3 for 4 with his first collegiate home run, and played flawlessly at shortstop in the midst of a gale winds and impending storms.
"I've had a lot of great young players, and some freshman All-Americans.  But I like what he's doing and I sure wouldn't trade him because you want your kids to have success, and it's neat to watch him have that success, just like it's hard to watch when they're failing.  Anytime someone's playing like he is it's fun to watch.  Henry's doing a really good job."
Deeply steeped in a culture of baseball from childhood up, what he's doing looks as natural against Minnesota as it did against Akron Hoban last year.  Originally a commit to play at Michigan, he flipped that commitment when Michigan coach Erik Bakich pulled up anchor and left for Clemson during the summer.
His father, Chris, was the long-time coach at Walsh Jesuit (26 years), winning 600 games and four state titles with the Warriors.  So Henry Kaczmar is no stranger to expectation and challenge.  What he's doing now, frankly, feels pretty natural to him.
"I feel like I'm never really satisfied with what I'm doing, which isn't a good thing sometimes," he said following Saturday's win over Minnesota.  "So I'm always focused on being better, and just going out there and be myself, regardless of who I'm playing for.  I just try to be natural, and relaxed.  I don't look at the numbers, I try to give it all I have."
In a higher culture of baseball now, where body language is akin to trash-talking in basketball, Kaczmar has exceptional 'body language' for one so young.
"Yeah, and that's something that 'Mo' preaches…actions speak louder than words,"  he adds, smiling.
And for the record, Henry Kaczmar smiles a lot.
"Body language is such a huge part of the game, and it's something that you can't fake…not only for yourself, but to others who are watching.  If opponents see you're down, they're going to attack.  Offense or defense, your body language needs to be you on the attack…put your foot on their throat.  I'm always conscious of it, because it is such a huge part of the game."

To be sure, he's had some down moments.  Striking out with runners in scoring position.  And last week he got picked off first at Indiana in one of those rare baseball moments that you can't explain…or justify.  The trick is…don't dwell over those moments.  Play on.  Learn from it.  Think of it as something that makes you better, not something that cause others to question.  And believe it, no one's questioning.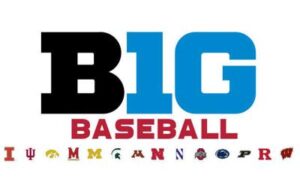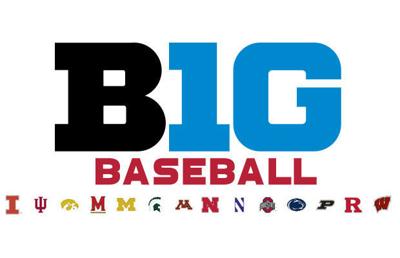 The manner in which he's played shortstop is everything you can ask.  What he gets to he catches.  What he catches he comes up throwing, and almost without exception…chest-high to first base.  He and sophomore second baseman Josh McAlister have quickly bonded to become a dependable double-play combination, and already have turned 18, almost the total for the entire 2022 season, when the Buckeyes had 22 in 51 games.
The only question coming out of fall baseball was…how much can he hit?  But no one, at present, seems concerned.   Cue the Roy Hobbs clip:
"For as long as I've played I always think I have two choices,"  he offers.  "If I do something wrong I can be upset about it and have it affect the rest of the game…or I can move on from that and actually have a good game.  You always have an option.  You can go farther up the line towards positive, or you can go farther down the line towards negative.  That's how I think.  And I'm always trying to go farther up the line."
He's eloquent to speak on topics baseball well beyond his years, or the average freshman.  He credits his dad for preparing him for that, along with about any other phase of the game.  He's remarkably comfortable with interviews, and questions…like he is with the next ground ball.
His focus following Saturday's game was that of appreciation for the first conference win, but he wasn't dwelling on it.  Don't rest on your laurels.  The important game is Sunday, because that determines the series – farther up the line.  You have the choice, you know.
His motivation?  Need you ask?  He's been prepared for this all his life.  But realistically…..
"My dad,"  he adds.  "I think he misses coaching, but he's been to every game so far, he's excited for the Bucks, and I know he's excited for me."
Naturally…!