In the span of just two hitters, a masterful shutout effort by Isaiah Coupet came undone in the top of the ninth, as the Minnesota Gophers hit back to back homers on their way to a 3-2 win in the Friday opener.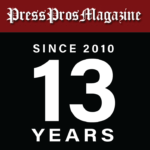 Columbus, OH – As it turned out, the one thing those who braved cool, damp conditions wanted to see – needed to see after 23 games – was the same thing that again haunted the Ohio State Buckeyes Friday night at Bill Davis Stadium.
In a painful 3-2 loss to the Minnesota Golden Gophers, the Buckeyes squandered a superb pitching performance for lack of offense, and the bullpen failed to execute the crowning blow in the opening game of their weekend three-game series.
Junior starter Isaiah Coupet wasn't as sharp as he'd previously been, but he was as competitive as he's ever been, scattering five hits over seven innings while striking out 10 and walking 3.
Having reached 104 pitches by the time Gopher third baseman Jake Perry singled to start the eighth, pitching coach Sean Allen came to get him, even though Coupet had struck out six of the previous eight hitters he'd faced.
But the problem was not Coupet, but rather support for Coupet.  The on-again, off-again offense would scratch out just six hits over nine innings, while scoring their only two runs in the bottom of the second.
With one out Matt Graveline dropped a bunt down third base for a single.  Mitchell Okuley followed with a walk.  Third baseman Nick Erwin, likewise, walked against Minnesota starter Tucker Novotny (1-3, 5,83).   Henry Kaczmar followed with a strikeout for the second out…but second baseman Josh McAlister hit a ringing single to the right of second base to drive in Graveline and Okuley.  The Buckeyes, out of the chute, led 2-0.
But they never scored again, despite stranding 8 men on base.
"The issue wasn't Coupet.  The issue was us not getting any offense,"  said a frustrated Bill Mosiello afterwards.  "We just didn't have many good at bats, we didn't make much contact…we didn't hit many balls hard.  If I knew how to fix that we would.
"Their guy was sneaky.  We knew a little about him from our reports.  He pitched well and he didn't give us many opportunities."
Just two, in fact, after the second when the Buckeyes stranded a pair of runners in the fifth, on hits by McAlister and Kern, and in the seventh on a hit by Erwin and a walk to McAlister.  In between Rob Manfred would have loved the pace of hitters coming to the plate and going back to the dugout…the game being played in a snappy 2:29.
When Allen came to get Coupet in the top of the eighth he replaced him with Nolan Clegg.  And with Jake Perry standing on first base, Clegg promptly struck out shortstop Jake Larson, then pinch hitter Brady Jurgella, and he induced centerfielder Brett Bateman to fly to Kade Kern in center for the final out.
But needing an insurance run in the worst way, the Buckeyes would down 1-2-3 in the bottom of the eighth on a strikeout of Cole Andrews, a groundout by Caden Kaiser, and a strikeout of Graveline.
Clegg came back out for the eighth.
"We liked the matchup because they had righthanded hitters coming up, batting first and second,"  said Mosiello.
The leadoff man, second baseman Brady Counsell, quickly picked on a mistake fastball up in the zone and lined it out to center field, getting some help from a trailing breeze.  Ohio State 2, Minnesota 1!
The #2 hitter, first baseman Weber Neels, got the exact same pitch and did the exact same thing with it – a line drive to left center and over the wall to erase the lead, momentum, and the feeling of confidence bestowed by seven brilliant innings from Coupet.
Allen went to the bullpen immediately, and freshman Landon Breidelschies, who promptly struck out the next two hitters to regain at least some mojo for the moment.  But before he could retire the final out he hit Boston Merila, the DH, in the back to put a runner on base for Jake Perry.
Perry was 3 for 3 and had made hard contact all night long, even against Coupet.  He picked on a Beidelschies pitch up in the zone and lined it to the outfield for a run-scoring double and a 3-2 Minnesota lead.
Gopher closer Seth Clausen came out to preserve that one-run lead, and had a couple of walks and anxious moments before Trey Lipsey lifted a fly ball with two outs to left field for the final out.
It was frustrating to lose…frustrating to watch such a good pitching performance go for naught.  Isaiah Coupet was again the dependable Friday starter, showing that his hiccup a week ago against Indiana was little more than an aberration.
"Yeah, he did a great job,"  said Mosiello.  "He competed and he gave us a chance to win.
"Poor [Nolan] Clegg…he just needed a couple of pitches back.  I think it was exactly the same pitch to both guys, a pitch that was up in the zone.  They put great swings on those pitches…and we had chances to do that, but we're just not up there putting good swings on pitches.  To go seven innings like we did…yeah, I don't know what to say."
And on the subject of the bullpen, he was asked:  Given the irregularities thus far, is it something that can be fixed with two-thirds of the season remaining?
"I don't know how fixable it is,"  said Mosiello, giving pause to think about an answer.  "But it is our bullpen.  But today wasn't about the bullpen.  Today was about the offense not competing.  Nolan gave up a couple of home runs, yes, but it's a team deal.  It's crushing to me, because you get such a great outing…you have a shutout in the ninth inning and and you can't get a win?  That's one that stays with you."
Coupet, while disappointed, was classy, like he always is, to accept the fates of baseball.
"I was just trying to throw strike one and go at 'em,"  he offered.  "I didn't have the curveball early, but about the fourth inning I began to get it.  It's my bread and butter, so you've got to keep throwing it because it will eventually come to you.  And that's what it did."
And of course, there are lots of questions to ask in a game like this.  Where was the offense for the final seven innings?  And is the bullpen fixable?  Because despite the lack of run support, when you have a 2-0 lead in the ninth that's a game you're supposed to win.
"Is it fixable?  Yeah, it's fixable,"  added pitching coach Sean Allen.  "Mistakes are a part of baseball, and Nolan had a couple of pitches that he executed in the eighth and wasn't able to execute in the ninth – pitches left up in the strike zone that got hit.
"But there's a lot of season left and we have to go back out and learn from this, and get better.  Bottom line, we've got young guys learning to do something they've never had to do before in these situations,"  he said.  "Baseball can be cruel."
And to those who indeed wanted to see more – need to see more – to validate the work in progress, that's all you need to know.
Damn straight.  Baseball can be cruel!

Game Notes:
Despite the lack of offense, Matt Graveline and Josh McAlister both had multi-hit games.  Graveline was 2 for 4 with a run scored, and McAlister was 2 for 2 with a walk and drove in the Buckeyes' only two runs.
They're giving themselves a chance with the gloves.  At this point of the season the Buckeyes have committed nine fewer errors than they did for the first 24 games of 2022.
Despite going 0 for 4 Friday, catcher Cole Andrews is still hitting at a team-leading .349 clip.
Isaiah Coupet has now struck out 52 in 36 innings.  With his seven scoreless innings on Friday his ERA dropped from 4.08 to 3.25.
With impending weather conditions for Saturday, check the official Buckeyes website for start times for game two of the series…www.ohiostatebuckeyes.com.