The Buckeyes come home to regroup, and recoup, from a disappointing road trip to Bloomington…a reader questions what we wrote in February…and how can Minnesota be 5-19 after all those great players and all those great years?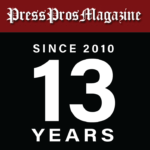 If you're a familiar reader of the Press Pros site you're probably acquainted with our regular post called The Reader Speaks, where we share the opinions of readers who write to us in response to content published over the past month.
It didn't take long following last weekend's Big Ten opening sweep by the Indiana Hoosiers to hear from those who have developed the habit of following Ohio State baseball.  So yes, we appreciate your interest, your taking the time to write, and your questions regarding a team that some obviously believed would be more than 12-11 twenty three games into the season.
"You certainly painted a brighter picture of this team when you were writing in February?  Where is the "best" outfield in the Big Ten?  Where is the impact of the coaching change?  Where's the depth in the pitching staff you wrote about?  The expectations you mentioned from new faces?"  … Donald Motz
Well, Donald, based on 12-11 you've obviously kept a list…so in short order:
The best outfield in the big Ten is only hitting on one cylinder (Kade Kern – .345, 5 home runs, 18 RBIs) because Trey Lipsey has been hurt for a month and Mitch Okuley is a historically slow starter.
As far as coaching impact, no one has worked harder to brush up on fundamentals than Mosiello and his assistants in the six months since fall baseball.  And I believe you can see some impact in a team that's thus far hitting 20 points higher as a team than the 2022 team at this point.  Athletically, the team is in evolutionary mode;  and I think you already see improvement behind the plate, at shortstop, and second base.
The depth in pitching that I wrote about came with one very important caveat – personal responsibility.  All the coaching in the world can't actually throw strikes for you.  You have to do that for yourself.  Thus far they're actually ahead (or behind) of last year's pace of 1/2 walk per inning pitched.
New faces that have already produced?  Senior catcher Cole Andrews is leading the time in hitting (.364), has one error in 15 games, and 11 assists.  His partner behind the plate is freshman Matt Graveline, who's second in hitting (.355), and has yet to make an error defensively in the field, or behind the plate.Freshman Henry Kaczmar has been a breath of air at shortstop (5 errors and .250 at the plate)…as is Josh McAlister at second base.  Not new, but Tyler Pettorini is hitting exactly 70 points higher than he did as a freshman (18 for 61), Nick Erwin is back healthy and hitting .329, and in limited time Caden Kaiser has filled in at first base and hit .300.
Reliever Jonah Jenkins, who is new, has been the one really dependable arm out of the bullpen, given his sample size.  He's 3-2 with a 2.91 ERA in 21 innings, by far the most consistent arm.  Landon Beidelschies (2.93, 15 innings), George Eisenhardt (1.93, 1-0, 13.2 innings), Blayne Robinson, and Jaylen Jones (10 Ks in 6 innings) have certainly shown positively.
Now, if you're nit-picking, I also wrote that they have to be healthy (Lipsey and Ernst have missed time) and the final outcome rests solely upon the roster, and their ability to compete.  And it's interesting that following Tuesday's loss to Xavier that Bill Mosiello again injected the word 'energy'.  And there's many connotations to the word energy.  Urgency, for instance, comes to my mind.
That said, I think every college baseball roster suffers from the same issue.  Few of them have players that were ever desperate to make their high school team, or any team, in fact.  For many this is the first do-or-die they've ever encountered with so much on the line.  It's not that natural when you start this late, and it comes to everyone in a little bit different manner.  But there are 35 games remaining, with plenty of incentive to figure it out.
Remember, the Cincinnati Reds just played 34 games in spring training and come Thursday I don't think they have any idea of their competitive prospects for 2023.
What I saw in Bloomington was again a matter of holding the other team to less than 6 runs per game…because the Buckeyes, just like I wrote in February, are going to average scoring 6 runs per game (5.66 in the three games).  But you have to pitch well enough to make those 6 runs stand up, and in Mosiello's words, "We didn't get good enough starting pitching in any of the three games to win."
The defense is improved.  The top five hitters in the order are going to give you a chance.  Kern and Ernst are hitting for more power than a year ago, if you're questioning coaching impact.  And Nick Erwin has never hit this consistently through the first 22 games of the season.
Could they play smarter baseball?  Sure, and I wonder why they don't when I see teams like Indiana shift their third baseman to the right field side of second base when Hank Thomas comes to bat.  They left the entire left side of the infield open. Just put down a bunt and walk to first base.  Thanks for the gift.  When you play on a plastic field you run the risk of sliding past the base and getting tagged out.  Players get picked off base.  And I reiterate how much it hurts to not have Trey Lipsey at full strength in left field…and on the bases.
What has happened to Minnesota?  The Gophers were once one of the most feared team in the Big Ten under John Anderson, who beginning this season had 1,347 career wins at Minnesota.  He also has eleven Big Ten Conference titles since taking over in 1981, and has won the Big Ten Tournament title a record ten times.
But the Gophers have fallen on hard times since their last really good record in 2018 (44-15) when they had all those pitching studs, headlined by Patrick Fredrickson and Max Meyer.  Since then the cycle of talent has taken its toll;  and Anderson cites Covid and the loss of developmental baseball time.  Whatever, but they don't pitch like they did back then, and thus far from 2023 they've hit just .247 on their way to a 5-19 record.  They're also pitching at an ERA of 5.85, nearly identical to that of the Buckeyes.
However, their record can be deceiving, given the quality of competition.  They've played some good competition, including one common opponent – Gonzaga – with whom they recently split a two-game series.  They've also lost to Vanderbilt, Mississippi, and a three-game series to Houston.
But their history against Ohio State is one that gives you pause.  Even on the worst of years it's a national holiday in Minneapolis when the Gophers beat the Buckeyes, this going back 50 years when legendary Dick Siebert coached U of M and Marty Karow had the Buckeyes.  To give you an idea of how good they were back then, Dave Winfield and Paul Molitor hit in the middle of the lineup, both future hall-of-famers with 3,000 major league hits.
So…don't take 5-19 lightly, especially in what some believe might be Anderson's last as coach of the Gophers.