The Buckeyes were down 5-0 after four innings on Tuesday, and  never had much of a chance to compete against the Xavier Musketeers.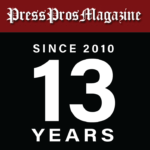 Columbus, OH – It was such a blah evening at Bill Davis Stadium that the few hundred spectators in the stands didn't even see a decent concessions characters race just before the fifth inning.
As those things usually go, the person wearing the soda pop costume won by about 150 feet with some chicanery. Hotdog and popcorn gave up and exited through a gate along the third base line.
The ballgame was a dud, too, with Ohio State committing three errors, leaving nine on base, and again not receiving a decent start from a pitcher in getting rocked 8-1 by Xavier on Tuesday.
First-year coach Bill Mosiello had a ready answer for a reporter saying that the team was lethargic.
"Energy . . . everyone thinks it's a lack of energy, but when you don't play good it never looks good when you're not swinging the bats and scoring runs,'' he said. "When you get shut out for seven innings it always looks lethargic. You don't get to run the bases and do a whole lot. We have to make a quick transformation in the next two days. We have to come out and play better baseball. We need to get back to the basics. There's no secret pill. A messiah is not going to come to the door.''
The Buckeyes (12-11) looked so good in defeating Oklahoma and Mississippi State during a seven-game winning streak that was mostly put together at the end of their caravan through the south, southwest and west.
Now, they have lost five of six going into a three-game Big Ten series against Minnesota on Friday at home. This should be a golden opportunity to get things right, with the Gophers (5-19) showing no signs of being the competitive team they were before the pandemic.
Part of Ohio State's problem has been a rotation that has come up with one good start since Isaiah Coupet four-hit Dayton over seven innings on St. Patrick's Day.
What in the name of Steve Arlin is happening here?
Last night, George Eisenhardt lasted 3 1/3 innings in giving up four hits, four earned runs and three walks. He hit a batter.
It was 5-0 Musketeers in the middle of the fourth. Eisenhardt, a right-hander, is a transfer from Xavier.
Few batting orders can overcome early multi-run deficits. Right-hander Luke Hoskins made sure there wouldn't be any comeback in giving up seven hits, two walks and no runs and striking out six in seven innings.
Xavier (12-12) scored two runs in the third on a home run by designated hitter Tyler DeMartino in the third. Shortstop Jack Housinger led off with a walk.
Three runs scored in the fourth, two on an infield hit and overthrow on the same play by Eisenhardt and one on a bases-loaded walk.
"In three innings we walked the lead-off hitter and, of course, those runners scored,'' Mosiello said. "They did a good job of hitting mistakes. Sometimes we got two strikes and they hit mistakes, and I give (Xavier) all the credit in the world for that.''
No Buckeye starter has lasted longer than 4 1/3 innings during this six-game stretch, although it must be noted that Gavin Bruni was on a pitch count in going 3 1/3 innings last Tuesday in a loss to Wright State. They have walked 17, given up 34 hits and allowed 30 earned runs.
Three of the losses have come against an Indiana team that is 17-7 and ranked 28th by Warren Nolan.
"It always starts with starting pitching,'' Mosiello said.
But, he said, this bad spell has been about everything.
"If anyone ever wanted to know the formula for losing baseball is, you just watch that,'' he said. "The game never changes. It's always going to be like that. I'm at a loss for words. You want to do better, play better.''
What do the players work on in particular?
"Everything. Nothing is going good,'' he said. "We have to play every phase better.''