Ryan Day makes Saturday's practice and scrimmage about winners and losers. And if keeping score now keeps going the way he wants, winning when it matters just might follow.
By Jeff Gilbert for Press Pros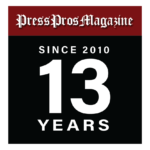 Columbus, OH – The Fabulous Thunderbirds touted every moment of adversity they promised to overcome – including fisticuffs with Muhammad Ali – to win the girl they wanted. They asked 23 times: "Ain't that tuff enuff?"
We'll never know if they were tuff enuff. The song doesn't have a sequel.
Saying you will be tough and actually being tough ain't the same thing. Just like a certain level of toughness needed for some opponents ain't the same thing as the toughness needed for others.
Through 11 games last season the Buckeyes were tuff enuff to be 11-0. They lived up to Ryan Day's season-long theme of toughness.
Then Michigan and Georgia happened, and we found out who actually was tuff enuff. To blame those losses completely on a lack of toughness would be simplistic. The defense clearly wasn't ready with the Xs and Os, execution and play calling to be everything coordinator Jim Knowles wanted it to be.
These numbers are tough reminders to the Buckeyes and their fans: 69, 75, 45, 75, 85 and 76. They represent six of the 11 touchdown plays the Buckeyes allowed in The Game and Peach Bowl. Those eight quarters were an open-and-shut case of identity theft. Ohio State's offense is supposed to be the team scoring from everywhere on the field. The offense wasn't itself against Michigan with 23 points, but 41 should have been enough to beat Georgia.
So what's changed to make fans confident this season will end in victory? Are the Buckeyes simply a year older, smarter and more experienced on defense. Is that enough? Is the offense ready to resume its efficient identity with a new quarterback and three new offensive linemen?
To answer yes is more than a hot take. It's a reasonable assumption to expect those things to put the Buckeyes in an even better position to win the Big Ten and the national championship on the floor of NRG Stadium in Houston.
But Ryan Day isn't betting on just that. He isn't wearing out the word toughness this year. He knows sooner or later players become deaf to a buzzword or a slogan. This year he's talking about winners and losers and emphasizing it in practice.
He scheduled a 10:30 a.m. Saturday scrimmage in the Woody Hayes Athletic Center and invited players' families, recruits and the media. There was loud music, no wasted time between drills and scrimmage sessions, and an energetic feel. Even Day was sweaty when it ended after 12:30.
The team huddled around Day at the start for instructions on how practice would go: drills, 11-on-11 live scrimmage situations, red-zone pass plays, 7-on-7s.
Then he reminded them there would be winners and losers all morning. The obvious emphasis: Go win. From one-on-one drills to the 11-on-11 periods, points were awarded to the offense and the defense of varying amounts. And the score was often updated by the PA announcer.
All coaches want competition in practice to toughen up their teams. Day wants to emphasize it this year. Talking about toughness is one thing. The winner-loser approach makes toughness tangible.
"That's what we're trying to do," Day said afterward. "The guys were into it."
Day always gets asked if anyone was flashy enough with their play to get noticed. Of course, it goes by too fast to gain a good understanding of how well everyone executed. But now the coaches have a lot of real football on film to evaluate.
"Overall, the effort was there, and the competitive nature was there," Day said.
Depending on where you are looking while standing on the sideline, there were good plays to see.
The first offensive line group – from left to right: Josh Fryar, Donovan Jackson, Carson Hinzman, Matthew Jones, Zen Michalski – seemed to do their job for the most part. Jackson and Jones are the only returning starters.
The biggest run was 18 yards by Chip Trayanum, but lead backs TreVeyon Henderson (injury) and Miyan Williams (playing limited time because there's no need to get him hurt) didn't play, or longer runs might have happened. The quarterbacks had enough time to throw for the most part, and most of the sacks the defense got credit for were one-hand touches that wouldn't have been tackles if the QBs were allowed to be tackled.
The secondary is one of the two position groups, along with the offensive line, Day has said he is paying extra attention to. There were plenty of pass breakups and the improvement and the depth that is getting a lot of buzz with this group might be a thing. There is clearly competition at cornerback with Denzel Burke, Jordan Hancock and Davison Igbinosun and at safety with Lathan Ransom, Josh Proctor, Cam Martinez and Sonny Styles.
Quarterbacks Kyle McCord and Devin Brown alternated with ones and twos in their competition to win the starting job. They started slowly with more passes landing on the turf than in hands. But in the second 11-on-11 session, after some 7-on-7 time, the QBs started making connections and leading touchdown drives.
And the winner-loser thing began to show up in an emotional way.
Starting from the 50, McCord hit the speedy Jayden Ballard deep over Hancock for a touchdown. And the rest of the offense ran on the field in celebration.
All the while the defense was leading, but the offense was mounting a comeback.
On the final drive, McCord connected with freshman tight end Jelani Thurman, who was stopped at the one, just enough for a first down. The offense thought Thurman had scored and flooded the field.
On first-and-goal from the 1, McCord scored, or did he? The rest of the offense came running again, but Day ran in and pointed at the 1 to signal McCord had been touched. No worries. Dallan Hayden ran for a touchdown on the next play and the offense celebrated for real.
Final score: Offense 102, Defense 100.
Day couldn't have scripted the day any better. He got the competition he wanted down to the final play.
"I'm trying to create somewhat of an atmosphere that is competitive," he said. "Because when you're in here and there's nobody inside it's quiet. That's a little different experience than being in the Shoe on game day. Not that this is the Shoe, but having so many people here today, having the music loud, sort of chaotic, that's what we're trying to create just to see how they respond in that moment."
No team is tuff enuff in March. And no amount of toughness promises a different outcome. But if you want to be tuff enuff to have a chance in the big after-Thanksgiving moments, if you want the sequel to last year's finish to have a happy ending, spring is the time to start.