They were outhit, outpitched, and in timely situations, outplayed.  The Buckeyes come home from Indiana bruised by scores of 14-6, 9-6, and 7-4 in a weekend sweep by the Hoosiers.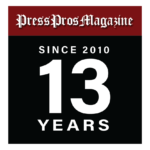 Bloomington, IN – The reality of the weekend is painful, and hard to swallow.  The Buckeyes (12-10, 0-3 in Big Ten) were outhit, outpitched, and in those times when they could have done more…outplayed in a weekend sweep by the Indiana Hoosiers.
Numerically, Indiana (17-7, 3-0 in Big Ten) outscored the OSU 30 to 17, and outhit them by just three hits, 31 to 28 – however, by an even bigger margin when it mattered most.
But important to note in the game of baseball, the Hoosiers got much better pitching, especially from their starters, as the Buckeye continue to search for dependable innings on Saturday and Sunday behind Friday starter Isaiah Coupet.
The Buckeyes lost a golden opportunity to force the Indiana Hoosiers' backs to the wall in the first game of the their Sunday doubleheader.
After taking an early 3-0 lead, they lost that lead, regained it and were leading 6-5 entering the bottom of the seventh, after a home run by Mitchell Okuley and an unearned run scored by Kade Kern.
Jonah Jenkins, pitching in his fourth inning of relief of starter Gavin Bruni, gave up back-to-back base hits to begin the seventh.
Bill Mosiello went to the 'pen, bringing in Nolan Clegg with runners at second and third.  Clegg promptly gave up a home run to designated hitter Matt Ellis that might have landed beyond highway 46, directly behind the center field wall.  It negated a 6-5 Buckeye lead, and led to an eventual 9-6 Indiana win, ensuring the Hoosiers the weekend series.
Ohio State had its chances to win, scoring those three runs in the top of the third…the big blow being a two-run home run by Marcus Ernst, his fifth of the season.
But starter Gavin Bruni, after pitching scoreless baseball in the first and second innings, could not withstand such prosperity and promptly gave up five in the bottom of the third before reliever Jonah Jenkins could come on and retire the final out.
The Buckeyes struck for a single run in the sixth, and came back with two in the seventh on Okuley's home run, but mistakes…and lack of a hit when they really needed a hit…bit them hard.
Ohio State gave itself a chance to tie or go ahead in the top of the eighth when Nick Erwin drew a one-out walk, Henry Kaczmar was hit in the foot by a pitch, and Tyler Pettorini delivered a pinch-hit single to load the bases with one out.
That brought Mitch Okuley to the plate trying to build on his seventh inning home run.   He couldn't, striking out on four pitches.  With two outs leadoff hitter Trey Lipsey came up with a chance to drive someone in…and he, too, struck out to kill the rally.
Indiana would add an insurance run in the bottom of the eighth off reliever Blayne Robinson, and reliever Craig Yoho would finish off the Buckeyes in the top of the ninth.  After a leadoff single by Kern, Yoho would strike out the side – Caden Kaiser, Matt Graveline, and Hank Thomas – to close out the game.
In game two the Buckeyes sent Justin Eckhardt to the mound seeking his second win of the season.
It was scoreless into the bottom of the third when the Hoosiers again scored on a big hit.  Eckhardt gave up a pair of singles to start the inning and right fielder Devin Taylor (from Cincinnati LaSalle) drove them home with a three-run homer to right.
Ohio State scored in the fourth off reliever Brayden Risedorph on a hit batsman, a single by Cole Andrews, a walk, and a sac fly by Caden Kaiser to cut the deficit to 4-1.
But the Hoosiers would immediately answer in the bottom of the fifth with a double, single, walk, and a two-run double off Eckhardt by Josh Pyne to jump out to a 6-1 advantage.  Eckhardt was done without getting an out, and Jaylen Jones came on to retire the side with a pair of strikeouts and a groundout.
Ohio State answered in the top of the sixth with a double by Erwin, single by Kaiser, a walk to Kaczmar, a wild pitch, and a Lipsey groundout that ended up producing three runs and cut the margin to 6-4.
But Indiana would score an insurance run in the eighth off Landon Beidelschies that proved to be big. Because in the top of the ninth Kade Kern poled his fifth home run of the year to cut the lead to 7-5…but they never got closer.
Ohio State dropped the second game with 5 runs on 8 hits and played error-free.
Indiana swept the day with 7 runs on 7 hits and likewise,  had no errors.
Too many lost chances, base running mistakes with no margin for error, and insufficient pitching was the theme of the day.
"They did a great job offensively,"  said Bill Mosiello of the Hoosiers.  "They got runners on, got a lot of big hits, and did a great job in timely situations."
As did the Buckeyes, just not enough of them.  Mosiello was asked to assess the 'fight' quotient of his ballclub.
"They're good kids and they compete their tails off,"  he answered.  "But, we have to clean up the sloppy baseball.  When you're not a really good team you can't afford it, and the way this game works every little mistake you make the game makes you pay.  It's what I love about the game, and it's what I hate about the game.  There's always some bad luck, but you get what you deserve in baseball for the most part.
"We're not snakebitten, but when you make these mistakes it punches you in the nose, just like it should."
On starting pitching, and the question again of who's dependable behind Isaiah Coupet, who himself had an off-weekend.
"Obviously, we didn't get good enough starts in any of the three games to win, and that makes it tough.  And our bullpen's not that good as it is.  They can't cover from the fourth, fifth, and sixth inning on every single game, so we're putting way too much pressure on them to do that."
And as a last note, while Trey Lipsey did hit this weekend, the groin pull suffered in Florida is still obvious, and it's costing them a valuable asset on the field.
"Well, we need him, I believe in him, and I think he can really play.  But obviously, we need him to be a lot better physically than he is right now."
With that…a longer-than-average three-hour bus trip home with a lot of soul-searching.  Obviously, Indiana is as good as people said they would be before the year began.
The Buckeyes?  There's still as many questions as many believed there'd be before the year began – starting pitching, and the bullpen.  Like Casey Stengel once famously said, "You can go look it up."
Game Notes:
If if didn't reflect this weekend, the fact is that this team is hitting.  Kade Kern was 5 for 9 in the doubleheader with a home run, his fifth.  Marcus Ernst didn't play the second game, but was 1 for 3 in the first game with his sixth home run, as well.  Nick Erwin was 3 for 7 on the day.  And Mitchell Okuley, who's struggled as much as anyone in the lineup, finished the day with 2 hits in 7 at bats, his first home run, a run scored, and a pair of RBIs.
As to the starting pitching, there's no relief in sight.  Gavin Bruni struggled to get past the third inning again, and after a great start in Phoenix has seen his ERA jump to 6.04.  Justin Eckhardt took the loss in Sunday's second game, and stands now at 1-3 with 9.10 ERA.
Of the most effective out of the bullpen Sunday – Jaylen Jones with a scoreless inning in the second game, Landon Beidelschies with 2.1 innings of 1-hit, 1-run baseball, and Jacob Gehring who came on in the bottom of the eighth in the second game and induced a double play to stop the damage at 1 run. 
In the first game Noah Jenkins went 4 innings, gave up 2 runs on 4 hits, struck out 5 and walked 2.  At 3.16, he continues to be the most dependable arm out of the 'pen, by far.
They play a mid-week game against Xavier on Tuesday, at 6 pm, before hosting Minnesota at Bill Davis next Friday, Saturday, and Sunday.  Prior to Sunday, the Golden Gophers were  5-19 on the season.