In horrible conditions, the Buckeyes squandered a 6-0 first inning lead…didn't score again…watched fly balls become home runs in a gale wind…and watched Indiana score two unanswered touchdowns in a 14-6 Big Ten opening loss.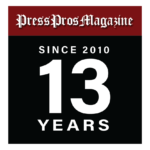 Bloomington, IN –  Granted, Big Ten baseball is a different animal apart from balls and strikes and safes and outs, alone.
An hour before kickoff Saturday at Bart Kaufman Stadium it was blowing rain, mixed with snow, and the flags that surrounded the park were standing straight out. Wind gusts were as high as 30 miles per hour, and blew the protective screens over that protected ball shaggers at first and second base.
All this…on opening day of Big Ten Conference play, which apparently chose no favorites.  Indiana starting pitcher Evan Whiteaker walked the first five batters he faced before being replaced without ever recording an out.  Ohio State's Nick Erwin delivered a two-run single in the middle of a nine-hitter mess, and Indiana staked the Buckeyes and the Big Ten's stop statistical pitcher, Isaiah Coupet to a 6-0 lead, as an overly-kind host.
How can you lose, right?  Read further.
The Buckeyes never scored again, while giving up 3 runs in the second, 1 in the third, 4 in the fourth, 2 in the fifth…and then 4 in the eighth off the bullpen, in a (wind)blown, forgettable, Big Ten opener, 14-6.
Isaiah Coupet, the Big Ten's statistical leader, could have wished for better, after retiring the Hoosiers in order in the bottom of the first, without incident.
But in the bottom of the second IU first baseman Brock Tibbits (New Albany, OH) lashed a fly ball to right field that the gale winds carried over the head of right fielder Mitch Okuley and the fence for his third home run of the season. No harm done.  Except, that the Hoosiers weren't done, stringing a base hit, a double, and a groundout into an eventual three-run inning to cut the Ohio State lead to 6-3, and Coupet's biggest inning surrendered for the season…temporarily.
More, they added an additional run in the third.
And in the fourth they somehow parlayed a base hit, a pair of hit batters, another base hit, and a sac fly (by Tibbits) into a four-run inning and suddenly led by inning's end, 8-6.
The Buckeyes got a couple of runners on in the top of the 5th with a walk to Mitch Okuley and Nick Erwin's second hit of the day, but saw a recurring pattern develop when Henry Kaczmar (2 for 5) grounded out for the final out.
The bottom of the 5th, however, sunk the Buckeyes' hopes for comeback.
Leadoff hitter Tyler Cerny lifted a routine fly ball to center that Kade Kern gauged, then turned and watched it fly out of the park for a wind-aided home run to increase the lead to 9-6.
The next hitter, catcher Matt Ellis hit a no-doubter to right to make it 10-6, and that signaled the end to Coupet's day, and his remarkable run of league-leading earned run average after the season's first month.  By the time he reached the dugout he had blossomed from 1.08 to 4.03 – ten earned runs in four innings pitched.
OSU threatened in the eighth with a pair of singles by second baseman Josh McAlister and centerfielder Kade Kern, but Marcus Ernst struck out off reliever Ryan Kraft with two outs to quell the hopes.
After having pitched a perfect seventh inning, reliever Wyatt Loncar came back out for the eighth and failed to retire a hitter – giving up a single, double, a pair of walks, and an RBI base hit to Tibbits' his third hit of the game, and his fourth runs batted in.  This, by the way, is the same Brock Tibbits that OSU failed to sign as the state's #2 catching prospect off New Albany's 2021 Division I state OHSAA tournament team.
Once again, in the ninth, the Buckeyes led off with a single from Cole Andrews, a single by Matt Graveline (his second hit of the game), before pinch-hitter Hank Thomas flied out, and Tyler Pettorini and Kaczmar struck out to end the game.
The Buckeyes lost it with 6 runs on 9 hits and committed 1 error.  Coupet took the loss and now stands 3-2 on the season.
The Hoosiers won it with 14 'unanswered' runs on 14 hits, and likewise, committed 1 error.
"People say it's baseball, when a day like this happens…but it's bad baseball,"  said a frustrated Bill Mosiello, post-game.  "It's bad baseball when you let it happen.  But it is what it is.
"Coupet was not as sharp as he's been, but you're going to have that.  He had that one inning when he hit a couple of guys, and that's the only inning where he was really sloppy – lost some concentration and focus.  And again, as good as he's been he's allowed that."
But no excuses!
"Hey, this is the day when you pick up your pitcher when he doesn't throw good – when you get six in the first, there's an amazing day to hit with the wind blowing out, the umpire has a tight strike zone, you have a chance to get on base a lot…and all you have to do is get one up in the air with a decent swing and good things can happen.
"It's inexplicable to me…that you couldn't have one batted ball get up in the air that gets blown out of this ballpark.  You don't change your approach, because your approach is to hit balls hard.  In normal baseball you put enough good swings on balls to have that happen.  I don't know…just that we're coming back tomorrow.  We have no choice."
Game Notes:
While they didn't score again after the 6-run first, two Buckeyes did have multi-hit games.  Nick Erwin had a pair of singles and two RBIs (.323)…and freshman Henry Kaczmar had a single and a double, raising his average to .250.
Bill Mosiello mentioned it, but home plate umpire Josh Schepis maintained the on-going tradition of Big Ten umpires and their gnat-sized strike zone.  The game took three hours to play, but only because conference umpires refuse to call more strikes.  The reason they don't?  They seek an evaluation for accuracy, like in the major leagues, in hopes of securing post-season assignments for regional tournaments, or better, the NCAA College World Series.  In the meantime, college (not professional) pitchers suffer on days when the wind blows 30 miles-per-hour.  And they didn't pick favorites.  Both teams suffered.  An IU fan yelled in the seventh…"we didn't come to watch you umpire?"
The Buckeyes fall to 12-8 (0-1 in Big Ten play) and come back tomorrow for a double-header starting at 11 am eastern time.  Gavin Bruni (0-0) goes to the mound for OSU in the first game, and Justin Eckhardt (1-2) gets the ball for the series finale.  You can listen to Paul Keels and Bob Spears broadcast the game on The Fan, 97.1 FM.