Steady rain in central Indiana has postponed the Big Ten opener for the Buckeyes and Indiana, and they'll try to play one Saturday and two Sunday to complete the three-game series.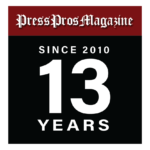 Bloomington, IN – The drive down route 37 from Indianapolis to Bloomington looked ominous Saturday morning – cats and dogs everywhere from the deluge of rain from the night before.
Worse, it started drizzling at 11 am and the forecast was for the 'heavy stuff' that Bill Murray (Carl Spackler) talked about in Caddyshack, to come in before midnight and clear out in time for a 1 pm start on Saturday.  That being the plan, the Buckeyes and Hoosiers are postponed until then, and again on Sunday for a double-header slated to begin at 11 am, eastern time.
But while you can't play baseball in the rain, you can talk about it all you want;  and that's what happened during a soggy batting practice session at Bart Kaufman Stadium before the respective teams went home to watch NCAA tournament basketball.
Graveline and Andrews head list of hitting surprises….
If you look at the updated stats prior to Saturday's series start you find that no fewer than five Buckeyes are currently hitting above .300 – Cole Andrew (.391), Matt Graveline (.370), Kade Kern (.324), Caden Kaiser (.313), and Nick Erwin (.306).  And two more Buckeyes are on the threshold of magical .300 – Marcus Ernst (.293) and Tyler Pettorini (.291).
But of that list the question was asked of Buckeyes assistant, and catching coach, Buck Taylor as to which of the group had surprised him the most?
"Probably Graveline and Andrews,"  he said without hesitation.  "Frankly, I thought Andrews would hit, but I didn't expect him to hit for the average he has.  But, he's got the years of experience at Miami, he's older, and it's hard to beat experience.
"Graveline's different.  He's talented and you understand that, but he's also worked his tail off.  He's uber-athletic, so to see him hit like he has and come along so quickly is a surprise from any freshman.  And I'm not saying that because I coach the catchers, those two have really had a surprising start."
Best friends…McAlister's start no surprise to Coupet
It wasn't expected of sophomore second baseball Josh McAlister, who's hit at both the top and the bottom of the order, but his .263 average (2 homers and 8 RBIs) is as welcome as any of the more notables that were expected to hit.
Limited to just 35 at bats in his freshman year, he nonetheless accounted for a .253 average that included three doubles among his nine hits.
But he came to fall practice and really made an impression on the new coaching staff, which made it a priority to find a spot for him among the eight positions on the field.
"He may be as athletic as anyone on the team,"  said Bill Mosiello during the Buckeyes opening weekend in Florida.
And he's proven that by literally owning the second base position, where he's started 18 games, has just three errors in 42 attempts, and looks like a fixture in the lineup for some time to come.  In the Buckeyes comeback 6-4 win Wednesday over Toledo, he went two for five with a single and a home run.
"I'm not surprised at all," says junior starting pitcher Isaiah Coupet, who played with McAlister at Homewood High School, in Flossmor, Illinois, and counts him as his best friend for years since childhood.
"I've seen him do what he's doing for years,"  says Coupet.  "We grew up together.  He's always been athletic and he's always had that glove.  But now he's hitting like he is and that doesn't surprise me, either."
Stronger up the middle….
If you're a veteran baseball person you look for things like this…points that bear out the Buckeyes improved start in 2023 over that in 2022, going into Big Ten play this weekend.  One of the keys is as obvious as their improvement in the middle of the field – catcher, second base, shortstop, and of course, Kade Kern in center field.
The afore-mentioned Josh McAlister has seized the second base position with a vengeance, where he's committed just 3 errors.  Freshman Henry Kaczmar may be as pleasant a surprise at shortstop as any you can find in the Big Ten.  Kaczmar has just 4 errors in 54 attempts at shortstop, compared to 8 for the same period of games in 2022.  The reliable Kern has just 1 error in 19 games in center field.
And not to be overlooked is the return of veteran 5th-year senior Nick Erwin to third base.  Having missed the past two years with hamstring and shoulder injuries, Erwin is superb with the glove and has added 19 hits in 62 at bats (.306).
But it doesn't stop there.  Cole Andrews and Matt Graveline have been a definite upgrade behind the plate.  The arm strength is better, and between the two they have just 3 errors in eighteen games, a .984 fielding %.  And…they're #1 and #2 in batting.
Weekend notes…
With the updated stats posted for the weekend, the Buckeyes and Hoosiers are nearly identical in a lot of categories.
Indiana has played two more games, and owns a 14-7 overall mark.  Ohio State has lost two games due to weather, and stands at 12-7, winning 8 of their last nine games.  Indiana currently is third in the Big Ten, behind Iowa and surprising Penn State, while the Buckeyes are fourth.
Indiana, as a team is hitting a robust .295.  The Buckeyes are just slightly behind with a .284 mark.  Indiana catcher and Columbus native Brock Tibbits (New Albany High School) is hitting .308, with 28 hits in 74 ABs and a pair of home runs.
Pitching-wise, the Hoosiers have pitched to a 4.61 earned run average, while the Buckeyes are very close at 4.82.  Indiana has struck out 202 and walked 88, while the Buckeyes have struck out 175 and walked 96.  Overall, Indiana ranks third in the Big Ten, while the Buckeyes are fourth.
Fielding-wise, Indiana owns a .966% (25 errors) over 21 games.  Ohio State has a .967% (23 errors) over 19 games.
Another similarity…both teams' bullpens have been suspect overall, with earned run averages in the high 6.00 range.  Indiana's #1 starter has been Luke Sinnard (3-0, 3.33 ERA).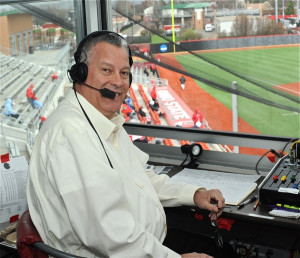 Ohio State's #1 starter is Isaiah Coupet (3-1, 1.08 ERA), who leads the Big Ten in earned run average and ranks fourth in strikeouts with 38.
All the Big Ten games are broadcast on radio (WBNS, 97.1 The Fan), and regular play-by-play man Matt Andrews will be missing this weekend because of basketball duties with Ohio State women's NCAA tournament play.
In his place…the voice of Buckeye football and men's basketball, the dulcet tones of Paul Keels, along long-time analyst Bob Spears.  I can just hear someone at home saying 'O-H', and PK answering, like he does in that radio commercial…."Man, I love that."