They played from behind for most of the game, but four solo homers and a dramatic finish by the bullpen pulled the Buckeyes past Toledo for 6-4 win, and momentum for Indiana on Friday.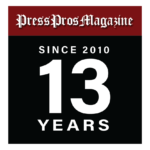 Columbus, OH – Bill Mosiello must have felt like Earl Weaver when he once called his bullpen closer, Don Stanhouse, "Fullpack", a reference to the number of cigarettes he smoked daily while watching Stanhouse record the game's last three outs.
There was a little bit of that Wednesday night, as freshman Landon Beidelschies made it interesting while snuffing the Toledo Rockets in the top of the ninth to preserve one of the more appreciated comeback wins of this young 2023 season…6-4.
The Buckeyes used four home runs – a pair of back-to-back home runs – to help erase an early 2-0 deficit and raise their record to 11-7.
Toledo (9-10) scored single runs in both the first and second innings off starter George Eisenhardt, who after two successive quality starts suffered with command issues.
But. Hank Thomas an Josh McAlister cranked consecutive solo home runs in the bottom of the second to knot things at 2-2.
"Guys have been trying to pitch me in,"  said McAlister, the sophomore second baseman from Flossmor, Illinois.  "I was looking away for the fastball, but I got one over the plate.  I just turned on it."
There was a fifteen-mile-per-hour wind blowing out to left Wednesday night, but McCalister's blast needed no help.  A line drive off the bat to left, if anything it had enough overspin to make it questionable whether it would make it over the wall.  If you blinked…you missed it.  It was hit that hard!
Eisenhardt would recover from the first and second to pitch scoreless baseball for 3.2 innings.  But after retiring the first two outs in the fourth, he gave up a single and a pair of walks.  Sean Allen appeared out of the dugout, and George's night was done.  Reliever Jake Johnson threw four pitches to retire the final out and preserve the 2-2 tie.
It stayed tied until the top of the sixth, when with reliever Jameson Campbell on the mound, he struck out the first two Toledo hitters to begin the inning…then gave up a double and a home run to right center off the bat of Rocket designated hitter Owen Jackson.  Toledo took a 4-2 lead.
Through six innings the Buckeyes had only scratched out three hits, a single by Caden Kaiser in the first and the two home runs by Thomas and McAlister in the second.  But in the bottom of the sixth Matt Graveline roped a double to left with one out of Toledo reliever Kyle Pijaszek.
After a walk to McAlister and a wild pitch sent Graveline to third, reliever Brennan McCune came on and bounced a ball in the dirt to Henry Kaczmar.  Graveline made a bad read, thinking the ball was farther away from the plate, and started for home.  Toledo catcher Brayden White grabbed it and threw behind Graveline at third, and had him dead to rights.  But the throw was offline, and Graveline sprinted for home, barely beating the throw from third baseman Daunte DeCello.  Caden Kaiser grounded out for the third out, but the Buckeyes had clawed to within a run, 4-3.
Blayne Robinson followed Campbell on the mound, pitched a scoreless inning, and the Buckeyes came to the bottom of the seventh with the heart of the order due up.
Kade Kern immediately ripped a solo home run to left off McCune to tie the score at 4-4.  Then Tyler Pettorini followed with another shot, this one to right and into the teeth of that breeze – over the 370 mark in right center – to send the Buckeyes ahead, 5-4.
"Got it pretty good,"  smiled Pettorini afterwards.  "It felt good, and it was my mom's birthday today (Tina).  It was a slider, I was kinda' looking for it since Kern just hit one off a fastball, and I hit it pretty hard.  I wish I'd remembered to acknowledge my mom."
A matter of inexperience, of course, but first things first…Pettorini's blast turned out to be the winning run.  An inning later, the eighth, they added on a McAlister double and an RBI single by Kaiser, his second hit of the game, and his fourth RBI of the season…6-4, Ohio State.
After the bullpen succession of Jake Johnson, Jaylen Jones, Campbell, Blayne Robinson, and Nolan Clegg got tuneup time for the Big Ten opener this weekend, Landon Beideschies came out to close things, retiring the final out in the eighth and started the ninth.
Beidelschies has had his moments up and down, but he started the ninth with a dominant strikeout of the leadoff hitter.  Then he walked a hitter, and a one-out double to left center to put the tying runs at second and third and one out.  After a mound visit from pitching coach Sean Allen, he settled down to coolly strike out the final two outs, stranding the tying runs.
The Buckeyes won it with 6 runs on 11 hits and had no errors.  Blayne Robinson was credited with the win, and Beidelschies got the save.
Toledo lost it with 4 runs on 11 hits and two errors.
Mosiello remembered the Weaver reference about stressful finishes from the bullpen.
"That's the way all our guys make it for us, unfortunately,"  he said, unamused.  "We're just not throwing enough quality pitches.  We only bring him in (Beidelschies) during crucial situations, so he should be a redshirt senior by now."
But an important win, a confidence-building win, and needed momentum for both batting order and pitching staff going into this weekend's conference opening series with Indiana.
"Every win's big, so we're taking every win,"  he added.  "Those guys competed tonight, and today was a lot better than yesterday.  Yesterday we only hit one or two balls hard.  Today we swung the bats a lot better and even had some loud outs.  The back-to-back homers were big, but unfortunately the four home runs were all solo homers and that's pretty crazy.  Four home runs and we only score four runs.  That's a first for me, that's for sure.
"But we had good at bats.  We did some good things offensively, and the goal is to be ready to hit good pitches to hit.  We were selective to get some of those pitches, and we made them work."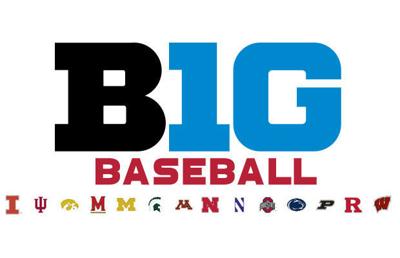 Indiana awaits, one of the league's top performing outfits through the first month, with a .285 team average and pitching well enough to make a 4.65 team earned run average stand up for an 11-7 record through Tuesday.
Comparison-wise, the Buckeyes will enter play hitting .281 and pitching at 4.87.  Interestingly, they have identical 11-7 records.
"I haven't seen them. I've got a night tonight and some time tomorrow before we leave to look at them on film.  Now's when it really starts counting,"  said Mosiello
He was anxious, as you might expect…to get to those films.