The Buckeyes had a seven-game winning streak until three Raiders pitchers, particularly starter Alex Theis, shut them down on three hits Tuesday night at Bill Davis Stadium.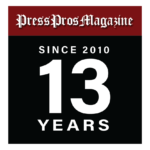 Columbus, OH – It's not a badge of shame for a major college baseball team to lose to a mid-major in a non-conference game.
For the big boys, these are developmental games for freshmen and sophomores, especially starting pitchers, and a prep for the ultra-important conference games on the weekend.
Hey, almighty LSU, the No. 1-ranked team in Warren Nolan's poll, lost 12-4 to surprising Iowa this season.
But, yeah, it had to be galling for Ohio State players to watch someone named Parker Harrison flip his bat and showtime it around the bases after hitting his first homer of the year.
It had to make their stomachs turn when Wright State had a mosh pit going on near the pitching mound in celebrating a 3-0 victory Tuesday night at Bill Davis Stadium.
Buckeyes coach Bill Mosiello, for one, was not happy. His team had been on a seven-game winning streak, the longest since 2018, and just went kerplunk in getting three hits and making three errors.
It was a blah 2 hours and 25 minutes.
You had better believe the first-year head coach doesn't consider a loss against an in-state mid-major as just one of those games.
"I don't know, we were super lethargic,'' Mosiello said. "We had great work (in pre-game), but we were super lethargic (for the game). I don't know (what happened). It's hard to explain. But give (Wright State) credit. They outplayed us. They kicked our butts. They outcoached us – everything.''
Up next is another non-conference game against Toledo at 6 p.m. Wednesday at Davis.
"We get back to work. Nothing changes,'' Mosiello said. "If we had won 10-0, we'd have gone back to work.''
A lot of Ohio State's problems dealt with Wright State redshirt senior left-hander Alex Theis. In six innings, he gave up two hits and four walks and struck out four.
The Raiders (9-10) have a three-game Horizon League series against Oakland this weekend, but Theis was saved for this game.
"He was just going with all his off-speed pitches,'' Ohio State first baseman Marcus Ernst said. "We were probably taking fastballs too much. You've got to give him credit.''
Wright State has beaten the Buckeyes (11-7) 19 times in the series, so this wasn't a monumental occurrence.
Still, it's a mid-major that needs to be sent back to Fairborn with a loss.
"Every loss hurts. You never want to lose a game,'' Ernst said. "They're a good ballclub over there, and we knew that. This was a big in-state rivalry. We have them later in the year, and that's a good thing.''
Designated hitter Trey Lipsey led off the game with a single to right and went to second on a walk to Ernst on a full count. But Cole Andrews struck out swinging and Matthew Graveline grounded out to third to end the inning.
With two out in the second, Tyler Pettorini singled to center and Josh McAlister walked, but Lipsey grounded out to second.
And that was that for Ohio State until Kade Kern singled to left in the eighth and went to second when the left fielder bobbled the ball.
Two flyouts ensued and that was the ballgame.
There was a plus with sophomore left-hander Gavin Bruni not allowing a hit, walk or run and striking out four in 3 1/3 innings.
"He did a nice job. He commanded the zone,'' Mosiello said.
Bruni was on a pitch limit because he's a member of the starting rotation and will face Indiana in Game 3 in the opening Big Ten series on Sunday in Bloomington.
Buckeye Nation doesn't know much about Bruni. Last season, he threw 9 2/3 innings over eight games. His highlights were six strikeouts in as many batters against Youngstown State and scoreless innings against Texas State and Nebraska.
The goal last night was to find his control. He had walked 15 in 15 innings in four starts this season.
Otherwise, he gets a thumb's-up for batters hitting only .236 and getting 13 hits.
Those walks will kill you.
"Obviously, my walks were up, so I thought my command was good today,'' Bruni said. "Throughout the week I worked on some mechanical stuff and obviously I worked well. I want to build on this. It's not arm slot. It's making mechanical adjustments and (focusing) on the target.''
One adjustment was him moving to the third base side of the rubber from first base.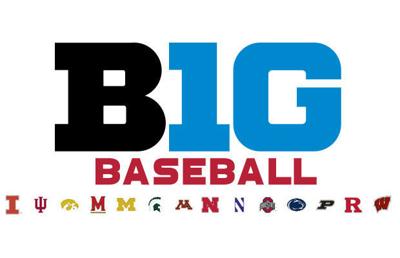 "That helped me hit my spots better,'' Bruni said.
Former coach Greg Beals signed Bruni out of Alliance High School. In 2021, Perfect Game had him as the No. 1-rated prospect in Ohio and the 162nd in the nation.
He gave up one earned run in seven starts until his season ended with a broken pinky finger while batting.
There was some question whether he'd be taken in the Major League Baseball draft, but Bruni was thinking Ohio State all the way.
"It was a dream of mine to come here,'' he said. At the end of the day, I wanted to come here.''
The big difference this season has been that nothing is a first and no introductions are needed to teammates.
"It just comes down to getting comfortable,'' Bruni said. "The coaching staff has a lot of trust to send me out there.''