Perhaps gassed from an emotional semifinal win over top-ranked Centerville the previous night, Pickerington Central wasn't able to recover from an 11-3 fourth quarter run by a highly motivated Akron Hoban team that fed off  a perceived underdog role to capture its first state title since 1989.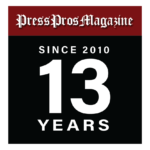 Dayton, OH – There are a lot of ways one can explain why Pickerington Central was unable to defend its Division I state boys basketball championship last night.
Perhaps the Tigers were emotionally and physically drained from their hard-fought win over top-ranked Centerville the night before in a rematch of the 2022 title game. Some observers casually referred to the semifinal as the real championship game.
Perhaps unranked Akron Archbishop Hoban, relishing the perceived underdog role, was simply a lot better than people thought.
Maybe it was a combination of the two.
Whatever the case, the fact that Akron Hoban emerged with a hard-fought and well-earned 53-47 win over Central stunned many in the crowd of 3,925 in University of Dayton Arena.
"I can't believe we just won the state championship," Hoban coach T.K. Griffith told a group of reporters while shaking his head. "Something told me we might get blown out, but something else deep inside me … a weird feeling told me we could get them. There was such a sense of calm and resolve among the players, and you bet we fed off that perceived underdog role big-time."
Eleven lead changes and three ties resulted in a tense 31-31 deadlock entering the fourth quarter.
An 11-3 gut punch by the Knights in the next three minutes put the Tigers behind the eight-ball.
"They just came out and hit a couple of shots and made it tough on us," Central coach Eric Krueger said. "We just didn't play the way we did the night before. I can't really pinpoint a specific reason. It just wasn't meant to be tonight."
Hoban (26-3) pushed the lead to as much as 12 before Central (24-6) waged a frantic but, ultimately, futile comeback. The Tigers whittled it to a two-possession deficit three times in the final 1:05, but the Knights exhibited enough grit and resilience to claim their first title since 1989.
Two Akron teams and two Cleveland teams emerged with gold trophies on championship Sunday.
"Everything was just going our way in the fourth quarter," Hoban 6-foot-8, 290-pound freshman center Sam Greer said.
A starting offensive lineman on the state championship football team, Greer scored 12 points (seven over his average) and did an admirable job guarding Central 6-6 standout Devin Royal, the Ohio State-bound Mr. Basketball winner. Royal scored 15 points and grabbed eight rebounds but shot just 5 of 15 from the field.
"Honestly, I wasn't thinking about making shots, just locking down on defense," Greer said. "Defending was the key to the game. Honestly, I'm surprised (the coaches) put a freshman on Royal, but it worked out. I just tried to step off him a little and make him shoot."
Griffith felt like Greer was the 'X' factor on both ends of the floor.
"I would never dream Sam would do this in the state championship game," he said.
While Greer clogged up the middle, senior guard Logan Vowles scored a game-high 17 points with five three-point shots with seven rebounds – five on the offensive end. He outmaneuvered Royal twice on missed free throws to steal possessions.
"Our game plan was to get out and run because we didn't think they'd get back on defense fast enough," Vowles said. "I know everybody thought they were heavy favorites tonight and we definitely fed off that underdog mentality."
William Scott added 13 points and eight rebounds for Hoban, which came in allowing just 45.3 points per game.
Central shot just 42.6 percent from the field – 3 of 16 from three-point range – and committed 14 turnovers.
Gavin Headings (12 points, eight rebounds) and Markell Johnson (11 points) had fine games for the Tigers.
In fairness, many felt Central overachieved this season to punch a return ticket to Dayton. Sonny Styles opted for early graduation to play football at Ohio State and, for the second straight season, projected playmaker Rasheem Biles (a Pitt football signee) never returned from a torn ACL suffered last fall. Several other "glue" types graduated.
"I just don't think we played our game tonight and they did," said Headings, one of six Tigers seniors. "They had the biggest run when it mattered at the beginning of the fourth quarter and we couldn't recover."
Krueger conceded that the Centerville game 24 hours earlier possibly had an effect in many ways.
"That definitely took a lot out of us," he said. "It was an emotional game for sure. It was the game everyone was looking forward to. This group of seniors has achieved a lot and I'm proud of them, win or lose."