Ohio State's Trey Lipsey entered the game Sunday against the University of Dayton with a .071 batting average due to a groin injury that sidelined him for 10 games. He exploded against the Flyers for a home run, double and a single to drive in six runs and lead the Buckeyes to a 12-8 victory, their seventh straight win.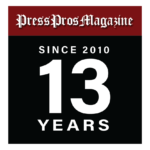 Columbus, OH. — They kept playing 'Green Onions' by Booker T. & The M.G.s all Sunday afternoon in Ohio State's Bill Davis Stadium.
That's probably because they couldn't find a song about red tomatoes, which is what the University of Dayton's baseball team resembled in their red uniforms, red from head to heels.
No matter how you slice it (onions or tomatoes), it was, "Have a day, Trey Lipsey."
When the game began on a brisk afternoon, Lipsey, Ohio States's leadoff hitter was batting .071. I- 71 runs through Columbus and is much-appreciated by drivers, but an .071 batting average isn't something ever to be associated with Lipsey.
He rectified that during a 12-8 Ohio State victory, the seventh straight win for the Buckeyes.
Lipsey produced six RBI with three hits — a double, a single and a three-run home run in the seventh that turned a one-run lead into a four-run dagger in UD's back.
While Ohio State's winning streak lifted the Buckeyes to 11-6 on the season, the Flyers slipped to 4-13, 1-11 on the road. And it was Ohio State's 20th win in 25 games against the Flyers.
Even though first-year OSU coach Bill Mosiello wasn't around last year, he can read and he knows all about Lipsey, a 6-foot-2 package of muscles from Southfield, Michigan.
**He knows Lipsey was on last season's all-Big Ten Freshman team.
**He knows Lipsey hit a grand slam home run in his first collegiate game last season.
**He knows Lipsey started 50 of OSU's 51 games in left field last year without an error and a slash line of .293/.461/.482.
**And he knows Lipsey suffered a groin injury and missed 10 games, which explains a .071 batting average.
"We've got Trey Lipsey back, the real Trey Lipsey," said Mosiello. "Good to have him back and it was only a matter of time before he showed what he can do. He is an awesome, special player to see him do what he did."
Even though Lipsey was struggling to shed rust without using Rustoleum, Mosiello kept him in his customary leadoff spot, but kept him off the field by using him as a designated hitter.
"I know what great players look like and he has a chance to be a very great player," added Mosiello. "This isn't professional baseball where we can send 'em to the minor leagues for two or three weeks (on rehab). You have to jump right into games. That's why he stayed in the leadoff spots. I don't lose confidence in guys."
Of his coming out party, Lipsey said, "Oh, man, it felt great. It really did. I hurt my groin and we've been working every day to heal that up. I can't run fully yet, but I can hit."
Oh, can he hit. And that .071 start?
"No, no no," he said. "I didn't even want to look at that. Why they even put it up on the scoreboard. . .I didn't want to have to deal with that."
On his three-run home run, he said he obliterated a fastball, "A 3-and-1 fastball. I knew he had to be in the zone, so I tried to put a good swing on it and it came around."
The other big blow came from first baseman Marcus Ernst. With UD ahead, 6-4, the native of nearby Dublin, Oh. stepped up with two on in the sixth and bashed a three-run home run that nearly landed in his backyard.
That gave OSU a 7-6 lead the Buckeyes never relinquished, thanks to Lipsey's three-run rip in the seventh. Ernst put 'em ahead and Lipsey put 'em away.
"All weekend, they've been getting me with off-speed stuff," said Ernst. "I was pulling off balls, trying to pull the ball a lot. I could feel myself swinging open. That at bat I just tried to hit a line drive back side. He happened to hang a slider up and I was able to get under it."
Dayton received decent pitching from starter Eli Majick. He pitched 3 2/3 innings and gave up four runs and five hits, leaving with a 4-4 tie.
The bullpen, a parade of seven relief pitchers, gave up eight runs and 10 hits over 4 1/3 innings. Ryan Packard (0-4) gave up the three-run homer to Ernst and was assigned the loss.
"I didn't like the response of the bullpen, but I really like the response of our hitters," said UD coach Jayson King. "We need our guys to come out of the bullpen with some intent and today it didn't look like that."
King said the beginning of the end was when the Flyers led, 3-0, in the fourth. There were two outs and two on when relief pitcher Packard walked Josh McAlister, the No. 9 hitter. Then Lipsey drilled a three-run double t0 tie it, 3-3.
"The turning point was when we walked the No. 9 hitter," he said. "He is hitting ninth for a reason (.245) and then you face a good hitter at the top of the lineup. Baseball, you know how it goes, you do that and you are not going to get rewarded. That was the big play of the game, walking that guy."
The Flyers put 12 hits in the book, led by leadoff hitter Ben Jones. He was 4 for 5 with a home run and three runs scored.
King took down starter Majick with the scored tied after 81 pitches.
"We're building him up to be a starter," said King. "So we're easing him into it."
Then the Flyers eased their way into their team bus and it was easy to see their big mistake: They were chartering a BUCKEYE LINES bus. And they might consider burying those red uniforms behind the bullpen pitching mound.