There was no lack of desire and scrap…just the dominant size of Lutheran East, who won another state basketball title win a 67-61 win over Ottawa-Glandorf in the Division III final.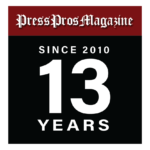 Dayton, OH – Statistically, they gave themselves a chance.
For the fact of heart and desire, they did everything they could, and in front of the most supportive crowd to date in the 2023 tournament.
But at some point the elephant in the room turned out to be a relative to the one that defined David vs. Goliath.  Unless you're very handy with a slingshot it's hard to knock down a giant.  And Ottawa-Glandord (26-4) came up a few throws short on Sunday, losing to Cleveland Lutheran East, 67-61, for the 2023 OHSAA Division III title in basketball.
The issue was pure size, because say all you want about Lutheran's skill and talent…OG gave as good as it got for much of the game.  They just didn't have the size of 6'10" Jesse McCulloch (a Big Ten candidate) and a supporting cast the likes of which Martin Luther never enjoyed when he coached.  And that size, ultimately, cashed in OG for second consecutive year in the Division III finals.
"As a coach all you can ask for is for guys to leave it all on the floor," said OG coach Tyson McGlaughlin.  "And our guys did everything within their power to give themselves a chance to win this game.  We knew our backs were against the wall, and we were trying to do a couple of different things to slow them down.  But Lutheran East is just really, really good.  You hate to say this as a player or coach, but sometimes you have to tip your cap to them.  They're really…really…good!"
But that said, after a slow start OG gave itself a chance to capture its fourth state title (first since 2013), using some zone to disrupt and slow the bigger, talented defending champions down.  It worked, the first quarter ending with East leading by just one point, 9-8.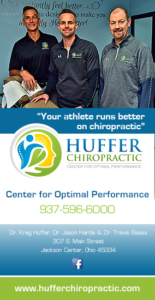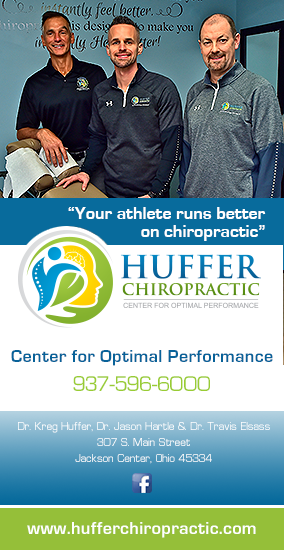 But Lutheran East did their part to throw a wrench in the gears of the Titans, coming out in a 1-3-1 zone that OG simply wasn't prepared for.  And when they tried to get the ball in the paint to their big man, Theo Maag, East repeatedly tipped those passes away or picked them off and ran to the other end to score in transition.
"We don't see that much 1-3-1," said McGlaughlin.  "And you definitely don't see it much with 6'10", 6'7″ and 6'7″.  We played on our heels, and as much as you preach to guys about attacking the zone, it's easier for a coach to say than for players to do it.  And these guys did all they could."
East stopped the inside game, shut down the passing lanes, and prevented OG from back-to-back scoring possessions for the majority of the game.  After a 16 minutes of frustration, the big highlight of the first half was OG's last possession before the horn when Colin White flushed a three-pointer from the wing with a hand in his face.  The Titans trailed at the break, 30-21.
Some of that size disparity went away in the third quarter, however, when the 6'10" McCulloch was assessed his fourth foul at the 5:10 mark.  Hunter Stechschulte followed with an immediate three-pointer that gave both hope and momentum.  But on the ensuing possession East answered with one of their own to quell the temporary period of good feeling, taking a 37-27 lead.
Colin White would come back to hit a three…Levi Unterbrink hit one…and Caden Erford…but every time they cut into the East lead and momentum the Falcons found a way to answer, actually extending the lead to 48-37 by period's end.
They extended it more, to their biggest lead of the game (14 points) at the 5:44 mark of the fourth quarter.  Turnovers from East's pressure defense led to transition baskets, and a thunderous dunk by the Falcons' TJ Crumble had the Falcons' following, what there was there, into a frenzy.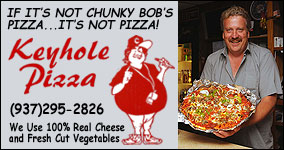 But OG kept fighting back, creating some turnovers with their own pressure…and they began to make shots and get to the foul line.  For the game they shot 45.8% from range (11 of 24), and it seemed to upset East who refused to play the clock with that lead…as if they resented being challenged.
And the more they ran the floor and scored the more time it left for OG to answer, hitting 8 three-pointers in the second half –  five in the fourth quarter.
But time, and the turnovers, and the stress of playing two games in two days the likes of which you don't see on a typical Friday and Saturday in the Western Buckeye League, took its toll.
"I'll never make excuses,"  said McGlaughlin.  "But we just don't see two teams like Africentric and Lutheran East on back-to-back nights in the WBL."
At one point they cut it to four points, before having to foul, and they sent Lutheran East to the line…where the Falcons and guard Anthony Bruce were automatic.
Colin White finished the season with one last resounding dunk, but it was little consolation as East saw the clock expire on their 67-61 win.
Colin White was again the talk of the arena, for his overall game and gutty effort to compete.  White finished with 18 points, Stechschulte had 14, Caden Erford had 10, Levin Unterbrink had 9 and Theo Maag finished with 8 points.
For East, Cody Head lead all scorers with 19, while TJ Crumble and Ronald Taylor each had 12 points apiece.
Ottawa-Glandorf finished second for a second year in a row, and little consolation as they're recognized as the best rural Division III team in 88 counties.  But that, too, was frustrating in light of finishing second.
And again, it's not that crazy to speculate that for the fact of size, OG not only competes for the title, but could have actually won it.
"They're very big and very talented,"  said Colin White, afterwards.  "Their guards are very good, they attack in the paint, and they're very active on both ends of the floor.  But that size…it puts them at a huge advantage.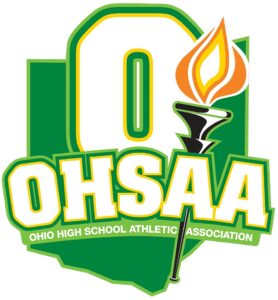 "We don't have that kind of size in Putnam County.  Every turnover we had was magnified, especially against a team like that.  Every one of them felt like three.  That's just the way it panned out."
But for the fact of the size of the dog in the fight, one could also say…that it's highly likely that Ottawa-Glandorf might not have beaten some other great teams…teams just like Lutheran East.
Like the Milwaukee Bucks, for instance.  Just an opinion.
But size matters that much!