Buoyed by a 29-0 third quarter deluge and a 35-0 run spanning 11 minutes, 30 seconds, Richmond Heights re-wrote the Ohio High School Athletic Association record book with a 70-26 rout of Convoy Crestview. The Spartans capped an unbeaten season and ran their winning streak to 49 games.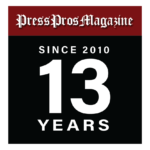 Dayton, OH – After watching Richmond Heights steamroll Convoy Crestview 70-26 in the Division IV state championship game Sunday, the Ohio High School Athletic Association officials must have been thinking what many media members were chattering about.
"Is there a classification above Division I that we can place this team in?"
The chasm between the state's No. 1 and No. 5-ranked teams was the size of the Grand Canyon.
In capping a 29-0 season, Richmond Heights became just the third team since the OHSAA added a fourth division in in 1988 to repeat as champion. The others were now-defunct Columbus Wehrle (1988, '89, '90) and Berlin Hiland (2011, '12).
"All of the championships are great," Spartans coach Quentin Rogers said. "I always tell the players that the main goal in high school is to leave a legacy. We want them to grasp that, embrace that and put it out there for teams (after) them. We just want to be mentioned with the greatest teams."
After having trouble with sixth-ranked Russia before emerging with a 66-51 win in the semifinals, Heights again stumbled out of the blocks.
The game was deadlocked at 16-all midway through the second quarter when the Spartans dropped the hammer. Sandwiched between a Crestview offensive foul call and two turnovers, Dorian Jones hit two three-point shots and dunked in transition.
Crestview (25-4) temporarily weathered the storm with a halfcourt shot by Mitch Temple at the buzzer to trail just 31-22 at halftime.
What ensued was a jaw-dropping 35-0 run over the next 11 minutes and 30 seconds, including a 29-0 third quarter. Per national rules, a rolling clock went into effect at the 1:45 mark of the third quarter.
Rogers finally cleared his bench at the conclusion of the run with 4:30 remaining.
"It was a competitive game in the first half, but we did a real good job in the second half executing the game plan and keeping the energy up," Rogers said. "We treat every half like it's 0-0. We ran some different defenses and found one that worked. We extended our 1-2-2 and ran some traps at different angles to keep them off balance. We had guys flying around. As for 29-0, well, our goal always is to hold opponents to a single-digit quarter."
The deluge was certainly disheartening to Crestview and its throng of fans that made up the majority of the 4,370 in University of Dayton Arena.
The Knights, who came in yielding 43.4 points and beat Richmond Heights 59-49 in a semifinal on the way to their 2019 state championship, had no chance once the Spartans locked into their 'A' game.
"In the first half, we did a good job handling their pressure and limiting them to one shot," Crestview fourth-year coach Doug Etzler said. "Things got away from us and snowballed. We knew they could do that. Going in, we knew we needed to keep it under 10 to give us a chance in the fourth quarter. Pressing was not part of our game plan."
Jones scored 25 points and made four steals to pace Heights, which ran its win streak to 49 games. Jeremy Wilson added 12 points and nine rebounds.
The Spartans went 11 of 24 (45.8 percent) from three-point range and committed just four turnovers. They recorded 14 steals and forced Crestview into 18 turnovers.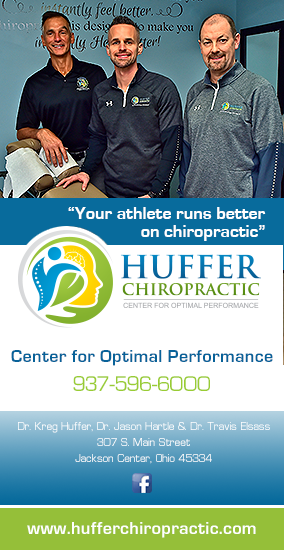 "We had an excellent game plan from the jump and once we got in our groove, we never took our foot off the gas," Jones said.
Richmond Heights benefitted from a brutal schedule that included the likes of Division I powers Lakewood St. Edward, Solon, Lyndhurst Brush, Fairfield and Hilliard Bradley, Division III state qualifiers Cleveland Heights Lutheran East and Harvest Prep.
"We played a very interesting schedule against teams with a variety of styles," said Rogers, who coached All-Ohio Red to three national AAU titles before coming to Heights. "We want to test ourselves with the hope it pays off at the tournament."
The dynasty isn't about to end anytime soon. Richmond Heights graduates just one senior, who only when the bench cleared.
Etzler hoped that the crushing defeat wouldn't define Crestview's otherwise great season.
"The main thing I want is for our guys to leave here with memories of our state tournament run," he said. "They're hurting right now. Obviously, things didn't work out the way we wanted today, but being able to win the regional championship and get a win will provide a lot of memories. We wanted an opportunity to play for a trophy and we did that."