Ohio State came away from the NCAA Wrestling Championships with some satisfactory consolation prizes…a trophy to mark its fourth-place finish and more than half its wrestlers securing All-American status.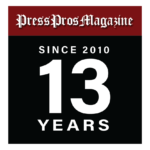 Tulsa, OK – The message sounds harsh only because it was, but what Ohio State coach Tom Ryan told his seniors before the final day of wrestling in their careers, however blunt, was still true.
Actually, it was more than just true…it was brutally true, and in hindsight probably helped bring about the trophy OSU claimed at the NCAA Wrestling Championships.
"I wasn't picking on these guys, but I certainly pointed something out to our seniors on Friday," Ryan said. "I told them, 'You're standing on the legacy of men before you, who have done this. But you guys haven't done anything. Yes, you work hard. Yes, you're great men. But you have not won a trophy.' "
Ryan wasn't speaking about seniors Kabel Romero, Ethan Smith and Tate Orndorff failing to win individual titles during their careers. He was tweaking them about never being contributors on a team that finished among the Top Four – the cut-off by the NCAA for awarding a team trophy.
OSU's previous Top Four showing, a second-place finish in 2019, came before any of OSU's seniors were regulars in the lineup.
Now, that's a box the three have checked, after the Buckeyes used All-America finishes by five wrestlers to take fourth behind Penn State, Iowa and Cornell.
"The guys wrestled really well," Ryan said. "I'm really proud of them. We always want more. But you have to learn to be happy with what you get."
Had Sammy Sasso been able to upset Yianni Diakomihalis in the championship match at 149 pounds, OSU would have slipped in front of Cornell to finish third.
Sasso was seconds from completing one of his signature moves, a spin out of a single-leg takedown attempt into a two-point takedown for him, when the horn blew on Diakomihalis' 4-2 victory and fourth national championship.
That makes Diakomihilas only the fifth wrestler in NCAA history to win four titles, although his final two wins followed a two-year competitive gap after wins in 2018 and 2019.
Sasso has now finished second twice in his career and made All-American four times, with one season of eligibility remaining.
"It was a match of very, very similar style wrestlers," Ryan said. "If Sammy had a few more seconds, he would have scored. He came out the back and it looked like he had two. Time just ran out on him. It was an unbelievable match of two great technicians."
Romero was ecstatic about finishing third at 184 pounds, the best showing of his three-time All-American career, which ended with a final-seconds takedown of North Carolina State's Trent Hidlay, who was seeded second in that weight class.
Hidlay had won both of his previous matches against Romero, one last year at the NCAA and earlier this year at the Cliff Kean Invitational in Las Vegas.
But this time, locked in a 1-1 tie late in the third, Romero shot in on Hidlay's right leg as the clock ticked toward expiration. When the buzzer sounded, Romero pumped his right arm arm in triumph as the two untangled, believing he had established control for a winning takedown.
"I knew I had both of his feet and it was a takedown," Romero said. "But you never really know. I had both feet and I was pretty sure, so I was pretty excited, but I had to keep composure just in case they didn't call it."
Officials confirmed the takedown after review, allowing Romero to do something Smith did in his seventh-place match an hour earlier – walk off a winner in the final match of his career.
"That's an amazing feeling," Romero said. "Ethan is my guy. He's one of my best friends. We're proud to both go out with a win. The best part is knowing we helped the team out a little more to get that trophy."
Romero, Smith (seventh at 174), Dylan D'Emilio (eighth at 141), Jesse Mendez (sixth at 133) and Sasso earned Top Eight finishes in their individual weight classes to gain All-American honors.
Romero entered a No. 5 seed. D'Emiolio was No. 17, Mendez No. 13, Smith No. 6 and Sasso No. 2. Orndorff was No. 16 and lost in the match before the All-American round by a 2-1 margin to No. 5 seed Cohlton Schultz of Arizona State.
"All of our guys wrestled above their seeds," Ryan said. "Ethan Smith's win in the Blood Round was huge, because he beat a kid from Missouri and we were trying to hold them off for fourth. He not only beat the Missouri kid, he kept wrestling and got us bonus points. That was huge."
Likewise, Mendez came up big, bouncing back from a loss in the second round to become one of just three freshmen to make All-American, and one of only five wrestlers to make All-American after losing that early.
Mendez was in peril early Friday morning when officials awarded a winning takedown to Michigan's Dylan Ragusin in Sudden Victory. Ryan challenged the call and won, extending the match, which Mendez then won with a takedown.
In the next round, Mendez trailed Lucas Byrd of Illinois with seven seconds remaining, but upon a re-start shot in and finished for a winning takedown.
"Never is a strong word," Ryan said. "But I've been doing this for 30 years and you rarely see that happen."