A bounce-back performance Friday put Ohio State in position to salvage a Top Four finish in the NCAA Championships, with Sammy Sasso in range of his first individual national title.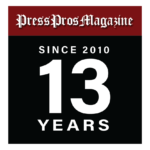 Tulsa, OK – It's the unrelenting nature of the NCAA Wrestling Championships to allow no time for reflection and less for self-pity, so Ohio State senior Kaleb Romero had nothing close to an appropriate respite following the evaporation of a lifelong dream.
A 4-1 loss to two-time defending champion Aaron Brooks on Friday afternoon in the quarterfinals meant Romero wouldn't win a title he envisioned since before his four-time state championship run began at Mechanicsburg High School.
But wallow in that regret more than a few hours and Romero wouldn't even make All-American for the third time in his career, nor would he do Ohio State's drive for a Top Four finish any good, either.
"It obviously stinks, because my goal was to win a national title, so that hurts really bad," Romero said late Friday night. "But right now, I'm on top of the world."
That's what a couple major decisions in the Blood Round – that portion of the loser's bracket where you win and make All-American or you lose and go home with nothing – can do for a wrestler.
Romero bounced back from his defeat – the closest match anyone has given Brooks in the tournament – to defeat Drexel's Brian Bonino, 15-6, and North Carolina's Gavin Cane, 11-3.
In so doing, Romero scored bonus points for the Buckeyes, who will begin the third and final day of the championships in fourth place with 62 points, two back of third-place Nebraska.
Ohio State rallied into that position with second-seeded Sammy Sasso reaching the Saturday night final at 149 pounds and four of its six Blood Round wrestlers winning at least one match Friday night to ensure a Top Eight finish and the accompanying All-American status that goes with it.
Sasso edged Northwestern's Yahya Thomas in the quarterfinals, 2-1, on riding time and then avenged an early-season loss to Arizona State's Kyle Parco, the No. 3 seed, by claiming a 14-2 major decision in the semifinals.
Sasso, a four-time All-American, will face three-time NCAA champion Yianni Diakomihalis of Cornell for the title.
Besides Romero getting his third All-American honors at 184 pounds, Ethan Smith also gained his third at 174, while Dylan D'Emilo and Jesse Mendez achieved a podium finish for the first time.
Mendez, a true freshman, persevered through a second-round loss to No. 4 seed Michael McGee of Arizona State to gain a rematch with McGee on Saturday morning at 133.
Mendez, seeded 14th, did that by winning four matches in the wrestle-backs…two by fall and two in tiebreakers.
D'Emilio, the No. 17 seed at 141, flirted with forcing Sudden Victory in his second-round loss to top-seeded Real Woods of Iowa, who has since reached the championship.
D'Emilio came excruciatingly close to a tying takedown in the final seconds, but officials denied his apparent control on the edge of the mat and overruled an Ohio State appeal after the match ended.
Rather than fret, D'Emilio bounced back with two wins to get into the Blood Round, then upset third-seeded Cole Mathews of Pittsburgh.
D'Emilio will wrestle for seventh place Saturday morning against Parker Filius of Purdue. Smith will do the same against Peyton Mocco of Missouri.
Mendez and Romero can each place as high as third if they win twice on Saturday.
Both will be lifted by the momentum they gained with their strong showings on Friday.
It's my last time here," Romero said. "I had to pick myself up right after losing and think about our team and go out and make it the next best thing. That's third place, so that's what I'm trying to do."
He may get a win by injury default in his morning match if Oregon State's Trey Munoz cannot compete. Munoz lost in the semifinals Friday night to top-seeded Parker Keckeisen, 4-1, but suffered a left knee injury late in that match.
Romero knows all about that sort of injury, having hurt his right knee late in a 3-2 loss to Brooks during OSU's dual with the Nittany Lions on Feb. 3.
Romero didn't wrestle competitively for five weeks after that, and still wasn't himself when he returned two weeks ago at the Big Ten.
That much was clear from his 12-2 loss to Brooks there, but his much narrower loss to him Saturday – a match that tilted on a late second-period takedown – shows Romero is much closer to his old self.
"I'm still not 100 percent, but I'm as good as I can be right now," Romero said. "I just keep telling myself before I go out, 'This is the last time I'll ever do this. Cherish the moment and don't hold anything back.'"
That mantra also fits the Buckeyes, who held a Top 10 ranking all season, but aspired to achieve a Top Four finish in the NCAA team standings.
They trail Penn State (116.5), Iowa (77) and Nebraska (64) entering the final day, with Missouri (55) seven points back of OSU (62) in fifth place.
"We're super close in the team race," Romero said. "Jesse, Dylan, all those guys won their matches and that's huge for us. I was so amped up, so excited to go out there and wrestle and compete hard, and I'm still so excited for us.
"That's been our goal since the beginning of the year, so it would be amazing to go out with a team trophy with these guys in my last year. I'm really excited for that and I hope we can come out and have a big day so we can do that.