Russia saw its emotional season derailed by a bigger, quicker Richmond Heights whose sole purpose was to advance to the title round on Sunday.  The Raiders gave it all they had along the way, while playing for something far more precious.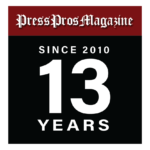 Dayton, OH – It came to an end, finally.  Though no one wanted it to, and when it happened it was pretty much understood that it was never solely about just playing one more basketball game.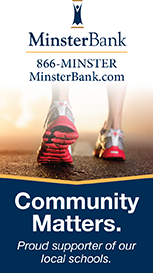 But it did end.  Just like any chapter of life that you live, whatever the purpose, knowing that eventually that it's going to close while another chapter begins.
The Russia Raiders saw their magical, emotional season come to an end Friday night at the hands of the Richmond Heights Spartans in the semi-final round of the Division IV state tournament…66-51.  Fifteen points, officially, but to everyone from  Russia, Ohio and Shelby County that was there…5, 15, or 50 points, it didn't really matter.  They were playing for a higher purpose, and there is no point spread in matters like that.
"I told our players before the game that they had had a tough loss before the season, and that they were going to be a resilient team,"  said Richmond Heights coach Quentin Rogers, well aware of Russia's season-long tribute to the late Dave Borchers, the Raiders' coach.  "I warned them…when you're playing teams that are playing for something bigger than a championship it triples the impact of a regular tournament game.  And I think that's what you saw tonight."
They proved they belonged, playing against a bigger, quicker team that frankly brought question to what really 'is' Division IV;  and how do players like that get there?  But another topic, for an other column, and another time, perhaps.
Playing for a higher purpose, they attacked Richmond Heights from the outset.  They hustled, playing like they'd never played before every time they charged the rim.  Daring, because they knew they were going to get knocked down, and likely without a call.  Such is state tournament basketball.
Hayden Quinter led them with 10 first half points, and finished with 17, fearless to put his body on the line at either end of the court.  They led 13-8 by the end of the first quarter, while giving as good as they got on the physical end of things.  Turnovers had been a concern, but in fact, it was Richmond Heights who turned the ball over, allowing Russia added touches and opportunities to get to the rim.
"We came out flat,"  said Quentin Rogers.  "Sometimes we take too much for granted."
Or sometimes basketball, by itself, simply isn't high enough purpose.
But purpose or no it was ultimately too much, and the effort was simply more than a deficiency in size and athleticism could stand for four quarters.  The wear and tear began to take its toll in the final two minutes before halftime.  Russia turned the ball over twice.  Heights capitalized in transition, hit a couple of threes to ignite an 8-0 run, and took the lead into halftime, 27-25.
"We were gassed,"  admitted Brayden Monnin, who finished with a game-high 20 points.  "I couldn't get my breath by halftime.  That's the hardest we could play.  We were all sitting in the locker room huffing and puffing."
Heights came out in the third and immediately scored on a thunderous dunk by Jeremy Wilson.  Emotionally, it set off a feeding frenzy, as Heights turned up the pressure with its defense, as turnovers continued to mount up.
Still, Russia found another gear, came back from a 3-point deficit to tie, only to have a Quinter turnover before the end of the quarter help Heights to one more runout and score.  They led 41-38 after three.
It is a team of shooters, and once Heights got over their first half doldrums they began to find the range from behind the three-point arc.  Just 3 for 11 in the first half, they were 4 of 9 in the second half and Dorian Jones opened the fourth quarter with a rainbow from the wing that quickly pushed the score to 44-38, their biggest lead of the game.
Russia – Quinter and Monnin, principally – kept attacking the rim, getting fouled, and getting to the line.  But again, the wear and tear.  The Raiders got there 17 times for the game, and hit just 10 (58%).
And the turnovers…Richmond Heights' pressure wore them down.  The lead, off points from transition and a couple more threes, grew to 53-42 by the 4:00 mark of the fourth quarter.  Zane Shappie would reel them back in with a deep three-pointer from the corner, but Heights smelled blood at this point, like a shark circling its victim.
It was double digits by the 2:00 mark, and still Quinter, Shappie, Monnin, et.al,  were trying to make them earn it, even on spent legs.  And when Spencer Cordonnier finally paid tribute to his starters – the regulars – by taking them out, the crowd began to rise in tribute to their effort during the final minute.
The final score grew to 66-51, but no one beside Convoy Crestview seemed to notice.  They'll play Richmond Heights on Sunday for the Division IV title.
Afterwards, as Heights beat it for the locker room, Cordonnier brought his team in a circle, smiled, and reminded them privately of how proud he was…simply to be their coach – to be one of them.  To have played for that higher purpose.
"I always think we're going to win every night,"  Quentin Rogers would later say in the post-game press conference.  "But they played hard.  They didn't make it easy."
"Everyone believed in us here tonight.  They have all season,"  said Hayden Quinter when it was his turn at the microphone.  "And the way we play defense we can play with anybody in the state.  So we just went out there and played like dogs.  That what we did.  They hit some late threes and we couldn't come back from that."
Brayden Monnin talked about their emotional advantage.
"The crowd was amazing,"  he said with a tired smile.  "Every time we looked up the whole crowd was standing, cheering for us.  Every time we made a big shot the whole gym would erupt.  It gave us a big advantage."
But it wasn't enough, and in the end…that higher purpose, you know.  There's a reason why Richmond Heights is unbeaten, even against the Division I schedule they play to prepare for emotional hurdles like this one.
"These guys really bought into practice this week,"  said Spencer Cordonnier.  "That we could play with these guys.  And I didn't realize that we had 22 turnovers, but obviously if we had half that many it would have made a difference in the game.  But one thing was sure all year.  We were going to fight, and we'd have a game plan.
"Everyone of these guys – all of them – practiced every single day.  Us, as coaches, never had to remind or up the ante on getting them to work hard.  Last summer Dave (Borchers) and I talked about this group being something special.  And they were."
That higher purpose, of course, will be with the Russia Raiders for years to come.  This a team of sophomores and juniors, with few seniors leaving, and the reminder will always be there, along with the memory of what they did against incredible odds at the state tournament.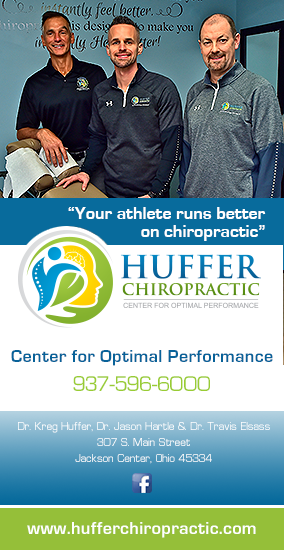 "I told my wife,"  said Cordonnier, his eyes beginning to redden.  "I'm tired of talking about the accident.  After every single game…and we won 25 games this year."
They more than fulfilled what Dave Borchers would have willed for them.
They proved they were special, that they could play with anyone in the state.  And if physical play can wear you down, so too, can the mental toll of all those games with desire to live up to a promise, and a purpose.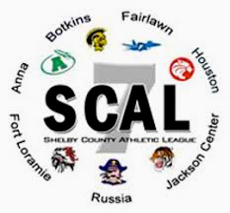 No one left when the horn sounded to end the game.  They all stood, stayed, cheered, and one more time showed their love for a team and its coach.  Someone said five minutes, but no one really counted.
It didn't work out to a fairy tale end, but it didn't seem to matter.
Life is about memories.  And no one is going to forget this one – 25 and 4, sectional, district and regional champs.
The champions of Russia!