It took double overtime, but Ottawa-Glandorf moved on to the Division III final on Sunday with a thrilling finish, 48-47 win, in double overtime to knock out Columbus Africentric.
By Jeff Gilbert for Press Pros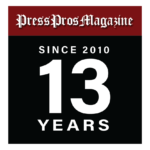 Dayton, OH – The respect between Ottawa-Glandorf all-state junior Colin White and Columbus Africentric senior Mr. Basketball nominee Dailyn Swain is born out of games like Saturday morning.
When it was over, the two best Division III players in Ohio stopped for a long hug in the handshake line. White told Swain to go be great at Xavier. Swain told White to go win it all tomorrow.
They said nice things about each other in the postgame news conference.
As they passed each other going in and out of the interview area they said encouraging things to each other again.
And when Swain walked past White, who was being interviewed, on his way to the locker room, they showed each other one more moment of respect.
They dueled in the Division III semifinal last year, and White's team won. He scored 31 points and Swain scored 32. This time, back under the bright lights of UD Arena in another state semifinal, they guarded each other most of the 40-minute game.
White scored 24 points. Swain scored 21, and almost 23 if not for a few tenths of a second.
When the buzzer sounded to end the second overtime, the ball was in Swain's right palm. His underhand layup was good but too late. And victory was finally in the grasp of Ottawa-Glandorf, 48-47.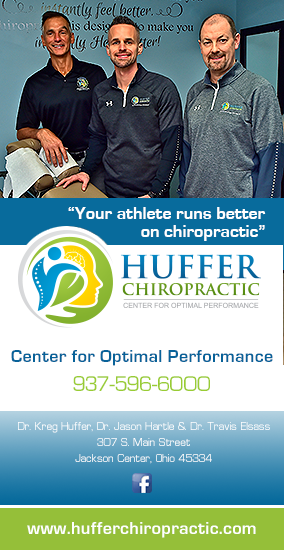 "They say football is a game of inches – in high school basketball it seems like it's a game of tenths of seconds," Africentric coach Michael Bates said. "We're talking about a couple of tenths of seconds and that game could be a totally different outcome."
Instead, it's the Titans who will play for the state title again Sunday at 5:15 against Cleveland Heights Lutheran East, which lost in the semifinals last year. The Titans own three state titles, the last coming in 2013. East has three titles with ones in 2017 and 2021.
"The opportunity to play in the state tournament is something that these guys talk about from the time they can walk," O-G coach Tyson McGlaughlin said. "Their dads played in this program, their brothers and it goes on. We just talk all the time about doing everything within your power to give yourself an opportunity."
The Titans (25-3) had to deny Africentric one final opportunity to have Sunday's opportunity.
The score was tied 47-47 and White and his teammates were holding for a final shot, which obviously was supposed to be his. As he started to dribble toward the basket he was fouled by an Africentric player who tried to tap the ball from behind.
White, an 80% free-throw shooter, missed the first shot.
"Just to breathe and relax my nerves and knock down a shot," White said was his thought after the miss. "I've had a million free throws in my life, and this is just another free throw."
He made the second – the only point by either team of the overtime.
Africentric called timeout to set up a play with 4.9 seconds left. But they need at least 5 seconds. Swain, the Xavier-bound 6-foot-8 guard with an even longer wingspan, got loose with the help of a screen, dribbled the length of the floor, hesitated on the right wing with two defenders in his way, then got to the basket and made an underhand layup that was soon enough to change the outcome.
For Ottawa-Glandorf, it was the most important three-tenths of a second, give or take, of their season. The officials checked the replay, but the quick decision was what everyone already knew. Swain's shot was late.
"Just trying to fly a couple guys out, and he did a Euro step, and I swear he went from the three-point line into the paint with one step," White said. "Just trying to stay in front of him and force him to take a contested jumper, which we didn't, but luckily the time ran out."
The Titans dodged two other outcomes that could have kept them out of the final. They were holding for the last shot of regulation with the score tied at 41 when White's pass was intercepted with eight seconds left.
The Nubians took off, but the Titans got back quickly. The ball was knocked loose and White dove headlong to bat the ball back up the floor. The Titans got the ball, but a half-court shot hit the top of the backboard.
"I made a turnover and it's now or never," White said. "They either get a layup or I'm stopping them. Coach says you gotta give some skin to win this game. It was my time to give some skin and propel it to an overtime."
O-G led 47-41 in the first overtime, but that lead didn't last. A 3-pointer, a free throw and a layup tied the score with 52 seconds left.
The Titans again tried to hold for the last shot. Another pass went awry, and the Nubians had the ball back with 32 seconds left. They called timeout with 12 seconds left to set up a play for Swain that never materialized.
Bates said Swain was supposed to get to the middle of the floor and have options, but the Titans forced him toward the right sideline. Swain was left to settle for a long 3-pointer that he missed, sending the game to the second overtime.
"I thought they settled a little bit, but I also thought we were heavy in the gaps," White said. "To him it probably didn't look like there was much opening and he had to take a long contested three. That's the shot we wanted him to take. We didn't want them to get into the paint with those go-go gadget arms and finish the layup."
Instead, the Titans did the finishing. They found ways to make plays even when it seemed like Africentric's defense would force far more than the 13 turnovers it created.
White played strong, got a couple dunks and handled the pressure with the exception of the turnover at the end of regulation. Theo Maag, a 6-7 senior, provided a needed boost with 14 points he had to work hard for inside and 11 rebounds.
"Theo has been our X factor," McGlaughlin said. "Theo today was that presence in the paint that we desperately needed. They put so much pressure on Colin out on the perimeter."
Maag's big day happened despite foot pain this past month due to plantar fasciitis.
"I'll be 100% honest with you, two years ago Theo doesn't play in this game," McGlaughlin said. "From a mental standpoint, I don't think he would have went. He's gotten so much tougher. He's taken to that initiative that he's going to play the next level and hopefully – coaches out there – he should get that college taken care of. He's put the time in, and I'm just so proud of that."
Almost lost in all of the last-second plays is the fact that O-G trailed by 12 points early in the third quarter. But White started the comeback with a 15-footer and hustled back to block a layup.
Africentric still led by nine and appeared to be holding for the last shot. But they shot and missed from 15 feet with 23 seconds left. The Titans, successfully this time, held for the final shot and White made a 3-pointer at the buzzer to cut the deficit to six. His layup with 6:15 left in regulation put the Titans up 35-34.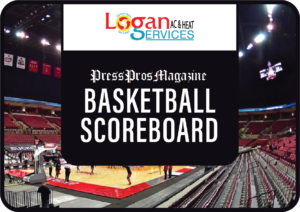 "We're guys that aren't going to go down without a fight," White said. "We fought back to find the rhythm on the offensive end and get stops and rebounds. That was the main thing."
With Swain's career ending at end of a two-year run to state, Bates was asked what he expected to reflect on in the days and years to come about his team.
"Great question," he said and then took a long pause. "They made me love basketball. … They made me love basketball. That's it. I love basketball … and they helped me fall in love with basketball."
Even when you need more a few tenths of a second more.