The temperature was 36, the wind chill factor was 27, the wind was 17 miles per hour, but that didn't stop Ohio State and the University of Dayton from playing a competitive baseball game in OSU's home opener, a 7-2 win when the Buckeyes broke a 2-2 tie with five runs in the seventh inning.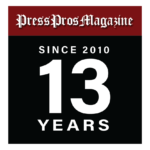 Columbus, OH. — It isn't true that the Ohio State and University of Dayton baseball players wore ear muffs under their batting helmets Friday night in Bill Davis Stadium.
They should have.
The temperature was 36 degrees with a wind chill factor of 27 and a 17 miles per hour wind when OSU left hander Isaiah Coupet threw his first pitch.
In a bizzare move, they canceled Saturday afternoon's game before they played Friday's game, due to a forecast predicting bad weather.
How much worse could it have been than Friday night's Freezer Bowl, Ohio State's home opener in the world's largest igloo.
With some crafty weather-forced adjustments from OSU pitcher Isaiah Coupet and some timely hitting by center fielder Kade Kern, the Buckeyes avoided frost bite and won, 7-2.
It was Ohio State's sixth straight win, lifting its record to 10-6, dropping Dayton to 4-12.
After Coupet retired the Flyers 1-2-3 in the top of the first, it took the Buckeyes only two batters to put a pair of runs on the scoreboard.
UD left hander Mark Manfredi walked Trey Lindsey on a full count and Kern launched a home run over the left-center field wall, his third homer and 13th RBI.
Coupet entered the game with a 0.50 earned run average, but the Flyers put a severe crimp into it in the third inning. Carlos Castillo reached on an infield single and Ben Jones lifted one toward right field and the stiff, frosty wind carried it over the fence, tying it, 2-2.
From there it turned into a battle of southpaws pitching in North Pole conditions and it stayed 2-2 until the Buckeyes came to bat in the seventh.
That's when it all froze over for UD's Manfredi and two pitchers that followed.
A five-run inning began when Mitchell Okuley lobbed a perfectly placed blooper that plopped between three defenders in right field and he turned it into a hustle double.
Kern, a junior from Archbold, contributed a two-run double, a hit that broke the game open and was bigger than his first-inning home run.
"It was a cold one, but it felt good swinging the bat," said Kern. "I like it. A lot of teams are not used to playing in the cold, so we have an advantage. We're used to it."
His first-inning home run, his third this season, came when he guessed with UD pitcher Manfredi and guessed correctly.
"A fastball," said Kern. "He threw me three or four in a row, so I kinda knew he was going to throw me another one."
Kern's two-run double in the seventh to the opposite way lifted his batting average to .300 and he said, "The double also was a fastball, low and away, a good pitch to stay on. That was definitely a big one, a tight game. It was a good swing."
Coupet, a junior from Flossmoor, Ill., pitched seven innings and gave up two runs four hits, walked one and struck out 11. And he didn't need a pitch clock to speed him up. The chill of the night prompted him into quickness.
"I try to keep everybody hot by pounding the zone," he said after pushing his record to 3-and-1 with a 1.08 ERA. "Work fast and be out there as short as possible."
Coupet befuddled the Flyers early with a fastball and slider, then mixed in a changeup later in the outing. "Not many curveballs," he said. "It was cold and I couldn't really feel my hands. So I just pounded the zone with what I had."
And what he had was the Flyers nibbling out of that hand he couldn't feel.
The chill factor didn't bother OSU coach Bill Mosiello as he sat in the dugout in a bulky jacket with the collar turned up. And as a former minor league manager, he has endured it before.
"I managed in the Eastern League and the Eastern League is freezing," he said. "Being in Trenton, N.J. and Cedar Rapids. . .well, I'm not gonna tell you it wasn't my favorite day, but good pitching and clean defense is a good day for me."
Despite what had to be numb hands, the Buckeyes did not make an error.
"The way the game works, if you're pitching and throwing strikes and working fast, they're ready to play defense. That's been the big thing for us, to play clean baseball, minimize the free bases for the opponents. We did a very good job today with that."
Of his starting pitchers, Mosiello is most impressed with no free passes, no walks. . .just one from his starting pitchers in the last three games.
"Our guy (Coupet) was awesome," he said. "But misfortune (on the two-run homer," he added. "I thought it was a pop-up and, 'Oh, wow, we're out of the inning,' but the next thing you know it's up in the jet stream and he deserved better than that. He still got the win and two runs against him is a lot, but we'll take it."
UD coach Jayson King saw his Flyers hang tight until the five-run seventh yanked it away from them.
"The bullpen didn't do it's job today," said King. Manfredi pitched six innings and held OSU to the two runs until he loaded the bases in the seventh. The bullpen ushered all three home and two more.
"A couple of plays we could have made with that pop-up (the inning-opening bloop double by Okuley) and then getting off the mound on a bunt. That all compounded that big inning.
"I like the way our guys are playing, we just have to execute better," he added. "Their pitcher is very good, threw a lot of strikes, has a good mix to keep guys off-balance.
"I told my guys, 'You are going to run into guys like that on Fridays and you have to find a way to win, 3-2.' You're not going to score alot of runs off guys like that.
"Two runs against a guy like (Coupet) should keep you in the game for a long time if your guy is doing the job," said King. And Manfredi more than did his job. "The bullpen just didn't do what it needed to do."
The Saturday game is off, but the two teams are scheduled to try to defrost Sunday afternoon at 1 o'clock. "We need execution, that's all," said King. "The competitive level is high. The focus on being in the game is extremely high, now we just need to execute plays on defense and get a big hit."