With its best player sidelined, Harvest Prep faced an uphill climb against tall and talented Lutheran East. After a sluggish start due to its over-reliance on the three-point shot, East finally went inside and buried the Warriors.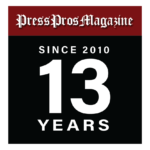 Dayton, OH – Midway through the second quarter of a Division III state semifinal Saturday, Harvest Prep coach David Dennis was feeling pretty good about his team. The Warriors led physically-imposing – and heavily-favored – Cleveland Heights Lutheran East, 20-18.
It was about that time that Lutheran East coach Sam Liggins laid into his team on the sideline, imploring his players to quit settling for rushed three-point shots.
"Stop shooting jumpers," he told the players. "They can't guard you."
That became rather obvious during the Falcons' ensuing 13-0 run that paved the way to a 65-44 rout of undersized, short-handed Prep Saturday at University of Dayton Arena.
In 6-foot-9 junior Jesse McCulloch and mega-talented 6-7 freshman T.J. Crumble, Lutheran East boasts perhaps the most imposing front line in the state, regardless of division. Six-three senior guard Cody Head, the team's leading scorer and a Division I recruit, poses matchup problems. Liggins also brings 6-7 and 6-5 players off the bench.
"I was happy with them sitting out there shooting threes," Dennis said. "That was our goal coming in, to allow them to take those. When they started getting the ball inside and rebounding, we were in trouble."
Crumble scored 23 points on 11-of-15 field goal shooting and grabbed 11 rebounds. Head added 13 points and four assists, and McCullogh totalled 11 points and 12 boards.
But here's the most eye-popping statistic: Lutheran East outrebounded Harvest Prep 38-13.
"By shooting a lot of jumpers, we were playing to their strength," Liggins said. "They're small and scrappy and had the speed advantage. When we miss a long three, they have a much better chance of getting the rebound and going back to the other end. Once we got settled down, the game changed."
And did it. The run expanded to 30-8 before the benches were cleared early in the fourth quarter. The Warriors went a stretch of 12 minutes with just two field goals.
Extrapolating Prep's problems was the fact that its best player, 6-5 Nyelle Shaheed, was ruled ineligible by the school Thursday due to what Dennis called, "personal reasons." Some close to the program indicated it was an academic matter.
Losing his 15.9 points and 6.3 rebounds per game – and perhaps more important, his height and experience as a four-year starter – was a big jolt.
Third-ranked Lutheran East (21-5), which will face top-ranked Ottawa-Glandorf (25-3) in the state title game at 5:15 p.m. Sunday, shot 54.9 percent from the field. Prep shot just 35.7 percent.
Brandon Roddy scored 17 points (10 in the first quarter) and Zyaun Hutson added 11 to pace Harvest Prep.
"We just didn't have the size to match up with them," Dennis said. "Things really compounded themselves when we didn't shoot the ball well. As a No. 5 (district) seed, nobody expected us to be here. We're thrilled with the season we had."