It's not all shooting and drills this week as high school and college athletes prepare for their respective post-season tournaments.  A growing number of them are taking care of themselves with a tuneup…from their local chiropractor.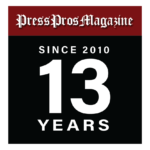 Columbus, OH – About two years ago I got a call from Dr. Kreg Huffer, an associate, hunting partner, and one of the more renowned chiropractors in Ohio.  Huffer has an office in Jackson Center where I drop in often on my way to, or from, an event I'm covering on a specific day.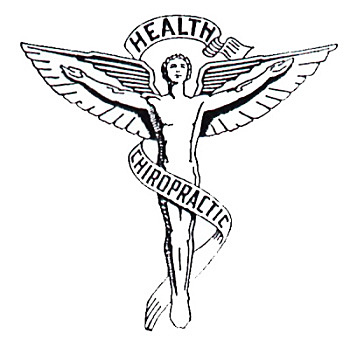 "Can you stop by around 11 am?"  he asked.  "I have someone coming in that you might be interested in meeting."
He had me, hook, line and sinker…because a lot of people come to see Kreg Huffer, from near and far.  You never know who you'll find in the 'coffee' room in the back of his office.
When I got there he took me to one of the treatment rooms and introduced me to University of Michigan basketball player Zavier Simpson, whom I had just seen play the previous week at the Schottenstein Center in a Michigan win over Ohio State.  Simpson grew up in Lima, where he developed contacts with Huffer through other athletes, and regularly made the trip from Ann Arbor (or home) to get, in his words, "Tuned up."
Simpson is not unique – not alone.  Huffer, along with associate practitioners Dr. Travis Elsass and Dr. Jason Hartle have a reputation among a number of high school, college, and professional athletes for helping them perform to their optimal level, to the point of making house calls…or more accurately, arena calls.
From Ohio State alone he lists Justin Ahrens, Duane Washington, and Kyle Young among his past clients.  From Iowa, former Hawkeye forward Jarrod Uthoff (a former NBA player currently playing in Japan) is a frequent visitor.  NCAA wrestlers like Iowa's Alex Marinelli, and an assortment of area high schoolers make the 'Huffer habit' part of their regular preparatory routine.  His reputation in central Ohio is such that he and son Dillon, a third generation chiropractor, opened an office on Commerce Parkway, in Dublin…in addition to the Jackson Center and Osgood office.
Chiropractic is hardly new to athletes who understand its unique virtues.  Dr. John Shore, in Medway, invited me down to his office years ago to meet Yankees outfielder Paul O'Neil, who grew up in Columbus and regularly visited with Shore when he was back in Ohio.  Like Zavier Simpson, he was there to get tuned up.
"It's no surprise at all,"  said Huffer recently, detailing the number of athletes who frequent chiropractic care to help expedite healing of sprains and ligament pulls…and worse.
"When the body is properly aligned and in balance, things heal quicker,"  he adds.  "That's why we like to say your athlete runs better on chiropractic care in our ads.  It's why we promote chiropractic as a means for optimal performance."
"Structure and function are two indispensable elements of athletic performance,"  adds Dillon Huffer.  "Structure determines function, and while stretching and rehabbing a joint is important, if structure is not sound neither is the function.  Look, it's why so many professional athletes have a chiropractor on their speed dial.  You can't negotiate with the law of nature, and they become aware after years of stress from daily activity."
In fact, one study from an NFL medical team states that the average NFL player puts the same amount of physical wear and tear on his body in a period of three years as the average non-athlete adult does in an 80-year life span.
"But the human body has a remarkable capability to regenerate and heal…'if' it's allowed the privilege of proper structural alignment and integrity of our nervous system,"  adds Dr. Kreg.  "And nearly all of us have at least some degree of spinal degeneration inherent with our daily lives."
According to the American Journal of Neuro Radiology, 96% of 80-year-olds suffer from degenerative spinal disorders.
The Chicago Institute of Neuro Surgery lists that 85% of 50-year-olds have structural degeneration, 37% of 20-year-olds, and an estimated 9% of 10-year-0lds.
"It's not a matter of if, but when it impacts the quality of life,"  he declares.  "It's the number one cause of disability in the United States."
You might remember Ohio State's Kyle Young missing time during the 2021-'22 season due to back issues.  It was chiropractic, and Huffer, who quickly put him on the road to a speedier recovery.
The Ahrens brothers, Justin (Ohio State) and Kyle (Michigan State), from Versailles, have been chiropractic patients for years.  When Anna's McKane Finkenbine went down last year with an ankle sprain during a critical period of the Rockets' season, Huffer had him back and playing ahead of schedule.
And since that introduction to Zavier Simpson in February of 2020, you notice more and more high school athletes preparing for 'optimal performance' by chiropractic methods…and some competing at this week's boys State Tournament, like Pickeington Central's Gavin Headings.
"Why would you not want to perform at your best, when the road to doing so is a simple, natural process?"  adds Dillon Huffer.
Now you know some…who do.