Uber-athletic Akron Buchtel wreaked havoc with its full-court and half-court defensive pressure, getting into transition early and often to ruin Ready's magical run to the Final Four. The Griffins scored 40 points in the paint in the 60-50 win.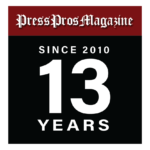 Dayton, OH – Bishop Ready came into the state tournament allowing opponents just 39 points per game. Only two teams all season managed to hit the 50s, and both came in lopsided wins.
Athletic, up-tempo Akron Buchtel came in scoring 71 points per game.
Something was bound to give in this tantalizing Division II state semifinal matchup of polar styles.
"People recognize that we're athletic, but even though we're a bit undersized against most of the people we play, we're a strong team as well," Buchtel coach Rayshon Dent said.
Riding a wave of steals and forced turnovers created by its full-court and half-court pressure, Buchtel scored 40 points in the paint on the way to a 60-50 win over Ready before a crowd of 4,078 in University of Dayton Arena.
Coming in at 28-0, the Silver Knights were ranked No. 1 in the Associated Press state poll almost all season. The Griffins never cracked the top 10. But it was apparent that Ready hadn't faced a team so physically gifted.
"Without even looking at the stats, I can tell you the biggest factor in the game was their points off our turnovers," Ready coach Tony Bisutti said. The disparity was 20-6.
"It was nothing we really didn't expect, but we were a little lax coming out. It seemed like every critical possession when we had a chance to cut into their lead, they got as bust-out with a turnover. They feed off that transition. But there were also situations where they got some baskets with some straight-line drives we don't usually give him. They're really physical and in a good way."
Buchtel (22-6) will face fifth-ranked Rocky River Lutheran West (25-3) in the state title game at 10:45 a.m. Sunday. Lutheran West knocked off Dayton Chaminade-Julienne 56-54 in the first semifinal.
Energized from the opening tip, Buchtel raced to an 11-2 lead with all five baskets coming in transition.
Ready gathered itself and fought its way back into the contest, but always seemed to be running uphill. It took a 6-for-6 effort from three-point range to trail just 30-26 at halftime.
"To their credit, they came out and made adjustments to that," said Ready senior forward Charlie Russell said. "We heard them yelling, 'Don't let them get on the line.' "
Leading just 34-32 midway through the third quarter, Buchtel closed on a 9-2 run and padded its lead to as much as 13 with 5:30 left in the contest. The Griffins spent much of the fourth quarter in a four-corner option, not only milking the clock but creating wider driving lanes.
Facing a now-or-never proposition, the Silver Knights battled back furiously, chopping the deficit to 53-48 on a third-try basket by Luke Ruth with 2:31 remaining.
After another session of keep-away, Buchtel threw the ball away at the 1:24 mark.
With Russell driving to the basket, Steven Diamond slid under him to draw a controversial player control foul. The crowd and media seemed torn on the call. Buchtel went 4-of-4 at the line and closed on a 6-0 run.
Five players scored between eight and 13 points for Buchtel, which committed just seven turnovers.
The Griffins will be playing in only their second title game. They were runner-ups in 1997.
"Our five seniors have been through the battles all year and we knew we'd be in for one today," Dent said. "We had to pick our poison with this team. Ready can carve you up like a fish. All of them can post up or pop out for open threes. I can see why they came in 28-0. They're a really well-coached team. But we played up to the challenge today."
Russell scored 19 points and Ruth and Kayden Schaffer added 12 each for Ready, which suffered a blow when first-team all-district forward Kaleb Schaffer rolled an ankle after landing awkwardly on a rebound in the first quarter. He was limping noticeably throughout the game and hobbled into the postgame press conference on crutches.
"We're not going to make excuses, but Kaleb does a lot of our ball-handling and it was hard to use him in that role," Bisutti said.
The Silver Knights were shooting for their first state title since capturing back-to-back titles in 1972 and 1973. They were runner-ups in 2002 and also made the final four in 2010 and 2014.
"We accomplished a lot," said Russell, who has signed to pitch on the baseball team at the Air Force Academy. "Coach said in the locker room before the game that we're reaching for the galaxy. It didn't come out the way we wanted but we still got to the stars."
Bisutti called this one of the most enjoyable teams he has coached in a career spanning nearly 40 years. He won a state championship as an assistant at his alma mater, DeSales, in 1987, on the same UD floor.
"A lot of people came up to me during the season and told me as a purist they loved watching us play, and we really appreciated that," Bisutti said. "Our unselfishness, ball movement, tenacity and chemistry … it was so great to see. When we walked on the floor, the kids made it pretty easy on me."