Crestview siezed upon an opening that arose midway through the third quarter to leave Hiland behind and secure its advance into the Division IV state championship game.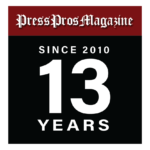 Dayton, OH – There are some quaint ways of saying things in Amish Country, and one of them applied to the turning point in Berlin Hiland's 69-63 loss to Convoy Crestview on Friday in the Division IV state semifinals.
Pinpointing the place where this outcome swung from unknown to absolutely certain was easier than, as they say on the farm, hitting a bull in the backside with a handful of gravel.
And Hiland coach Mark Schlabach knew it all too well.
"That was the game," Schlabach said of his technical foul early in the second half that triggered a five-point possession amid a decisive 14-0 burst. "That's on me."
Some technicals are purposeful, meant to challenge an official who just missed a call into hopefully seeing the next one differently, but Schlabach had no such plan when he protested the lack of a whistle on Sammy Detweiler's three-point attempt at the three-minute mark of the third quarter.
Official Andre Bumpus, standing at the other end of the court in front of Crestview coach Doug Etzler, immediately rang up Schlabach, forcing him to stay seated the rest of the way in deference to the OHSAA's oft-stated desire to, "respect the game."
Crestview's Mitch Temple hit both technical free throws to pad a 38-32 lead, then Carson Hunter converted a layup and accompanying free throw off the additional possession for a 43-32 margin.
The Knights weren't done, adding Temple's subsequent three-point play, two straight stick-back scores and a Temple triple to end the quarter with a 53-35 advantage.
Hiland, which started the second half in front, 29-28, ended the period down, 53-35.
"Sammy got clobbered on a jump shot," Schlabach said. "He's the best shooter in the gym and he shot an airball that was four feet short. But that's on me. I've gotta keep my mouth shut.
"…You don't get a T in the state semifinals on purpose. I've said more to my 12-year-old son when he doesn't make me happy, but that's still on me. I guess I need to not say anything in that situation."
Crestview (25-3) weathered a spirited Hiland rally that cut the deficit to eight with one minute left, but no closer than the six-point margin that prevailed at the finish thanks to a buzzer-beating triple from the Hawks.
Temple, who sank the winning free throw with a half-second left in Crestview's regional title win over Marion Local, led the Knights with 25. Wren Sheets had 17 and Hunter 11.
Those three were a combined 27-of-37 at the line for Crestview, which shot 30-of-41 as a team to move into the Division IV title game at 2 p.m. Sunday.
Crestview is seeking its third state championship to go with those from 2014 and 2019, but its first under fourth-year coach and former Ohio State point guard, Doug Etzler.
"I don't think anybody realizes how hard it is in our area to get here," Etzler said. "We played a great Delphos St. John's team, a great Ottoville team and a great Marion Local team in the regional finals.
"It's so hard to get here. So, yeah, that's your dream, but making it a reality is tough. It's really tough."
Hiland led throughout the first half, with a margin as big as 15-8, but went cold after Nick Wigton's jumper in the key forged a 32-32 tie at 5:15 of the third quarter.
Detweiler led the Hawks, who won 11 straight since dropping to 8-9 in late January, with 19 points. Wigton and Carson Habeger had 10 apiece.