In the tournament's first Division II semi-final, Lutheran West survived a back-and-forth battle to knock out Chaminade-Julienne with a last-second shot from Matthew Meyer.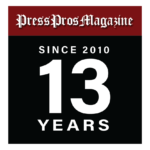 Dayton, OH – In the first Division II semi-final of the 101st OHSAA state boys basketball tournament, Lutheran West, from Rocky River, Ohio, knocked out Chaminade-Julienne and stunned a largely-partisan home crowd when a shot from the Longhorns' Matthew Meyer went in…with just two seconds left in regulation.
Meyer was the right man at the right time, and in the right place, recovering a tipped pass from teammate Derek Fairley just to the right of the basket.  With no one guarding him he slipped to the rim, laid the ball in, and set off a raucous celebration from the Lutheran cheering section as it looked on.
Chaminade had two seconds with which to work after a quick timeout, and threw a 3/4 court-length pass to senior George Washington, III, who turned and emulated the famous Christian Laettner shot that beat Kentucky in the NCAA tournament 30 years ago, 1992.  Laettner's shot went in, however, and Washington's didn't, caroming off the left flange of the rim.
Chaminade (26-3) and Lutheran (25-3) had locked up in a back-and-forth battle for four quarters that saw 9 lead changes and neither team ever leading by more than 6 points.
Chaminade led by three points at halftime, but saw that lead vanish quickly with a 6-0 run by Lutheran West to start the third quarter.  However, Chaminade fought back to reclaim the lead, and actually had it for than 26 minutes of the game, while Lutheran led for just 4:26 seconds.
But Lutheran would have the last possession, and lead.
With 18.5 seconds left on the clock,   and working the ball across midcourt and along the sideline, Derek Fairley ended up being trapped in the corner of the court, by the end line, and wheeled to the basket down the baseline.  In an attempt to pass the ball it was tipped…but went right to Meyer, standing under the rim.
"We were trying to run a spread, Derek got a good drive and I had the space,"  said Meyer.  "It wasn't a planned play, though, it just happened.  It was a surreal moment.  I haven't quite processed it yet."
"It wasn't exactly how we drew it up,"  said Lutheran coach Jordan Duke, "But we had to find a way to get past them, and we thankfully Meyer was there."
On the final shot by CJ's Washington:
"We knew it was going to George (Washington, III),"  added Duke.  "I leaned to one side to help make it go offline.  And oh my Lord…it almost went in."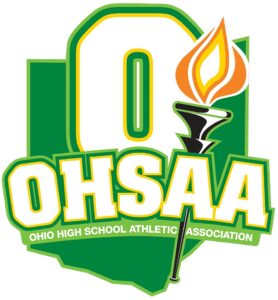 Jayson Levis led all scorers with 20 points.  Matthew Meyer had 16, and Fairley finished with 8 points for winning Lutheran.
For Chaminade, George Washington, III led four Eagles' scorers in double figures, with 14 points.  Evan Dickey had 13, and B.B. Washington and Cal Weatherspoon each had 10.
Chaminade was making its ninth appearance in the state semi-final round of the tournament, seeking its third boys title in basketball.
Lutheran West was making its second appearance in the state tournament, seeking its first title.  The Longhorns previously made the final four in 1998.