Their nine wins in fifteen games provides some statistical  evidence that the Buckeyes are taking on a different personality, which at times is as awkward as first kiss.  The reality?  The more you do it the better you get at it.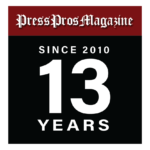 Charleston, WV – He at times has been left speechless by the early mistakes – errors of both omission and commission that have accompanied the Buckeyes ascension to fifth, overall, in the Big Ten baseball standings.
You probably haven't looked, but they're there – right behind the Iowa Hawkeyes (12-3), the surprising Penn State Nitany Lions (9-5), Nebraska (9-5-1), and Indiana (11-5).  The Buckeyes, following Wednesday's 5-1 win over Marshall are currently 9-6 and enjoying a modest 5-game win streak, and six of their last seven games, which includes wins over Mississippi State and Oklahoma in the Frisco Classic.
Still, coach Bill Mosiello broods.  It could be better.  It needs to be better.  There's no reason why it shouldn't be better.  Mistakes, particularly base-running mistakes, have robbed them of further opportunity, potential runs, and lost momentum when an inning, or a game, was there for the taking.
"I've said it a million times,"  he mentioned again following Wednesday's win over Marshall.  "It wasn't a really sharp game running the bases.  We were sloppy with some things, but we're just going to have to get over it.  Try to make sure we get better and try to win games."
Following the Frisco weekend, Mosiello doubled down on his frustration with trying to be perfect.
"Obviously, it's not going to be perfect,"  he said.  "But I'm going to have to accept it, and get on to the next pitch.  I've got to get over things,  because I'm so hung up on things being perfect…perfect!  The players handle it better than I do."
Take a moment.  Smile, and reflect on a work in progress.
What he's preached since the first day of fall baseball is aggression, taking the game to the opponent.
Don't strike out.  Put the ball in play and force the opponent to make a play.  They might make the mistake and give you the extra base…or even the game.
Take the extra base if you can, but play the percentages.  Don't try to go to third if the ball is hit in front of you.  It's what happened in the Oklahoma game when Tyler Pettorini was thrown out at third on that very play.
Make catchers a more responsible part of the opponent's defense.  The Buckeyes stole four bases in Wednesday's win in five attempts – and have now stolen 22 for the season in 15 games.  In the entire 2022 season they stole just 35!  22, by the way, is seven more than opponents have stolen, so advantage, again, Buckeyes.
What we're seeing here is, in fact, a work in progress;  and like your first kiss.  The more you do it the better you become.  You have to learn to play the game.  Which, in fact, is a large part of what Mosiello and staff are discovering and dealing with.
High school players, by and large, are not properly schooled in these things when they get here.  Why?  Because 26 games in Ohio's on-again, off-again spring weather is not enough time to learn;  and 'travel' baseball in the summer is not about learning baseball the Mosiello way, through drill and repetition.  You just show up on the weekend and play.
Are there mistakes?  Sure, but largely errors of commission where instincts fail through lack of experience.  Hence, 'Mo' paces the dugout between innings and at bats reminding them of what they worked on in fall baseball…what they talked about in the films from the previous game.  He's a realist or he wouldn't have come this far.  Mistakes are a part of learning.  Making the same mistakes, however, are what get you beat.  And there are 38 different players on the roster.
The percentages?
22 bags stolen in 15 games amounts to 62% of last year's total, and projects out to 70, over a 56-game schedule.
They're ten points ahead of last year's fielding percentage.
Overall batting average (.285) is on pace with last year (.283)
Opponents' batting average is 30 points under last year (.234 compared to .267), so far.
And yes,  there are still too many walks – free bases.
But Rome wasn't built in a day.  Nor is Nero fiddling.
Perish that thought!
Weekend Notes:
If Mosiello is frustrated over 9-6, Dayton coach Jayson King could be pulling his hair out…if he could get a grip on it.  The former associate head coach at West Point, he keeps it cut pretty short.
The Flyers enter this weekend's home opening series at Bill Davis with a record of 4-11, and losers of three of their last four.  They've played some tough people, as well, having been swept in an early three-game series by Tennessee (#2, nationally), and lost three straight last week to Louisville (#8, nationally).
King, however, has infused life into a Flyer program in his five years as coach.  In just his second season as coach, he completely flipped the script for Dayton baseball in 2021 as the Flyers went 32-26-1 and advanced all the way to the championship game in the Atlantic 10 Tournament, their 32 wins the most since since the 2011 season.
But baseball giveth, and it taketh away.  Currently, through 15 games the Flyers are playing a lot of youth, hitting just .226, compared to opponents' .264…and pitching-wise, they've struggled with a cumulative earned run average of 6.39.   Their principal starters on the mound are all above the 6.00 mark.
The Buckeyes last played Dayton on April 12th of last year, in Dayton, and dropped a 6-0 decision to the Flyers at Fifth-Third Field.
Weather permitting, they'll play Friday (6 pm), Saturday afternoon (2 pm), and wrap up the series on Sunday, a 1 pm.